National Basketball Association
National Basketball Association
Wizards-Jazz Preview
Updated
Mar. 4, 2020 7:29 p.m. ET

The postseason may be over a month away, but it's more or less already playoff time for the Utah Jazz and Washington Wizards.
Both teams will have the opportunity to improve their prospects and earn a sorely needed win when they face off Friday night in Salt Lake City.
Utah (29-35) appeared poised to end a three-year postseason drought after a seven-game winning streak Jan. 27-Feb. 9 vaulted it to seventh in the Western Conference. The Jazz have dropped 10 of 13 since and now sit three games back of eighth-place Houston.
Offensive inefficiency has triggered Utah's downturn, as it's averaged 91.3 points and shot 41.3 percent - both league lows - over a 1-7 stretch. After a 34.9 percent performance led to a 91-84 home loss to Atlanta on Tuesday, the Jazz weren't able to keep up with high-powered Golden State in Wednesday's 115-94 road defeat.
Utah was held to 40.5 percent shooting and never recovered from a 9-0 run to end the first half that gave the Warriors a 52-41 lead.
"I felt like we played a pretty gritty first half. We didn't play great, but we did enough to be right there," coach Quin Snyder said. "And then that run. You come in the locker room down double figures to that team at the end of the half. We weren't able to really rebound from that."
The Jazz were also undone by 18 turnovers that led to 28 points, another problem area of late. They've averaged 18.0 giveaways over their last four games.
Gordon Hayward finished 5 of 15 from the field Wednesday and is shooting 39.8 percent over a six-game span. Rodney Hood, who sat out with lower back soreness, is averaging 10.7 points on a 32.8 percent rate in his last six.
Washington (30-33) has lost ground in the East by dropping three straight following a four-game winning streak that sparked hope of a playoff return. Sitting 10th in the conference, the Wizards come in off a pair of close defeats to Indiana and Portland.
After being dealt a 100-99 loss Saturday on two Paul George free throws with 3.0 seconds left, the Wizards fell 116-109 in overtime in Tuesday's opener of a three-game trip after Portland's C.J. McCollum tied it with 5.9 seconds remaining in regulation.
Washington had its chances against the Blazers, missing 12 of 23 free throws and yielding 18 second-chance points while being outrebounded 40-33.
"In an overtime game, you can't have 12 missed free throws and give up 18 second-chance points," coach Randy Wittman said. "We talk about the same things over and over again. We defend, give them two or three opportunities and it comes down to a tight game."
The Wizards may feel better about their chances in this one, as they've held Utah to 91 points or less in winning four straight meetings. They outscored the Jazz 56-38 in the paint in a 103-89 home victory Feb. 18, receiving 22 points on 9-of-12 shooting from Marcin Gortat and 16 on a 7-of-11 effort from Nene.
Washington may also have Bradley Beal back after he sat out Tuesday with a sprained pelvis. The team's second-leading scorer is expected to rejoin the Wizards for the remainder of the trip.
---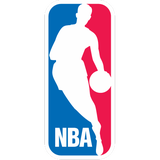 Get more from National Basketball Association
Follow your favorites to get information about games, news and more
---