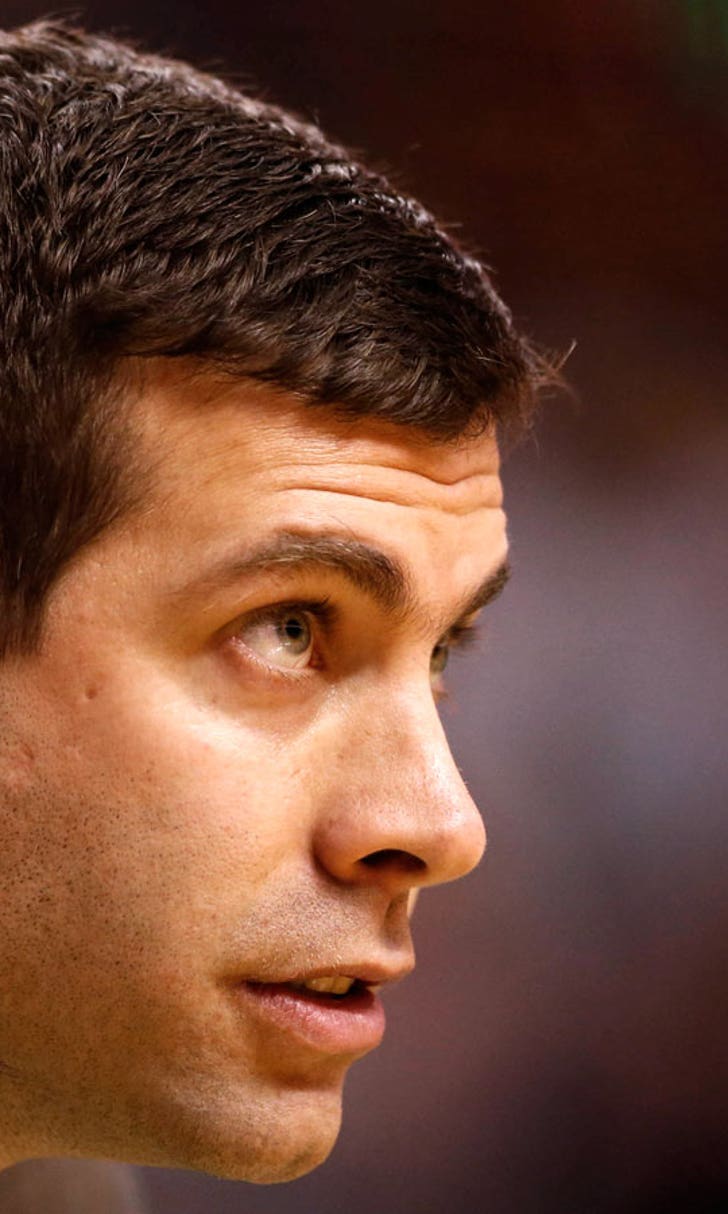 Wizards' Dudley on Celtics' Stevens: 'I think some people just get it'
BY foxsports • July 24, 2015
Brad Stevens' second season as head coach of the Boston Celtics served as a breakout year. Armed with little talent, less experience and a roster that was constantly changing, Stevens shockingly led the Celtics to the playoffs, where they were eventually swept by LeBron James and the Cleveland Cavaliers.
Speaking on Grantland's The Lowe Post podcast, Washington Wizards forward Jared Dudley had nothing but positive things to say about Stevens, who he believes is already one of the most revered head coaches in the NBA:
"I've been hearing great things about Brad Stevens. That's the buzz going around the league now ... Players, ex-players. I played with Jerryd Bayless, who played with him, different guys that have played for him. He, obviously, back then, he was a rookie coach ... but he was coaching like a vet. He knew when to give rest to the guys, not be in practice too long; his X's and O's; his confidence he instilled in his players; he was playing a lot of different guys. He just knew it. I think some people just get it at the young age. As you saw with [Golden State Warriors coach Steve] Kerr, he had a great team, but he got it."
This isn't a huge surprise, but it's still interesting to hear a current player's point of view, especially one as plugged-in and transparent as Dudley.
Few free agents, if any, will go to Boston just because of who the head coach is, but it's definitely a good thing for the Celtics to have Stevens as a personality who's capable of tipping the scales in their favor. 
(h/t: Grantland)
Photo Credit: Greg M. Cooper/USA TODAY Sports
---
---