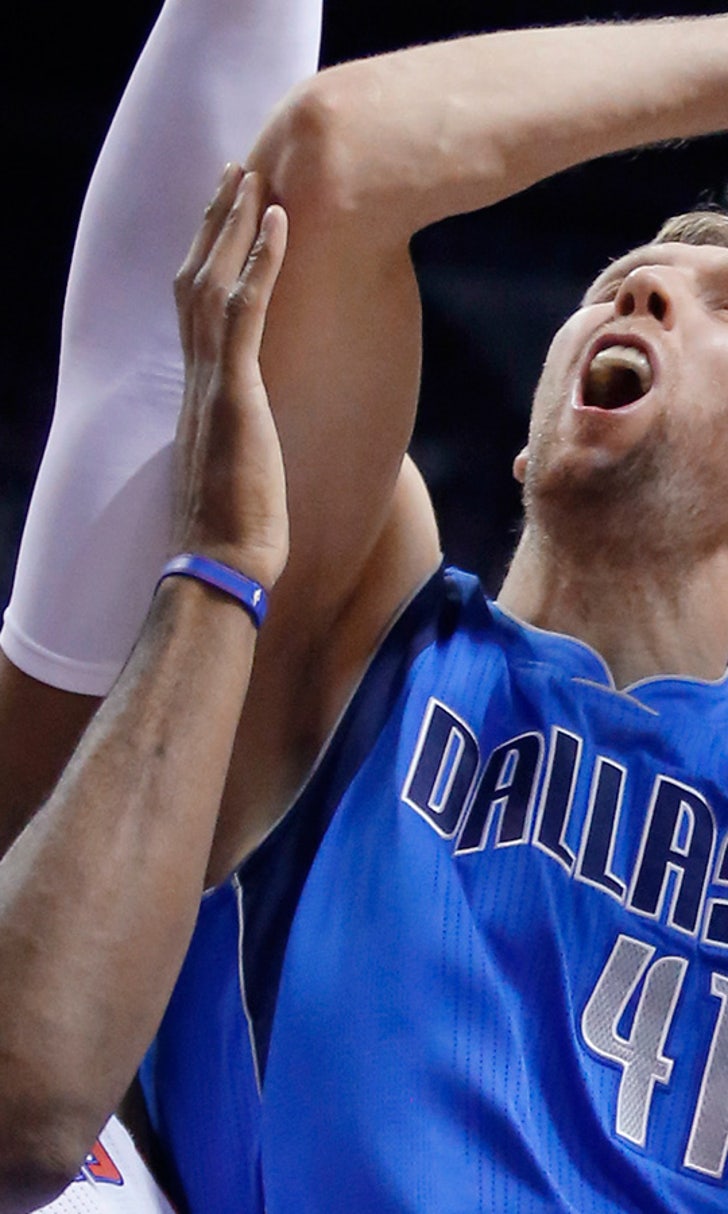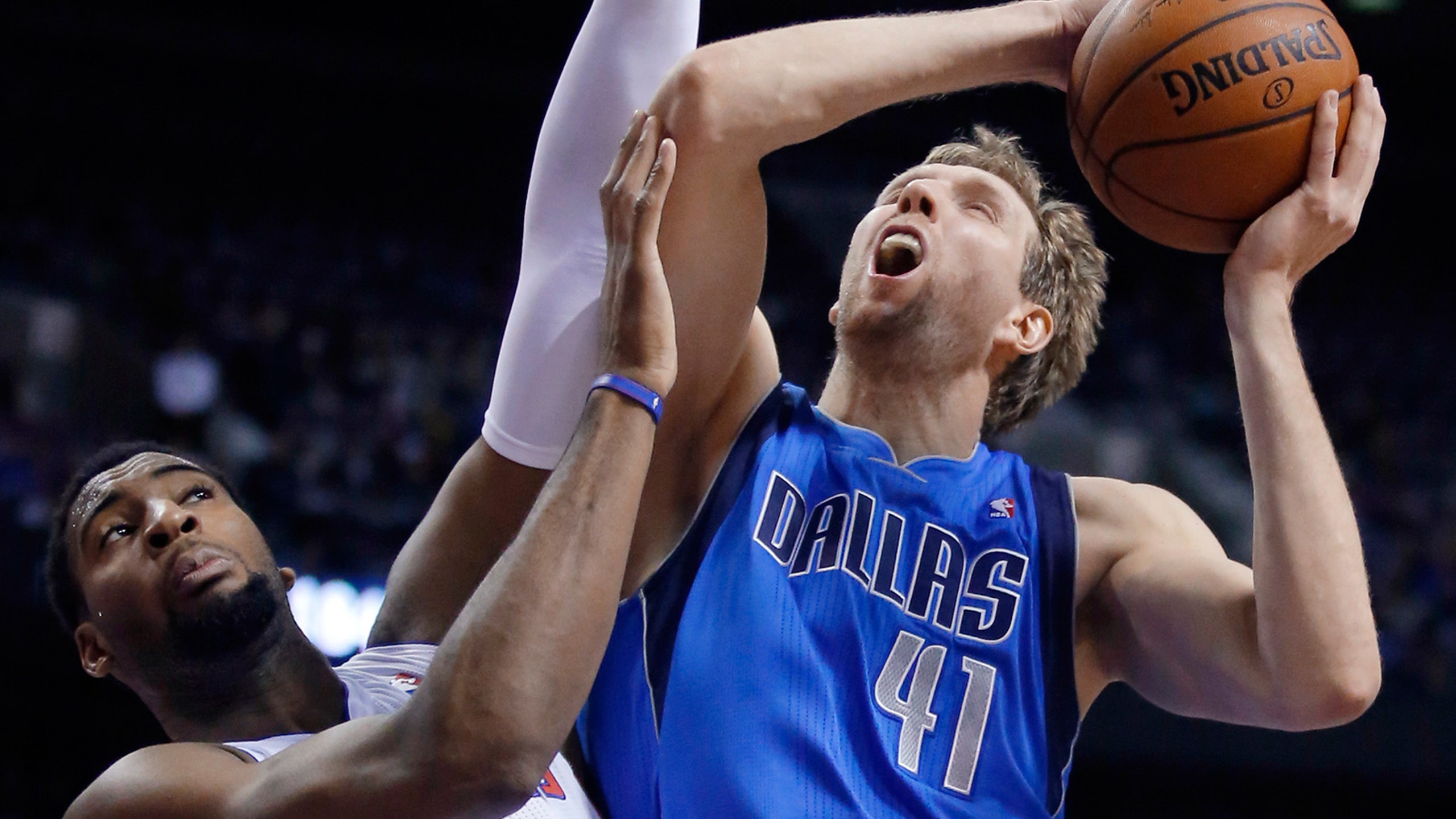 Will Dirk play both ends of upcoming Spurs-Grizzlies back-to-back?
BY Jeff Caplan • February 1, 2016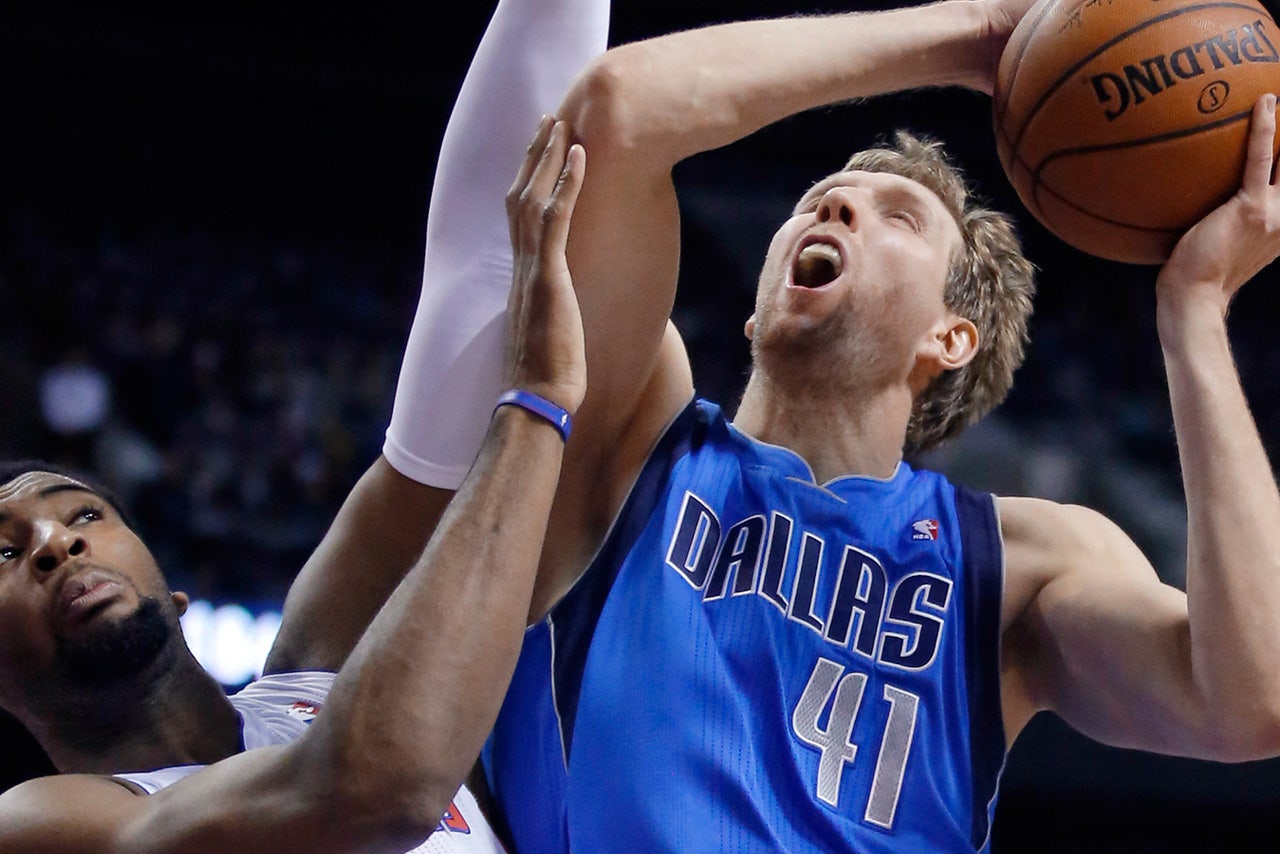 Dallas Mavericks forward Dirk Nowitzki will be back in the starting lineup Monday night at the Atlanta Hawks after sitting out Sunday's home win against Phoenix.
This is the fifth back-to-back of the season that Nowitzki has sit out one game, and the first one that he's played in the second game and not the first. Which begs the question why Mavs coach Rick Carlisle opted to play Nowitzki against the nine-win Los Angeles Lakers last week on the first night of a back-to-back and rest him on the second night against the defending champion Golden State Warriors.
Turns out Nowitzki bailed out Dallas at L.A. with a game-winning fallaway in the final seconds. The next night, Golden State blitzed the Mavs in the second half for a 20-point victory. If Nowitzki doesn't play against the Lakers, who knows how it ends up, but the odds are that the Mavs win anyway.
That's been the trend. Dallas is 4-2 when Nowitzki doesn't play. They're 3-2 when he hasn't played the second game of a back-to-back, and one of those losses came against Oklahoma City when Dallas' entire starting lineup sat out.
That's all old news now. Dallas (28-22) begins a tough five-game stretch heading into the All-Star break Monday night and all eyes will be on the Friday-Saturday back-to-back against the San Antonio Spurs at home and then the Memphis Grizzlies on the road. Will Carlisle opt to hold out Nowitzki in one of those games?
Prior to Sunday's game against the struggling Suns Carlisle told reporters, via the Dallas Morning News: "He's not playing back-to-backs right now. We looked at the schedule and determined this would be the right night to do it." Carlisle decided he'd rather play Nowitzki against the tougher Hawks.
Will Carlisle hold firm to his rest strategy against the Spurs and Grizzlies? There is certainly reason not to. For one, Dallas has two days after playing Memphis and before playing the Jazz on Feb. 9, which is the final game before the 10-day All-Star break. The Mavs don't resume the schedule until Feb. 19. With Nowitzki not being selecting for the All-Star Game, the 37-year-old, 18-year veteran who recently experienced swelling in his right knee, will enjoy a lengthy rest.
Is it enough for Carlisle to play Nowitzki against both division rivals, and one -- Memphis -- that the Mavs are battling for crucial playoff seeding?
Stay tuned for that.
---
---