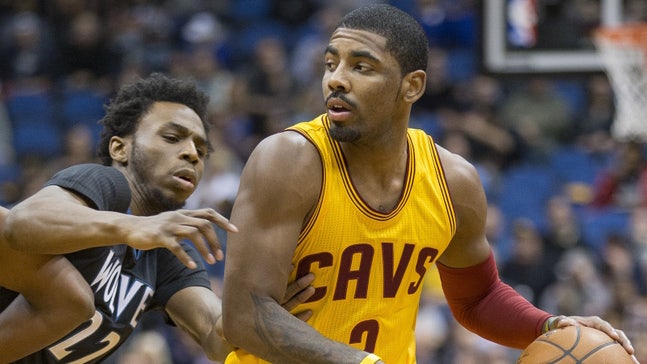 Why LeBron's Cavs should stop worrying about selfish Kyrie Irving
Published
Mar. 17, 2016 5:14 p.m. ET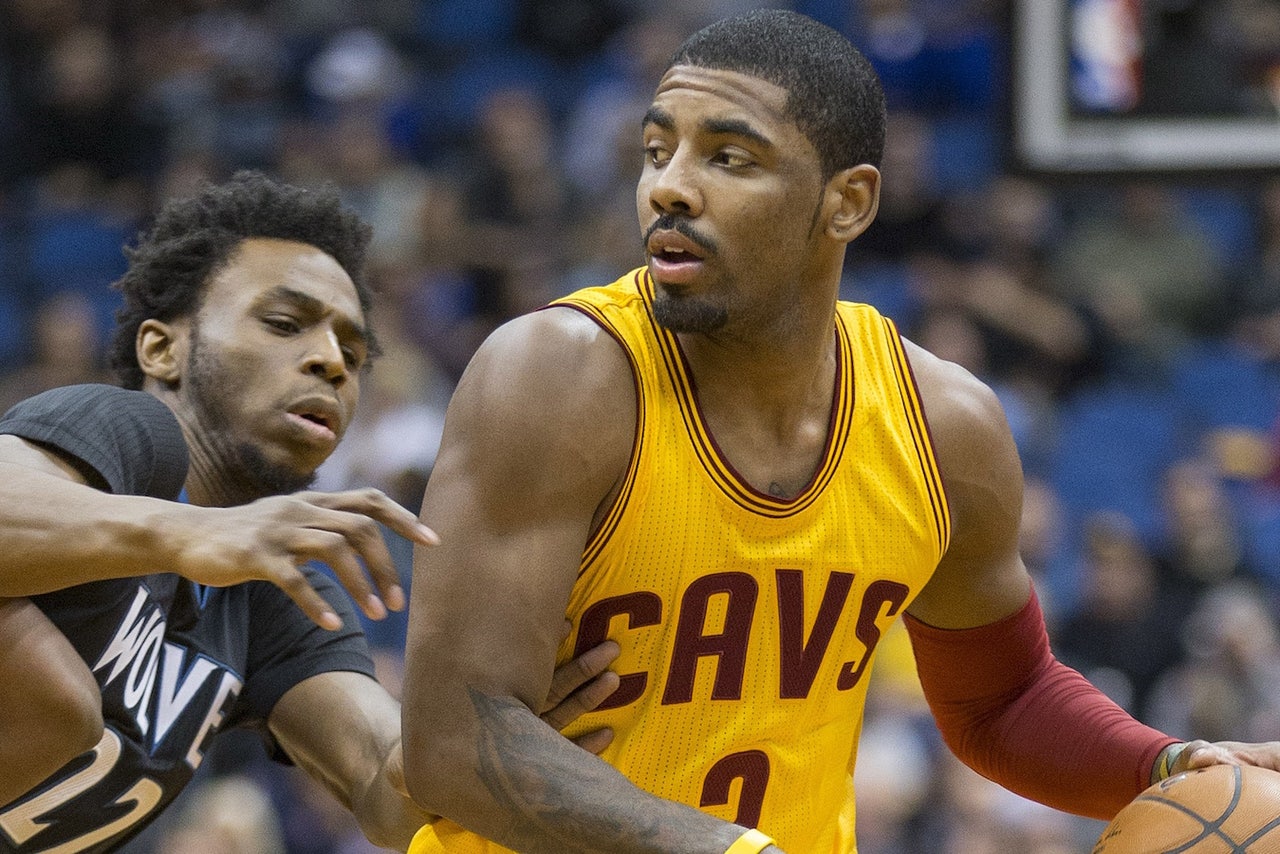 The LeBron James-less Cleveland Cavaliers barely squeaked past the desperate Dallas Mavericks in a one-point home victory on Wednesday. 
Kyrie Irving was his typical breathtaking self, but his 33 points came on a less-than-desirable 28 shots. Considering he only managed to fit one assist in his stat sheet, Irving's teammates were reportedly bothered by their star point guard's play (via Cleveland.com):
After the game, a few players were puzzled to how their point guard managed to register just one measly assist while playing 39 minutes. They were frustrated, but the win and Irving's huge defensive play lessened the anger. The notion within the locker room is that the situation is tolerable, because it isn't permanent. If the Cavaliers were dealt the misfortune of playing without James for an extended period of time, this locker room would be boiling over.
Irving is an unguardable blur. He's averaging 4.5 assists per game, with an assist rate of 26.4 percent. Both numbers are below his career average, and not exactly what you want to see from a franchise point guard. But he's also about to turn 24, has a proven ability to effortlessly score whenever he wants, and possesses a deadly pull-up jumper that's second to only a handful of players in the entire league.
In short: Let Kyrie be Kyrie.
Irving passed the ball 62 times during Wednesday night's game — more than any other player. Granted, his 102 touches were also far more than everybody else, but some advanced numbers lead us to a more nuanced discussion about his selfish play. 
Irving averages 1.4 secondary assists per game (defined as a pass that leads to an assist), which is more than LeBron, Damian Lillard, Reggie Jackson, Isaiah Thomas and Kyle Lowry. More importantly, the Cavaliers average 111.6 points per 100 possessions with Irving on the floor, and 105.0 when he sits. 
In other words: Everything is fine. Irving's great strengths come as a scorer. It's who he is. And within the context of Cleveland's roster, that skill-set is perfect. Irving happens to play with the smartest forward in NBA history, an unselfish distributor who's never more imposing than when he's lifting the play of others. 
Irving may not be here to make plays for others, but whenever he's on the floor without James, his assist rate jumps from 20.5 to 37.8 percent (a top-10 number). And it's not like those isolations aren't worthwhile. He places in the 88.7th percentile in those situations, per Synergy. Few create their own shot as easily and efficiently as he can, and until Cleveland's offense suffers on the whole, Irving's teammates probably shouldn't complain 25 minutes after he leads them to a win. 
---
---