National Basketball Association
National Basketball Association
Why Derrick Williams should be top pick
Published
May. 26, 2011 1:00 a.m. ET

On lottery night we witnessed Dan Gilbert and his adorable son luck up and score the first and fourth overall picks in the NBA draft. Keep in mind the term "luck up" is fairly relative, considering we aren't even a year removed from the festivities in South Beach. Anyway, possessing two of the top four picks in a draft will be mighty useful for the rebuilding efforts of the Cleveland Cavaliers.
As we approach draft month, there appears to be two prospects worthy of that first overall pick: Derrick Williams of the University of Arizona and Kyrie Irving of Duke.
Though either player would be useful for a team that won only 19 games last season, there will be a lot of pressure for the Cavs to make the most of this year's draft. They can do exactly that by selecting Derrick Williams with the No. 1 pick.
The general consensus in the media is that Irving is the top talent in the draft, and the fact that he refused to take part in the athletic testing in last week's combine suggests he's buying into that. He may think he has nothing left to prove. Scouts actually feel the exact opposite.
Irving played well in the 11 games he participated in this season, but a team cannot be comfortable drafting a kid with the first overall pick based on his performance in one very injury-plagued season. Refusing to test with the rest of the players may fuel questions about what he could be trying to hide. He measured in at over 10 percent body fat. Is he out of shape? Foot injuries are very painful to play basketball with. Has he not fully recovered?
Then there's a worry he could be injury-prone in the long term. It's hard to live up to being the No. 1 pick if you can't get on the floor. A promising sign was when he returned to the Blue Devils to play in the NCAA tournament after missing three and a half months with that pesky big toe injury. However, during their eventual loss to (who else?) Derrick Williams and the Wildcats, many spectators were left with the impression that Irving was playing for himself instead of his team.
Fans also felt he hurt the team's chemistry and that his style of play conflicted with ACC Player of the Year Nolan Smith's. Irving is undoubtedly a great prospect, but there is some cause for concern in drafting him.
Williams is considered the safer pick. The uber-efficient scorer has great size and strength for either forward position and a game that will translate seamlessly to the NBA. Unlike Irving, Williams played two months with a broken finger on his shooting hand and still shot an unreal 59.5 percent from the field, 56.8 percent from behind the arc and 74.6 percent from the stripe. Players who can play through injuries are valuable, but players who can perform through injuries are something else entirely.
The sheer efficiency Williams plays with would be more than welcome in Cleveland, as the Cavs finished 29th in the NBA in field-goal percentage at 43.4. He would be a great presence at the free-throw line, as he averaged over 8.7 foul shots a game.
Williams has also proven to be a very clutch player, coming up with a game-saving block against Washington, another last-second block against a potential game-tying shot in the NCAA tournament against Memphis and a game-winning three-point play in the very next game against Texas.
While Williams would fit right into the Cavaliers team, Irving would have a few hurdles in his way. Ramon Sessions and Baron Davis are by no means franchise point guards, but the Cavs have committed $37,609,599 to the two through 2013. Both players were actually producing a bit as well.
After the Baron Davis trade (which actually netted them the pick in discussion), the Cavs showed signs of fairly significant improvement. They were 10-47 (.175) at the time the trade was made, but in games played after that they were 9-16 (.360). In games Davis played, that number improves to 6-9 (.400) and in games he started the Cavs were 4-5 (.444). Certainly nothing to jump about, but interesting nonetheless.
Surely Irving would be an improvement over either Sessions or Davis (especially in the long term), but Williams measured with legit size for a power forward (6-foot-8 3/4 with a 7-foot-1 1/2 wingspan and a 9-foot standing reach) with the mobility and athleticism of a small forward. The versatility he provides would add to whatever — if anything — the Cavs have now, while Irving would force somebody either out of position or out of the rotation all together.
My previous argument aside, it's clear the Cavs need help at every position, including point guard. But maybe they don't have to select Irving to find one. It's possible Kentucky guard Brandon Knight could fall to their second pick at No. 4. Knight would make a lot of sense next to Williams. The two could help change the franchise into a fast-paced team that combines intelligence and leadership with explosive scoring ability.
Many people believe Knight will be a franchise point guard someday, and some even think he's a better prospect than Irving. Right now, his biggest flaw is the question that surrounds his "true point guard" ability. At Kentucky he had to be a shoot-first player, and even throughout high school he was known as a scorer first and a passer second. Yet, this flaw could actually end up benefiting the Cavaliers in the short term.
Knight stands over 6-foot-3 in shoes with a wingspan of nearly 6-foot-7 and is known for being a tough defender. In his first few seasons, he could scoot to the shooting guard position at times and play alongside Sessions and Davis. There will be little pressure for him to create for his teammates in his first few seasons; instead he could play to his strengths as he becomes accustomed to life in the NBA. Assuming Irving and Kanter are off the board, nobody makes as much sense here as Knight. UConn PG Kemba Walker is also an option here.
A Williams/Knight draft would be a great start to the rebuilding process for Cleveland as both are heady enough to contribute right away, yet young enough to improve significantly. By drafting Irving they are taking several risks, including the possibility the second player they would covet (Kanter) wouldn't be available at No. 4.
Drafting Williams with the first overall pick is smarter, safer and the right decision for the Cavaliers.
Why Kyrie Irving should be the No. 1 pick
---
---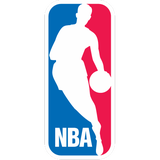 Get more from National Basketball Association
Follow your favorites to get information about games, news and more
---