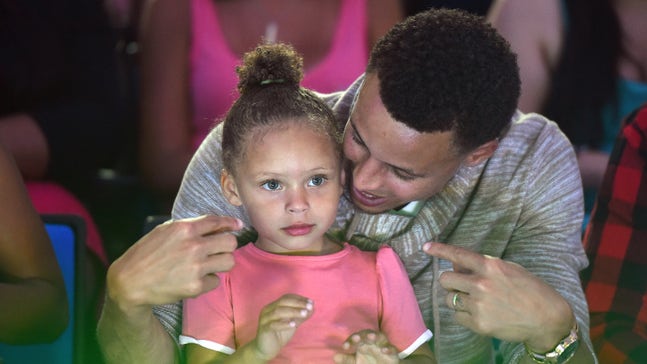 Watch Steph Curry meet young fan who asked Riley to be his Valentine
Published
Jan. 28, 2016 1:43 a.m. ET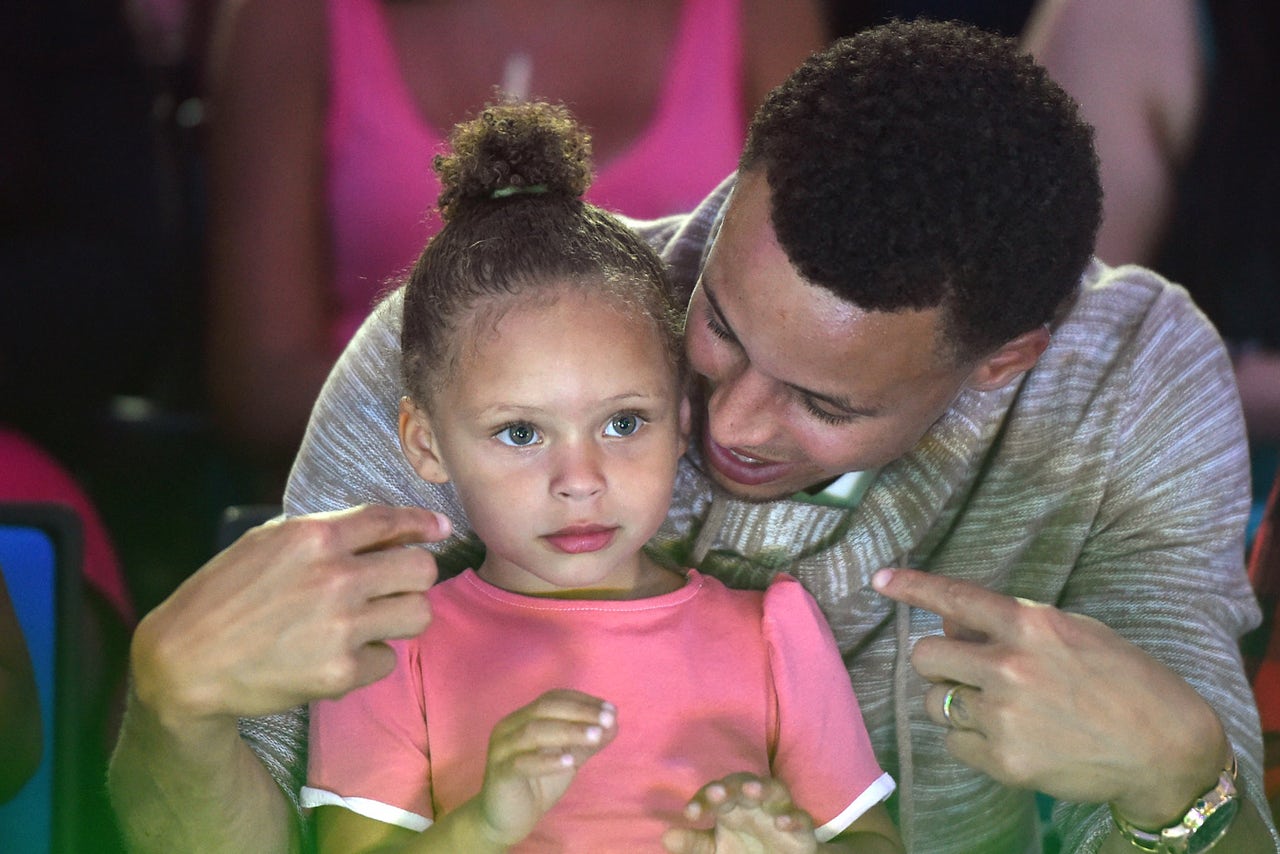 A young Golden State Warriors fan in attendance of the team's 127-107 win over the Dallas Mavericks asked Riley Curry, Stephen Curry's adorable daughter who has become a superstar on social media, to be his Valentine this year:
According to Poor Man's Commish of @LetsGoWarriors, a credential reporter who covers the Warriors, the boy is a four-year-old named Lucas Nunes. 
His sign garnered so much attention that he was invited back to the Warriors' locker room tunnel to seek permission from the greatest basketball player in the world:
In case you can't understand what he's saying, Curry said, "I don't know if the answer is yes or no, but it's good to meet you."
In typical Curry fashion, he managed the situation brilliantly -- he didn't say yes, but he also didn't say no and crush the young fan's dreams. Frankly, he charmed his way out of answering at all. It's the perfect blend of letting the youngster down easy without being too mean. 
Only time will tell if he'll remain this patient with potential boyfriends in the future.
Jovan Buha covers the NBA for FOX Sports. Follow him on Twitter at @jovanbuha.
---
---