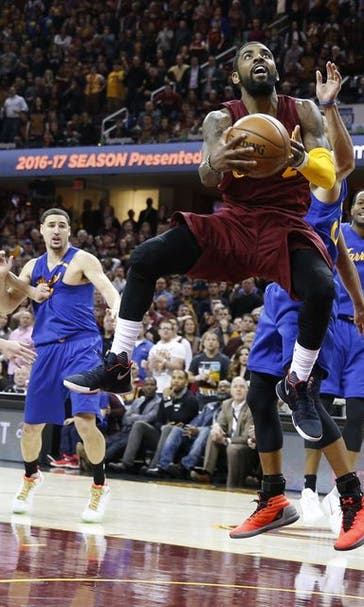 Warriors have to hold onto big leads in crunch time
December 29, 2016

Fansided, Charles Rahrig V/FanSided via Blue Man Hoop
The Golden State Warriors have to do a better job of putting away good teams late in games when they have a big lead.
For the second game in a row, the Golden State Warriors squandered a big lead and allowed a team back into the game. This time, the Warriors were able to hang on and were able to defeat the Toronto Raptors at home after they failed to hold on against the Cleveland Cavaliers on Christmas Day.
While these are two great teams the Warriors faced and no lead is safe against them, it is a bit concerning that this team has not been able to put their foot on the throat of their opponent and finish these games off.
Now we all know that the Warriors get huge leads all the time and have no trouble putting away bad teams and even good teams. But against the likes of Cleveland, Toronto and those in that category, Golden State can't let their opponent hang around.
Turning the ball over 20 times in a game is a great strategy for blowing a big lead and letting the opposition right back in it. Kyle Lowry and DeMar DeRozan did a great job all night of interrupting passing lanes and Golden State failed to hold onto the basketball.
Against the Cavaliers, they let turnovers and some bad shots late dictate Cleveland get back into the game and ultimately win it. While the Warriors are 28-5 and are heading for yet another amazing season, they have to clean up the little things for when the playoffs roll around.
Setting a dangerous precedent and relying on big shots late to pull them through isn't a safe one and they have to play clean basketball to avoid having to do that. Tough teams are hard to put away but that's one area where Golden State can improve. If they can learn to put these teams down for good, they will be prepared for it come April, May and hopefully, June.
More from Blue Man Hoop
This article originally appeared on
---
---