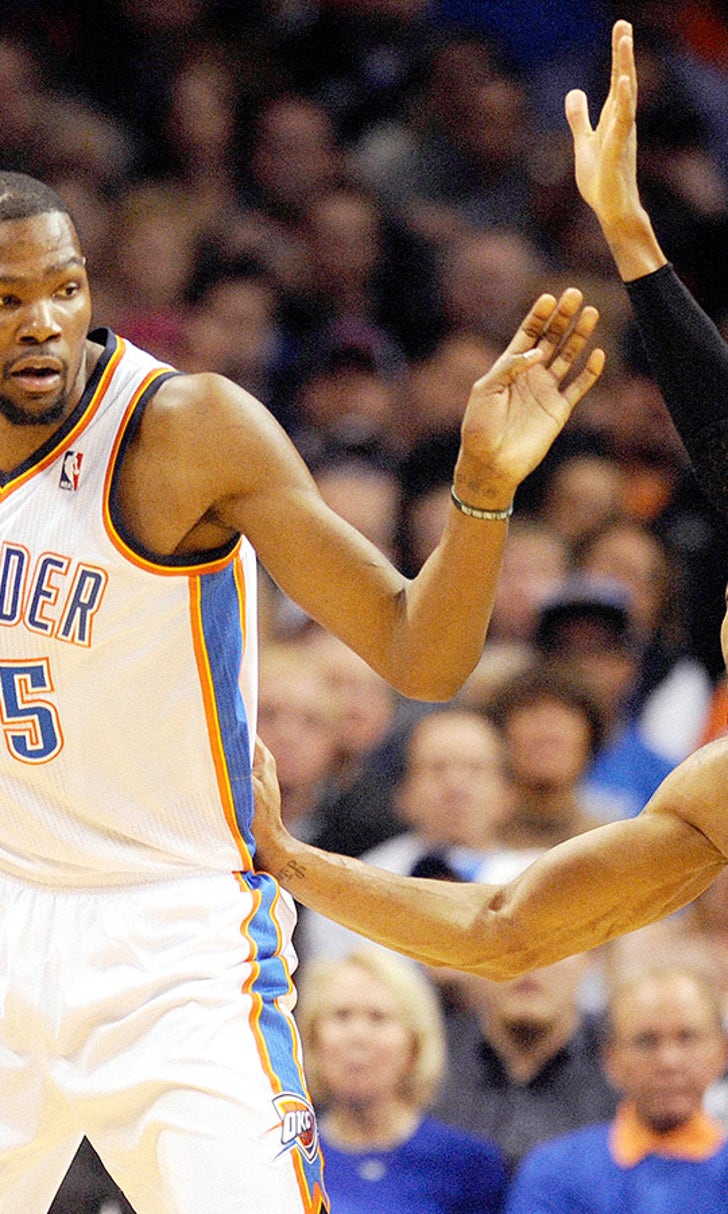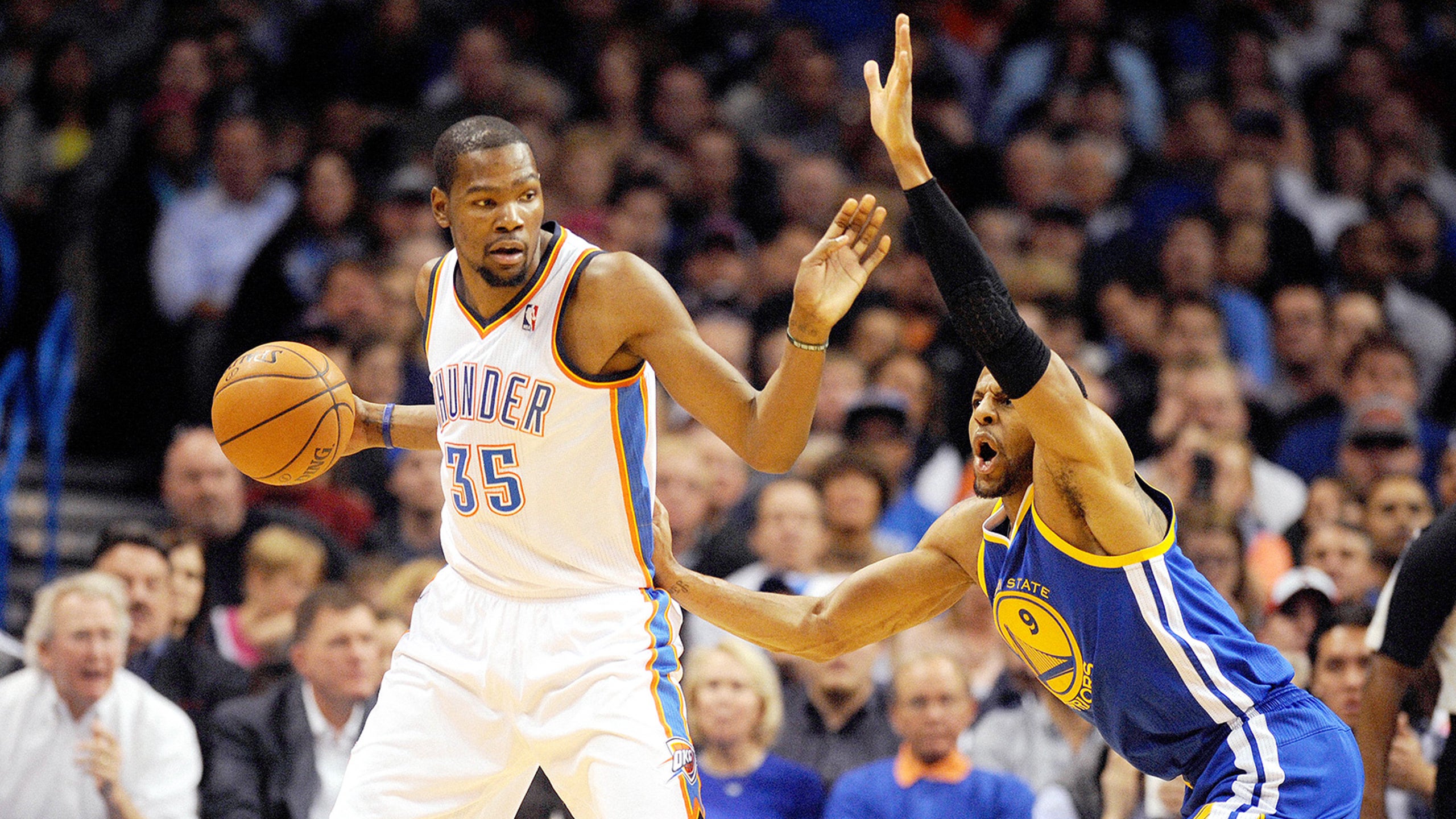 Warriors adding Kevin Durant would be a risk not worth taking
BY foxsports • February 2, 2016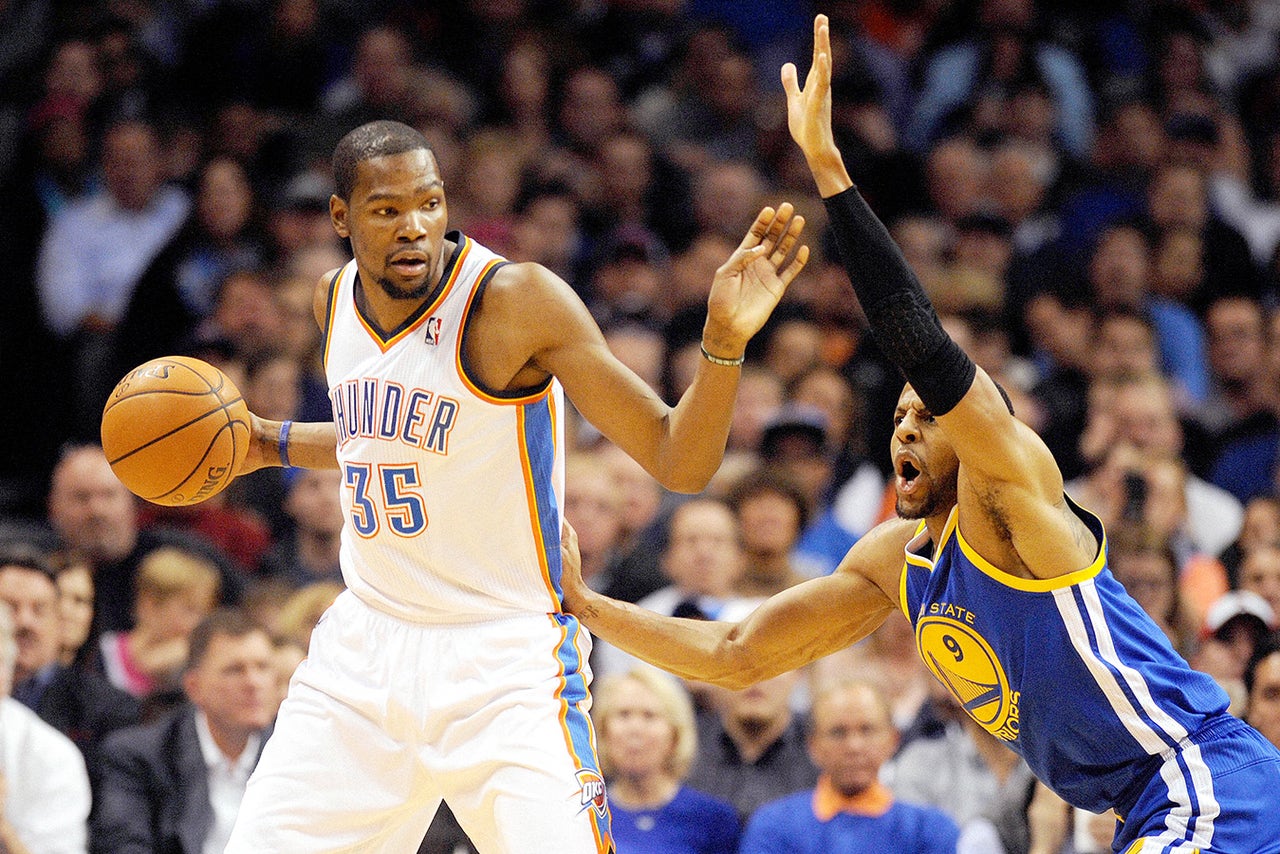 The Warriors may want Kevin Durant. The Warriors may end up better with Kevin Durant. But the Warriors don't need Kevin Durant.
The 44-4 defending champs, pacing for the best record in NBA history, are the "significant frontrunners" to sign KD if the former MVP were to leave the Thunder when he hits free agency this coming summer, Adrian Wojnarowski of Yahoo! Sports reported Tuesday.
First, let's get the obvious out of the way: There's no question Durant could make the Dubs better. The possibility may even be likely. For all the buzz surrounding Stephen Curry this season, Durant hasn't been all that different, putting up numbers and production in line with his MVP-caliber seasons of the past and boasting the crunch-time defense that makes him one of the league's more unappreciated defensive talents. Durant is better than great. A reasonable person could argue he's the best player in the league—including Curry. But when talking about bringing the NBA's best wing to Oakland, to a team that defines "team" as much as any other team could, all of that is missing the point.
This isn't fantasy basketball. Just because you add a great, once-in-a-generation player, it doesn't mean you're automatically getting better. Don't believe it? Ask how the 2012-13 Lakers felt as they watched their short-term and long-term success drop off with the acquisitions of Steve Nash and Dwight Howard. 
Stars may light up the sky, but if you stick the brightest one you can find in the middle of the aurora borealis, it's going to look out of place. And make no mistake about it: The Warriors are basketball's Northern Lights, mesmerizing to such a degree that the level of their beauty isn't even opinion; it's postulate.
It almost seems like, if the Warriors were to sign KD, it'd be a move of arrogance as much as one of practicality. It'd be Golden State trying to top what's arguably the best we've ever seen while risking many of the principles they've come to boast in the process: Familiarity, continuity, fluidity.
Durant -- who is 27 years old, just like Stephen Curry -- could extend Golden State's championship window, but he could also muck up chemistry, flow within the offense, telepathy on D. And Golden State, which has free agents of its own this offseason, including Harrison Barnes, would have to chop off some of its spare parts in order to bring the summer's most-prized free agent to northern California. But when you gut a six-figure car in the hopes of making it better, you could end up turning the world's smoothest vehicle into a Rolls-Royce with a faulty engine.
In Golden State, Durant would have to learn a new system. More importantly, the system and personnel would have to learn him. And that's after the Warriors' players and front office just spent a few years doing whatever they could to keep a strong core together.
Golden State has made it clear it values chemistry as much as any other organization out there. But chemistry isn't just about guys getting along in the locker room. Teammates love KD. The issue isn't that he'd cause trouble. It's that he'd muddy the (buzzword alert) continuity the Warriors have worked so hard to sustain. Remember, this is the same team that turned down a Klay Thompson-for-Kevin Love offer back when that decision was about as unpopular as it could be. Thompson wasn't as developed as he is now. And at the time, many considered Love to be the best power forward in the league. The Dubs, going against public pressures, held off because they saw potential in how Thompson could complement Curry even though he, at the time, had never boasted a league-average, single-season PER. They wanted to build a familiar core.
KD has never been a selfish teammate. Not on the floor or off it. And he's clearly garnered his fair share of practice playing with a ball-dominant, dribble-happy point guard who is perfectly content with iso-ing up a guy and looking for his own shot. But this Warriors offense (and defense, mind you) is different than that of OKC. It's about those two buzzwords: familiarity, continuity. 
The Dubs' core has been together for a while now. And that doesn't mean you can't change it. At some point, the light is going to flicker, and this team isn't going to be the most dominant force we've seen roll through the NBA in at least 20 years. But it does mean signing Durant is taking a risk in diluting the product in the short term.
It's fun to think about the best-case scenario if Golden State were to sign KD. How many championships could that team possibly win? But with all the Warriors have now, with all the winning they're doing at the moment, with all the future Larry O'Brien trophies that seem destined for their mantle even without OKC's current best player, and with the possibility of how changing courses could turn things in the wrong direction, Golden State has to ask itself: Is risking all that worth it?
Fred Katz covers the NBA for FOX Sports. Follow him on Twitter: @FredKatz.
---
---