National Basketball Association
National Basketball Association
The stuff of legends from Nowitzki
Published
Jun. 3, 2011 1:00 a.m. ET

It's not wrong, cliche or lazy to compare Dirk Nowitzki to Larry Legend.
Sorry, it's the only comparison that's remotely accurate.
Thursday night inside American Airlines Arena, the Germanator impersonated The Hick from French Lick, stunning the Heat with a rope-a-dope-like finishing barrage.
Yes, Thursday night's Game 2 of the NBA Finals calls for Larry Bird and Muhammad Ali-type hyperbole. The Mavericks' rally and Nowitzki's brilliance are worthy of references to a "Legend" and "The Greatest."
Trailing by 15 points with a little more than six minutes to play, Dallas closed the game and evened this best-of-seven series with a breathtaking, where-did-that-come-from 22-5 run.
Dallas 95, Miami 93.
Nowitzki, playing with a torn tendon on his left hand, knocked out the Heat with a midrange jumper, a left-handed layup, a three-point bomb and a driving, left-handed layup — all in the final 164 seconds. He was precise, clutch, lethal and heroic.
"Look, I played with Bird for three years when he was the best player in the world," Dallas coach Rick Carlisle said. "Guys like that don't feel pain right now. You play, you play and if you're feeling pain, you make yourself numb so you don't feel pain. You've got to play and you've got to be a warrior."
Yeah, the false narrative about Dirk being soft died the moment he drove past Chris Bosh for the game-winning basket. Or maybe it died when Dirk ripped into teammate Jason Terry for surrendering a wide-open 3-pointer to Mario Chalmers that tied the score 93-93.
"I don't want to tell you what (Dirk) was saying in the huddle," Terry said. "A lot of curse words."
This is new. With Dallas owner Mark Cuban restraining himself and his mouth, Nowitzki has emerged as a Bird-like leader. These Mavericks — as evidenced by their late rallies over the Thunder and the Heat — reflect the poise and resolve of their All-Star forward rather than the white-hot emotion of their crazy owner.
"Big fella told me he had my back," Terry said. "And he did. He came down and got the game-winning bucket."
Nowitzki did more than that. Long before his offensive eruption, Nowitzki carried Dallas with his rebounding. Through three-plus quarters, Nowitzki struggled with his shot. He had 15 points on 6-of-18 shooting before his explosion. But in Bird fashion, Nowitzki hauled in a game-high 11 rebounds and handed out four assists.
"Dirk knows for us to win this series he's going to have to play all-around basketball," Carlisle said. "He's going to have to fight through periods where the ball isn't necessarily going in the basket, which he did tonight."
For the Mavericks to win this series or even be competitive, Dirk must channel Larry Bird.
Some people think it's sacrilegious to compare Dirk to Bird, one of the five greatest players of all time. Some people think it's lazy to compare the 7-foot, jump-shooting German to Bird, a 6-9, do-everything scorer, shooter, rebounder and passer. The knock is the only reason to compare Dirk to Larry is because they're both white.
I say they're both assassins. I say they're both obsessed assassins.
It took Dirk, a foreigner, longer to discover and embrace the mind-set of an NBA killer, but he's clearly there now. His teammates submit to his will and believe in his courage and late-game playmaking.
You know what sustains a team's confidence and energy when it's trailing by 15 points halfway through the fourth quarter? The belief that it has the game's best scorer.
Defense is about effort. Offense is about skill. Every player can control his level of defensive effort, which means every team knows it can get stops.
Can a team get points in the clutch? Yeah, if you have Kareem's skyhook to count on or Bird's jumper or Jordan's first step.
Or Dirk's fadeaway.
The Heat's offense is more unreliable. LeBron James and Dwyane Wade are one-on-one players who get to the rim and rely on a referee's whistle. What if the ref doesn't blow the whistle? What if they can't get to the rim and have to rely on their jump shots?
The Heat act like offense doesn't matter.
"I think offensively we just weren't in a good rhythm," James said. "Offensively we've been out of rhythm before. At the end of the day, we hang our hats on our defense. . . . We're up 15. If they go on a 12-0 run for the rest of the game, if we don't score another basket, we still win by three. Defensively we just have to be more in tune and not allow a great team, a great offensive team to get as many great looks as they did down the stretch."
Yep, that's what you say when you don't have Kareem, Larry or Michael. And it's why the old-school Lakers, Celtics and Bulls won five, three and six titles, respectively, and Isiah Thomas' Pistons won just two.
---
---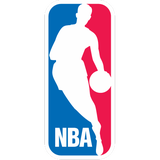 Get more from National Basketball Association
Follow your favorites to get information about games, news and more
---