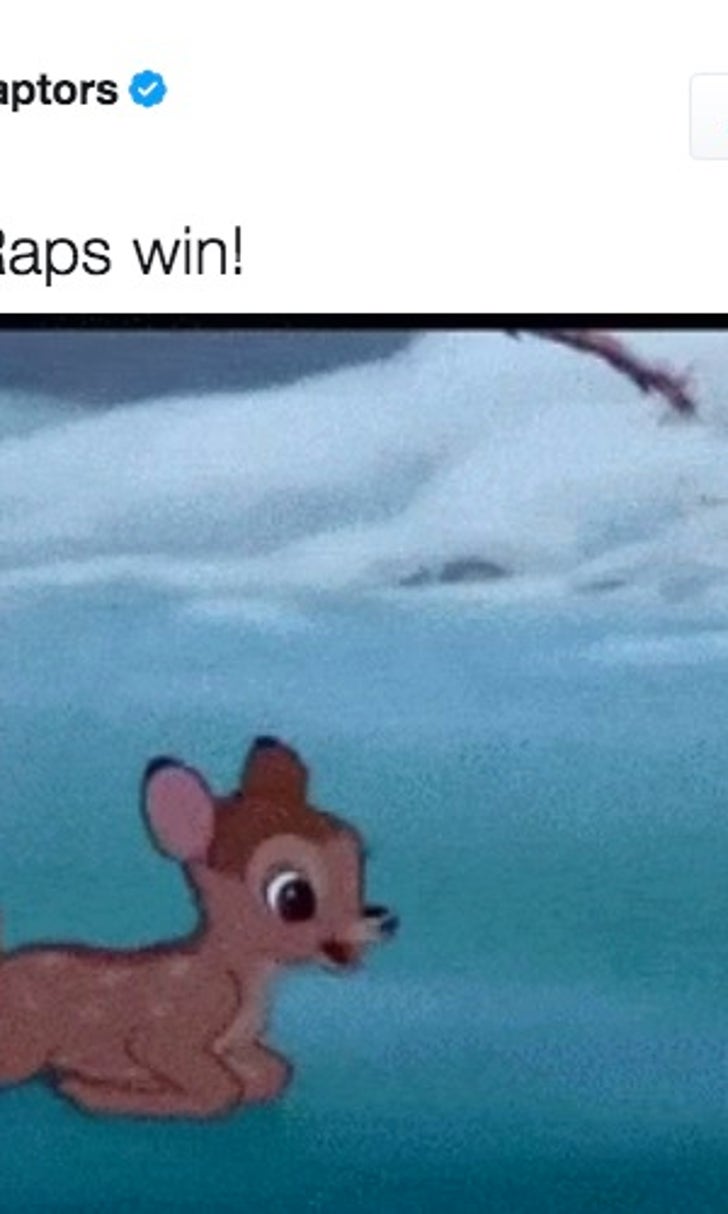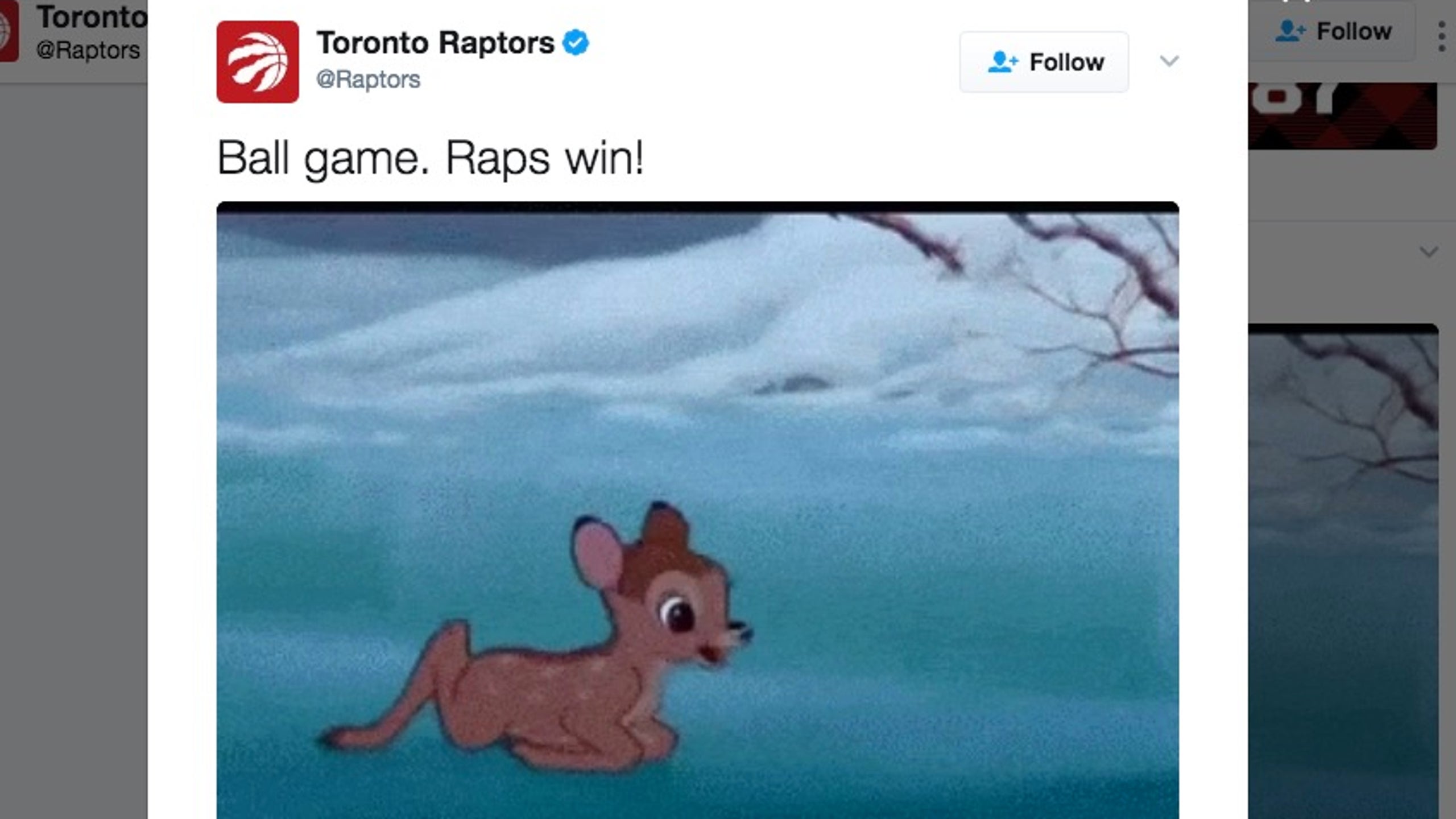 The Raptors-Bucks playoff troll war reached a new level of pettiness in Game 4
BY Dan Carson • April 22, 2017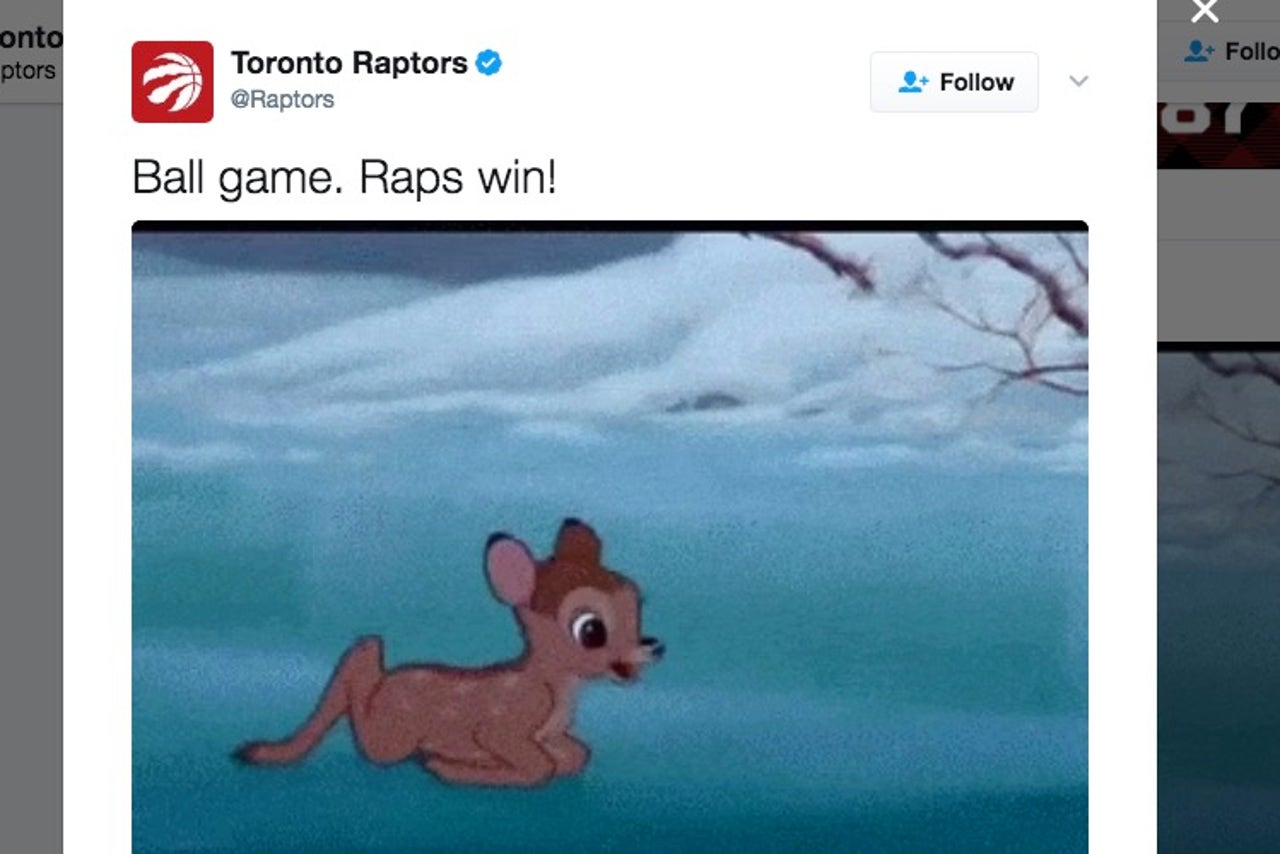 The Raptors haven't won the series, but they might've clinched the all-important Internet belt after Game 4.

The Bucks rushed out to an early, decisive lead before Game 3, when Milwaukee played the Barney theme during the Raptors' player introductions.

https://twitter.com/BleacherReport/status/855226630007947264

Then on Saturday, the petty war continued on social mead. Bango, the Bucks mascot, led the charge with a Snapchat riddle captured on Twitter: "What do the Toronto Raptors and Possums have in common?"

https://twitter.com/FikrySamir/status/855862522062286851

"Both play dead at home and get killed on the road," naturally.

The prehistoric clowning would climax at halftime with a young Bucks fan kicking an inflated velociraptor in its undercarriage and 360 dunking a basketball.

https://twitter.com/SInow/status/855875514938085376

But the Raps had the last laugh, breaking out a Bambi GIF after the team's 87-76 Game 4 win.

https://twitter.com/Raptors/status/855896051487735809

This is good, clean clowning, and it's exciting to see NBA social media teams continue to toe the line with their back-and-forth after the league's decidedly un-chill memorandum earlier in the season about inter-team Internet battles.

Let the boys play.

Dan is on Twitter. Keep it clean, keep it petty. 
---
---