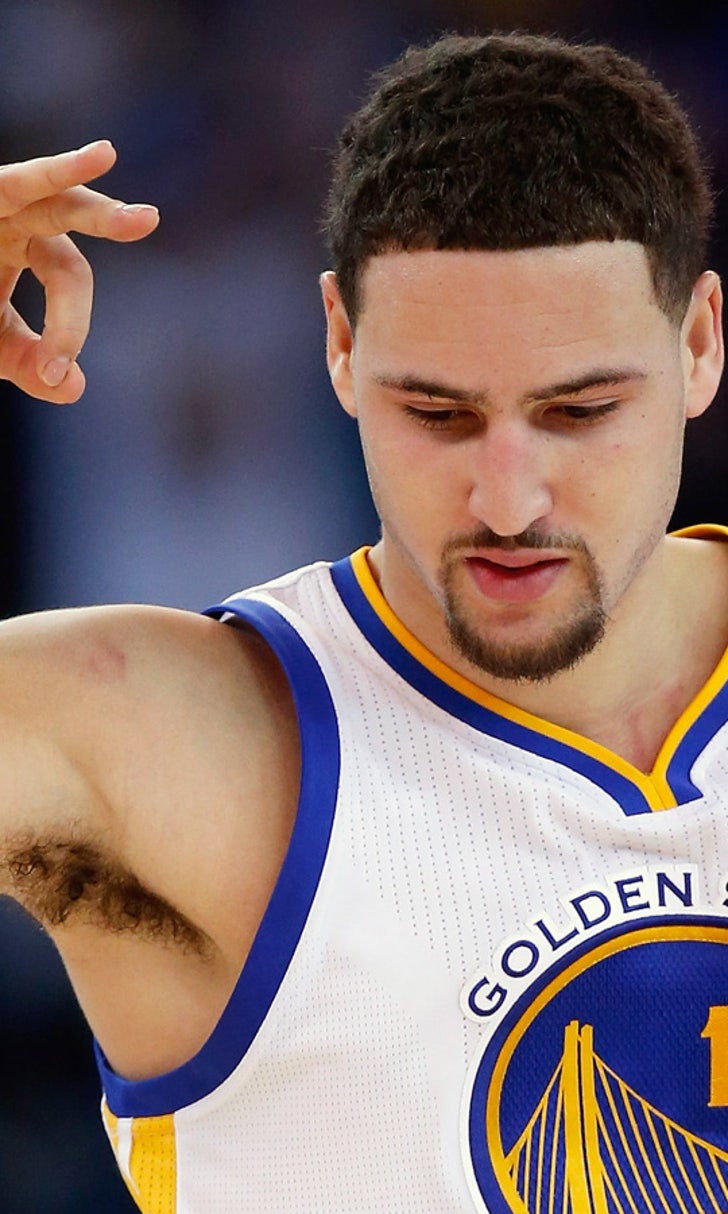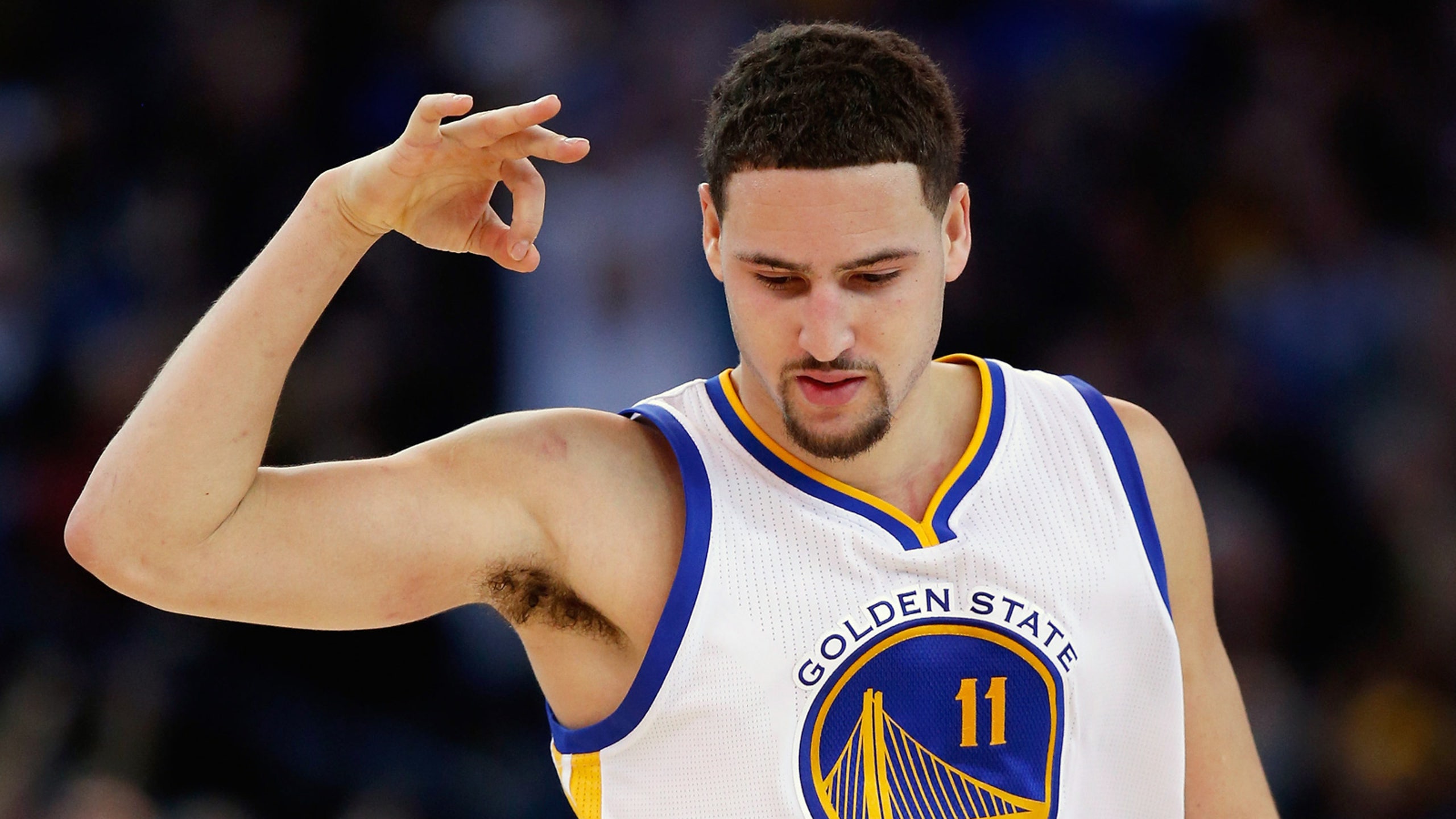 The NBA's best team somehow has its most underrated player, too
BY foxsports • February 1, 2016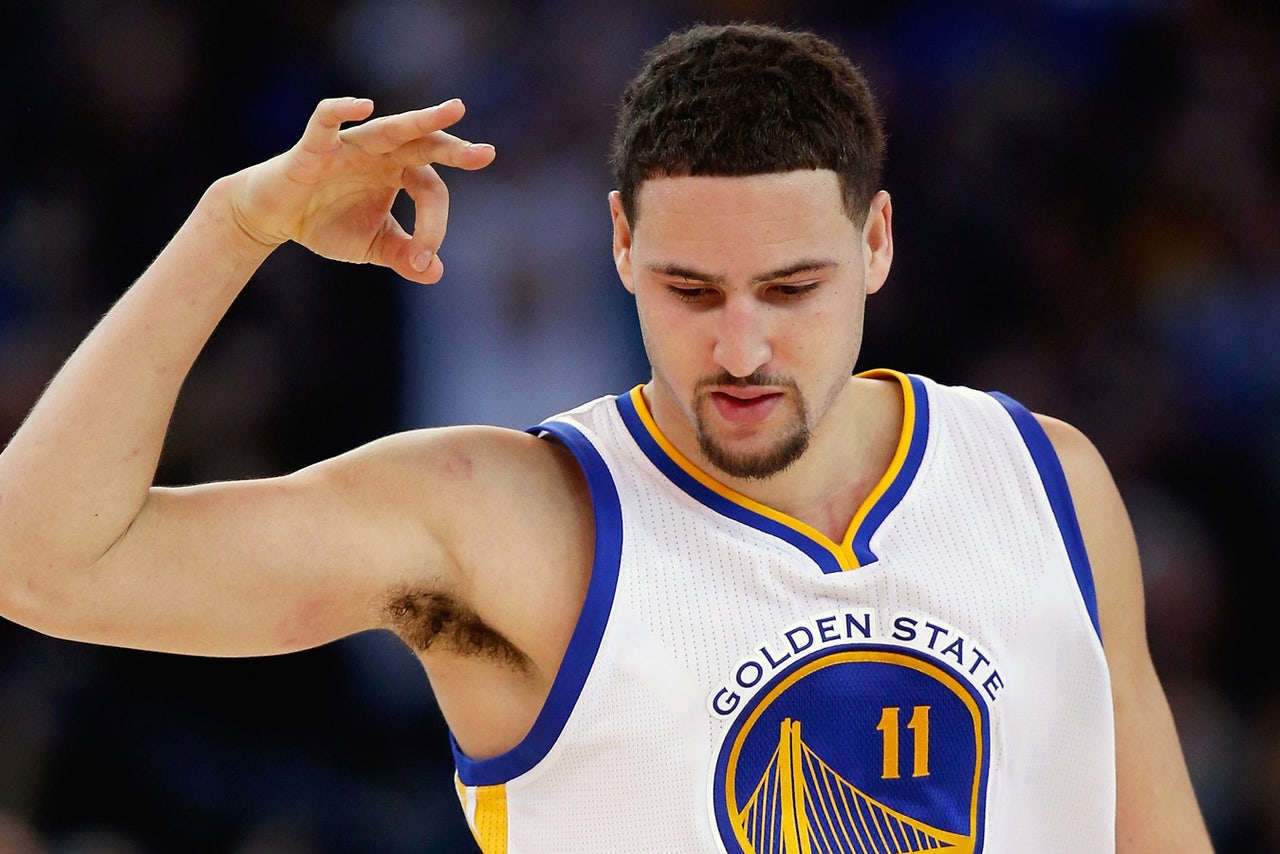 It's a virtual certainty that people will still talk about the 2016 Golden State Warriors 50 years from today. Their unforeseeable success has transcended the entire NBA, lifting it to a different level in popular culture. Basketball is not a sport when the Warriors play, it's performance art, a sold out Broadway show with limited run, the aesthetic spectacle of a lifetime. This team is worthy of dinner conversation, and your mom knows who they are.
And somehow, someway, Golden State—the same team everyone can't stop talking about—has the most underrated player in the NBA: Mr. Klay Thompson.
Thompson made his second All-Star team this year. He's a defending champion who's widely known as one of the best two-way players at his position, and one of the 10 best three-point shooters ever. 
And yet, the man flies under the radar. Why? How? 
It's both complicated and obvious. Steph Curry and Draymond Green are not only recognized as two of the 10 best players in the league, but they're also identified as mystical, priceless talents. Every team in the NBA is hunting for a hard-nosed forward who can shoot threes, rebound, zoom coast-to-coast, defend all five positions and pass. Every team in the NBA desperately desires a primary ball-handler who can pull up  for three whenever he wants, and perpetually keep the defense on their heels.
The league has rarely, if ever, seen a version of either player before, and now they play on the same team. And that team is 44-4. 
On the other hand, basketball fans are already familiar with Thompson. He's a traditional marksman who runs off screens, finds cracks in transition and tortures small defenders in the post. His skill-set appears to be more dependent on Golden State's system than Curry or Green. His persona isn't easily marketable and his game isn't flashy.
That doesn't mean watching him play doesn't feel like a religious experience for those who appreciate just how damn good he is at shooting basketballs.
Seriously, look at Steve Kerr's face in this picture. Do you think he realizes how unbelievably fortunate he is to have the NBA's second-best three-point shooter in his backcourt? Yes, he definitely does. 
Thompson is incredible, but we'll never know how much of his awesomeness relies on Golden State's system, or, conversely, how much Golden State's system relies on his awesomeness. It's an impossible question, but the closest thing to an accurate answer is "yes."
Being second to the best player in the world is nothing to hang your head about, and when you study how impressive his numbers are stacked beside every other shooter in NBA history it makes you wonder if Thompson could be even more lethal as the centerpiece of a different organization's offense. 
According to Basketball-Reference, only six players in NBA history other than Thompson have made at least 40 percent of their threes while attempting over seven per game. Curry's done it each of the past four years, which is why he's an alien. The others are Ray Allen, Mike Miller, Jason Richardson and Dennis Scott.
Thompson is second to Curry in made threes this year. He finished second each of the last three seasons, too. And his magical touch is anything but tangential to Golden State's historical success. As a team, the Warriors are 9.1 percent more accurate from beyond the arc with Thompson on the court, the largest difference on the team (yes, even higher than Curry).
Few have ever made the jump shot look so attractive and definite. Where Thompson's most valuable, however, is off the ball. He's a suction cup on the weak side during just about every possession. Look how petrified poor Isaiah Canaan is from jumping off Thompson to clog up Golden State's predictable pick-and-roll action:
In a normal situation, Canaan immediately slides off the shooter and forces a difficult skip pass. But guarding Thompson, all he can do is point and shout and hope his temper tantrum leads to a timely rotation from one of his teammates standing on the opposite side of the floor. 
It's the type of effect only a superstar can have, and every single one of his teammates greatly appreciates his gravitational pull—even ones who try to pour water on him during a televised post-game interview.
And it's that constant effect on the game, whether with or without the ball, that makes Thompson such a force despite being so regularly overlooked. Over the past 10 years, only 15 players have scored as much as Thompson does while using so few of his team's possessions. Even when defenses figure out Golden State's spacing and try to muck things up, Thompson is at his best; this season, only two players who average at least one contested three per game are more accurate than Thompson, according to SportVU.   
What do these two things mean? 1) Thompson maximizes every second he's on the floor, 2) he's really, really hard to guard, 3) he's an indispensable cog on one of the best basketball teams that's ever existed. Let that last point sink in for a second—this is the most underrated player in the universe.
---
---