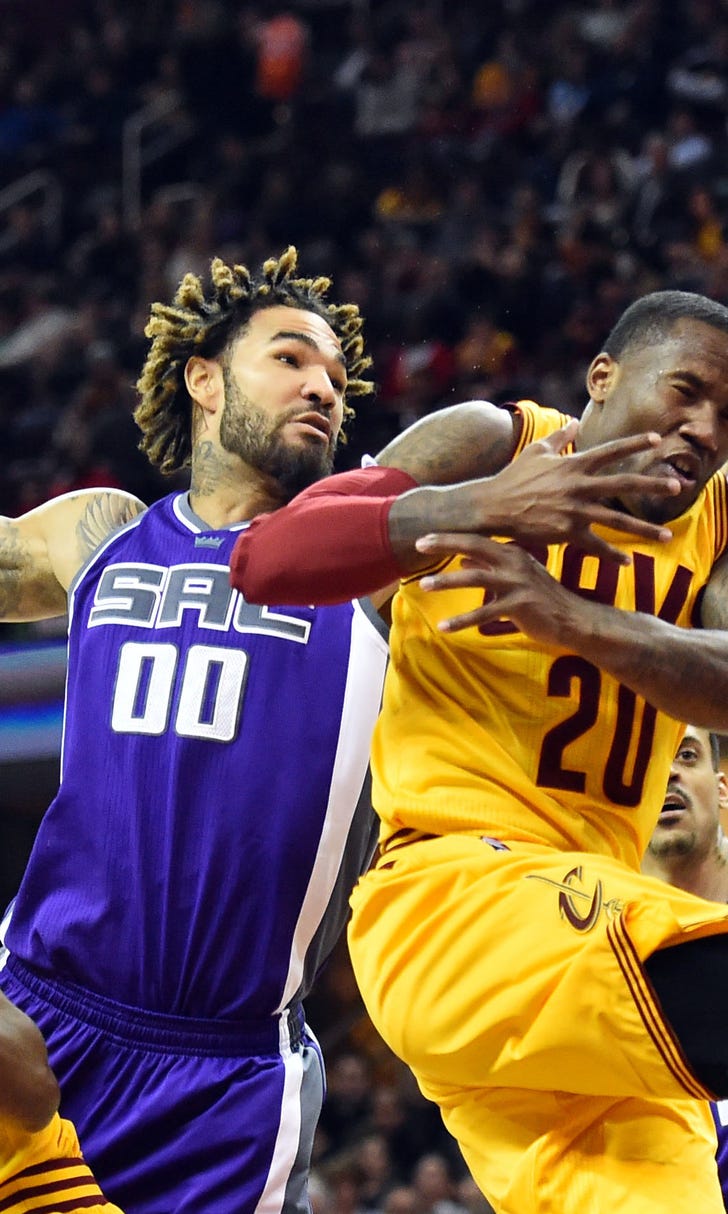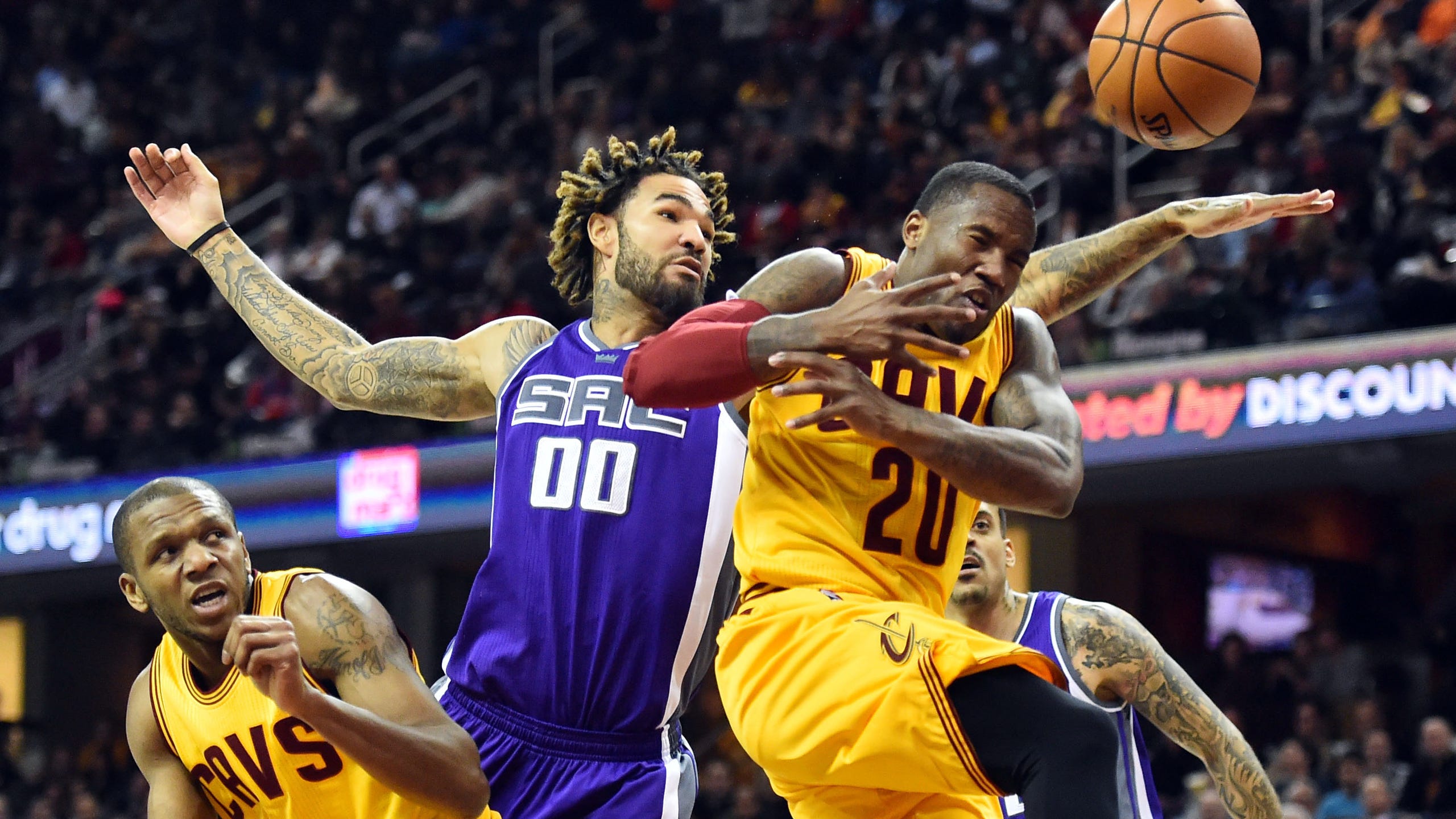 The Cleveland Cavaliers Lose AGAIN, Dropping 6 of Last Their 8
BY Fansided and Nathan Beighle/FanSided via King James Gospel • June 30, 2017
Jan 25, 2017; Cleveland, OH, USA; Cleveland Cavaliers guard Kay Felder (20) is fouled by Sacramento Kings center Willie Cauley-Stein (00) during the first half at Quicken Loans Arena. Mandatory Credit: Ken Blaze-USA TODAY Sports
The Cleveland Cavaliers were out of sync completely. As the Kings came to the Q, the Cavaliers basically handed them the game.
Two numbers defined the game for the Cleveland Cavaliers, 17 and 18. 17 missed free throws, they went 17-34 from the free throw line. And 18 turnovers, which led to 20 Sacramento points. The Cavaliers lost this game 116-112 in overtime.
Every member of the big 3 showed up tonight. Lebron James triple doubled with a line of 24-13-11; Kevin Love had a nice night with 21 points and 16 rebounds, and Kyrie Irving did his usual thing with 20 points. Even with Shumpert scoring 16 and Korver 12, the Cavaliers still managed to lose.
While the big 3 are all crucial members of the Cavaliers, their scoring stats do not define their game. Each committed over three turnovers, and James turned it over 5 times. This is unacceptable.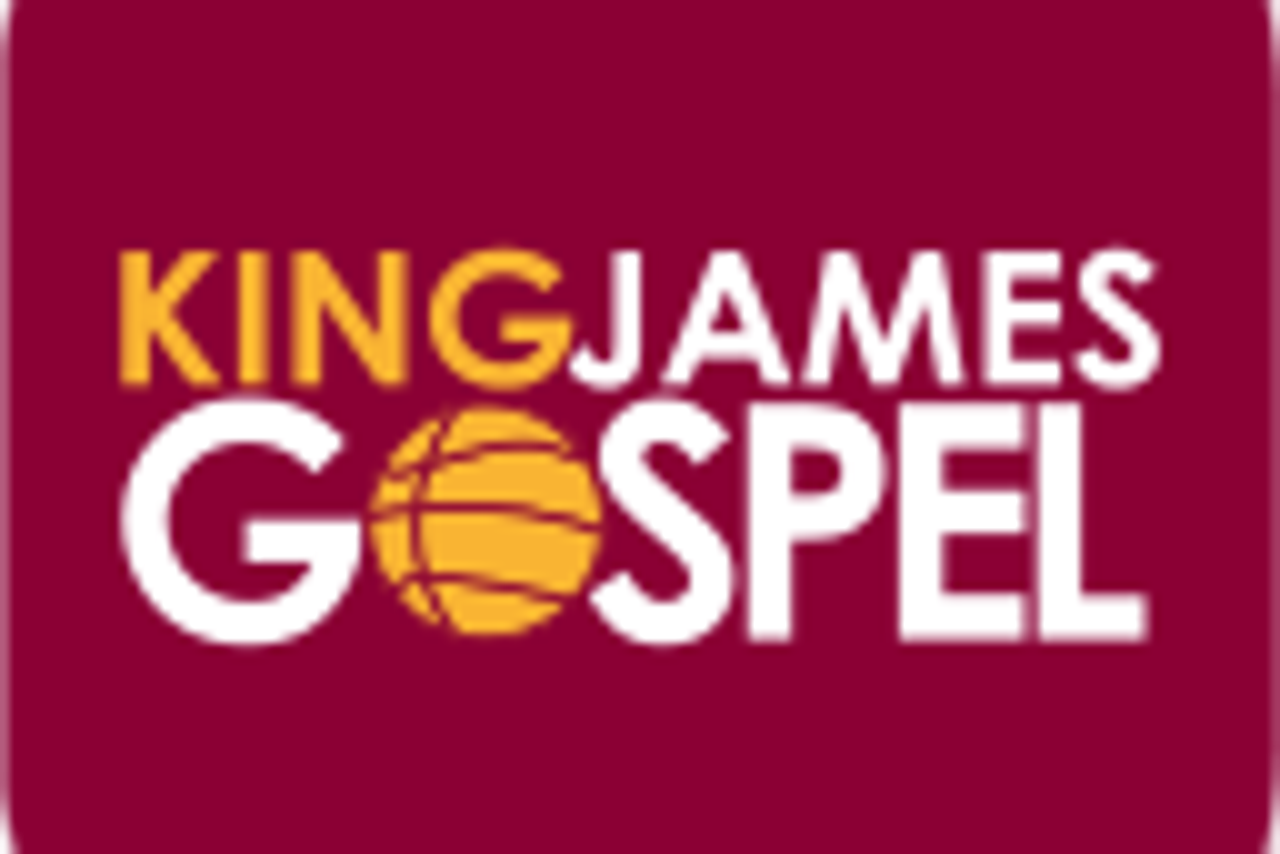 Get the King James Gospel App
The last 8 games have been a struggle for the Cavaliers. They are 23rd in the NBA in turnovers averaging 15.1, and they are 27th in free throw percentage almost shooting sub-70% as a team. Since the Cavs have also given up a pathetic 16.8 fast break points per game during this stretch, it is obvious that they have not consistently brought the energy needed to win.
This is a stretch that some teams go through. The Cavaliers must find a way to snap out of this lackadaisical play, this starts with the entire team. Even though the big 3 have put up big time numbers while losing, it should fall on them to help put a spark under this team.
Tell us. How long do you think it will take for the Cavaliers to return to their usual self?
More from King James Gospel
This article originally appeared on
---
---