National Basketball Association
National Basketball Association
Stoudemire scores 28 to lead Knicks
Published
Apr. 3, 2011 1:00 a.m. ET

Carmelo Anthony was a rookie. Chauncey Billups was the MVP of the NBA finals.
That was way back in 2004, and one of the few constants in the NBA since then had been the New York Knicks heading home the day after the regular season ended.
The drought is over.
The Knicks clinched a spot in the playoffs Sunday night with a 123-107 victory over the Cleveland Cavaliers behind 28 points from Amare Stoudemire, who with Anthony and Billups gives New York its own version of a Big Three for big-game basketball's return to Madison Square Garden.
''That was the goal we set at the start of the season. The plan was to make the playoffs,'' Stoudemire said. ''It's mission accomplished and now on to the next one.''
Shortly after Charlotte's home loss to Washington, the Knicks snapped an 11-game losing streak against the Cavaliers to secure their spot. They are seventh in the Eastern Conference, but closed within 1 1/2 games of the 76ers, with a game in Philadelphia this week.
''We knew that this was a game that we needed to get,'' Billups said. ''This team had dominated us the whole season, that team is actually playing a lot better than their record looks like and this is probably the one team that can come in and say that they can beat, because three times they beat us before. So we knew that this was a big game for us.''
Anthony scored 25 points and Billups added 23 for New York, which was tied with Minnesota for the NBA's longest playoff absence. The Knicks evened their record at 38-38 as they try to end an even longer drought, a franchise-worst stretch of nine straight losing seasons.
Stoudemire proclaimed the Knicks were back even before officially signing in July, and snapped out of a recent slump in time to ensure the return of playoff basketball to Madison Square Garden.
New York hasn't seen the postseason since it was swept in four games by New Jersey in 2004. The Knicks will likely face either Miami or Boston, hoping Stoudemire, Anthony and Billups can match whichever Big Three they draw.
Anthony has been in the playoffs every season of his career, so couldn't imagine something like Knicks fans have experienced.
''I think everybody should be excited that Knicks basketball is back, that the standards are higher now and every year this is something we should be looking forward to, which is making the playoffs,'' Anthony said.
Billups scored 17 points in the first quarter, and Stoudemire, who had complained recently of being tired after carrying the Knicks before their trade with Denver, helped New York put it away in the fourth.
J.J. Hickson had 23 points and Baron Davis added 22 for the Cavaliers, who hadn't lost to the Knicks since Dec. 19, 2007, at Madison Square Garden.
They were trying to complete what would have been an unprecedented season series sweep. Instead, they fell behind quickly, then nearly erased all of a 22-point deficit before the Knicks pulled away again.
No team with a record as bad as the Cavs (15-61) has ever swept a four-game season series from a playoff team. The Atlanta Hawks were 26-56, a .317 winning percentage, when they won all four meetings with Indiana in the 2005-06 season, according to STATS LLC.
But the Cavs committed 22 turnovers and lost their third straight since their victory over LeBron James and Miami.
''Tonight we were just very careless with the basketball pretty much all game long,'' Cavs coach Byron Scott said. ''We did a much better job in the second quarter which got us back into the game, but second half 14 turnovers is way too much against this team. It gives them a chance to get in the open floor and make easy baskets.''
Nobody was quite sure why the Cavs were so successful against the Knicks this season, with two of their victories coming after the Knicks traded for Anthony and Billups.
But the Knicks came out with a focus they'd lacked in the previous Cleveland games, storming to a 36-25 lead after one behind 6-of-6 shooting from Billups. New York kept rolling, opening a 61-39 lead on Anthony's jumper with 4:09 remaining in the second quarter.
Davis then hit three 3-pointers before half, bringing the Cavs to 67-57 at the break. Cleveland got as close as two midway through the third, but New York opened it up again with a 12-0 run early in the fourth for a 105-90 lead with 8 minutes remaining.
''We kept battling back. Battling back from 22 down takes a lot out of you,'' Davis said. ''Execution is a huge part of it and I think the turnovers killed us.''
NOTES: Anthony was trying to become the first Knicks player since Bernard King in 1984 with four straight games of 35 points. He had 36, 39 and 39 in the last three outings. ... With the NBA celebrating its ''Green week'' to promote being energy conscious, players from both teams wore specially designed shooting shirts that read ''NBA Green'' in green print. That's not a good look to Scott, who as a former Lakers star doesn't like anything in Celtics colors and joked that he wouldn't wear it. ''The players can wear that stuff. I ain't wearing that thing,'' he said. ''I'll take it home, use it to wash my car or something like that.''
---
---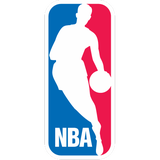 Get more from National Basketball Association
Follow your favorites to get information about games, news and more
---