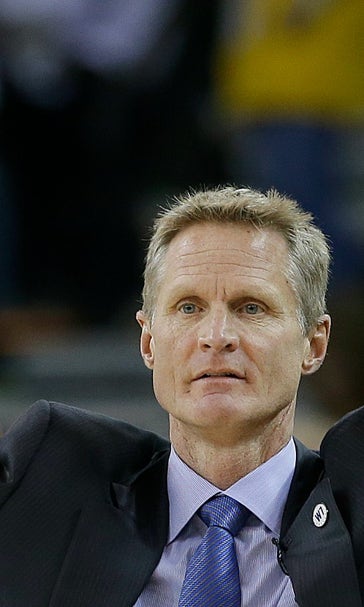 Steve Kerr: NBA throws refs 'under the bus' by admitting mistakes
May 17, 2016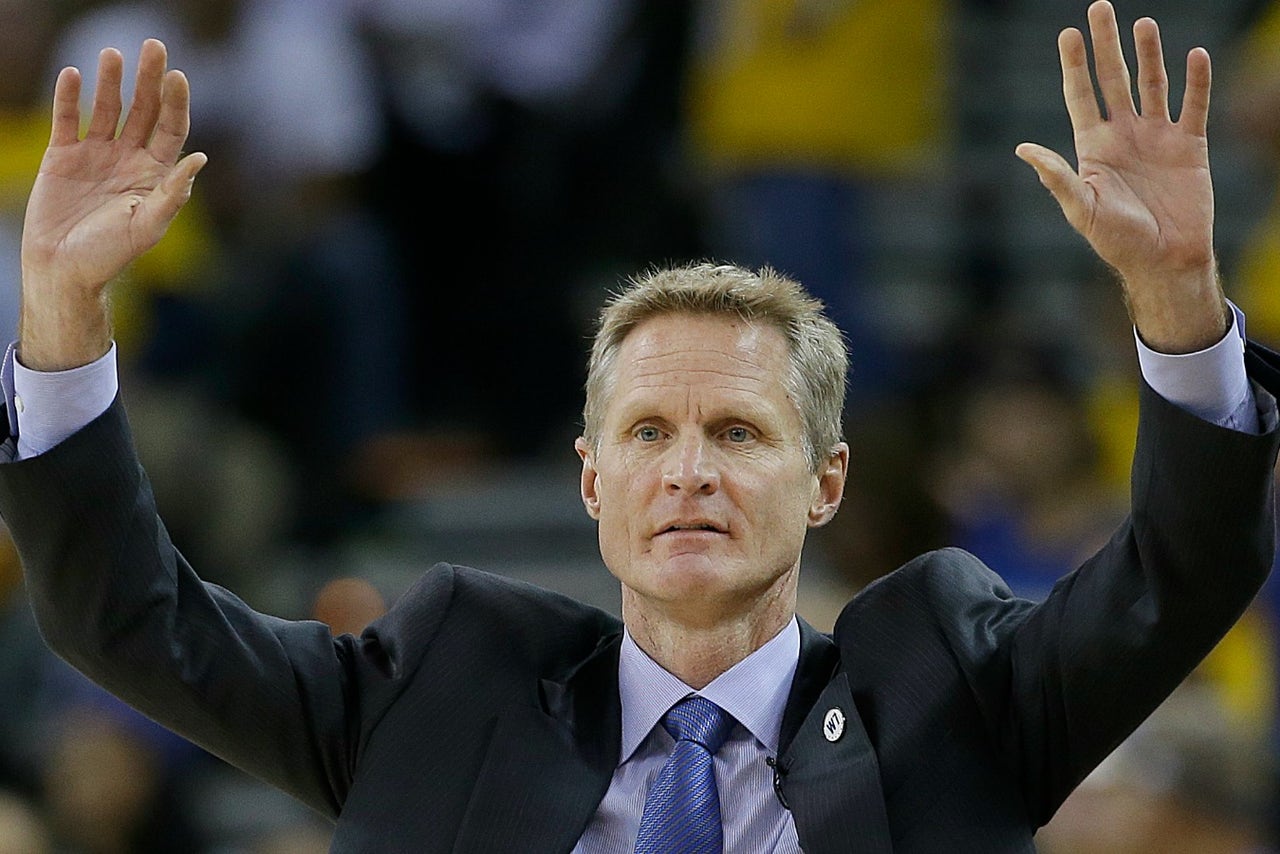 The Golden State Warriors were stung by a missed call on a Russell Westbrook travel in the final moments of Monday night's Western Conference Finals Game 1 loss to the Oklahoma City Thunder.
The error, which the NBA recognized and admitted after the fact, could've easily been the difference between a win and a loss for Golden State - - which makes Steve Kerr's post-game remarks on officiating very...unexpected.
The Warriors head coach faced a barrage of questions about the Westbrook travel on Tuesday. His most interesting response came after he was asked his opinion on the "Last Two Minutes" officiating reports the NBA instituted this season to address controversial, end-game officiating decisions.
Kerr said he understands why the league is trying it, but thinks these post-game post-mortems are unfair to refs and ultimately pointless.
A transcript, per the Norman Transcript's Fred Katz:
These remarks provide some context to Kerr's reaction at the time of the non-call. Instead of ripping his clothes, he just stared in amazement.
He's not mad. He knows refs are human, too. But...come on, guys. 
Dan is on Twitter. He wants everyone to be held symbolically accountable for their mistakes. It's the only way we'll learn.
---
---