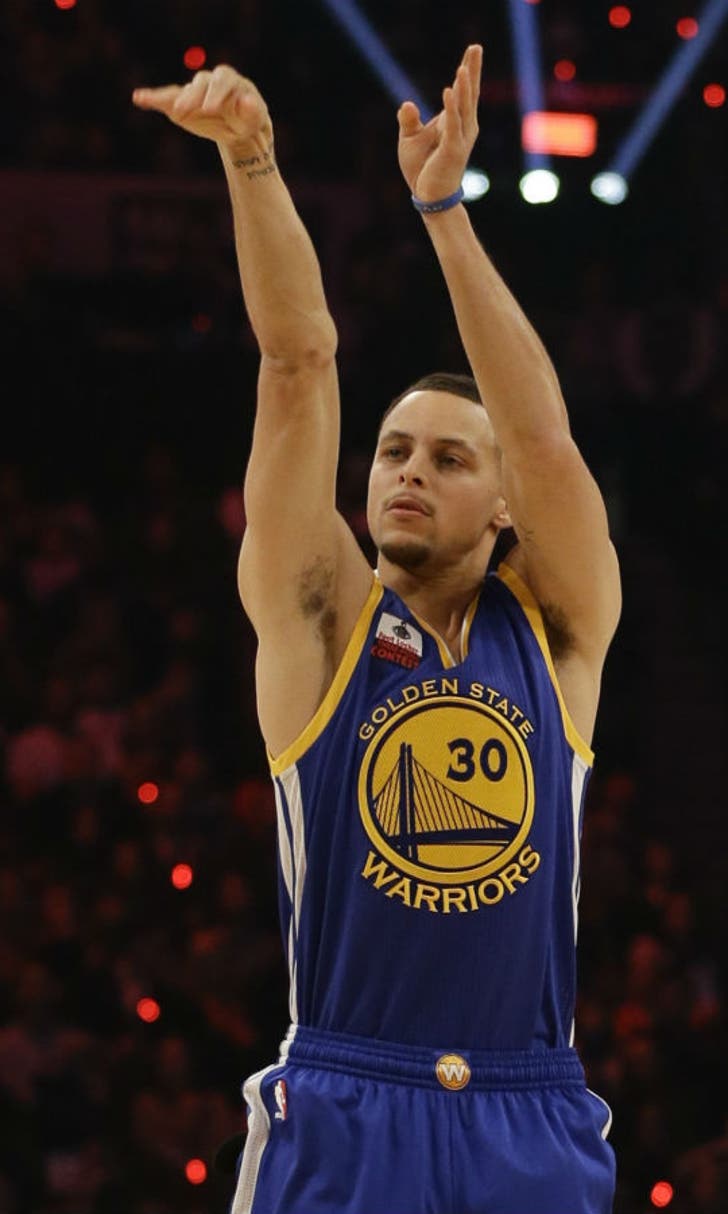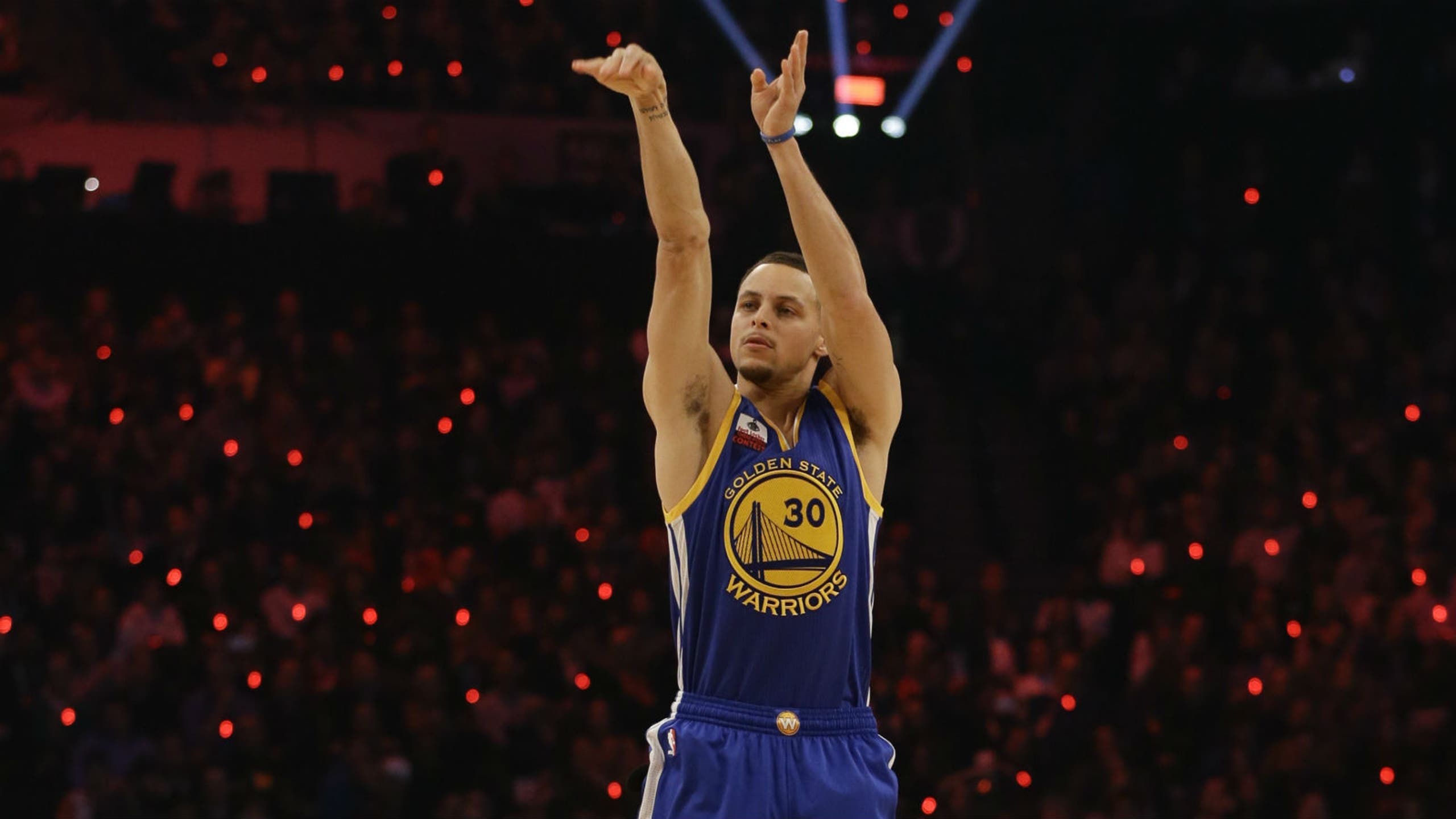 Steph Curry 'most likely' will defend his 3-point contest crown
BY Brett Pollakoff • February 1, 2016
Stephen Curry has participated in All-Star weekend's three-point contest in each of the past three seasons, and finally took home the title in 2015 with an incredible shooting display during the final round, which set a record for most points scored in the event's history. 
With this year's contest less than two weeks away, Curry is planning on defending his title, and will participate in the event for a fourth straight season.
"Most likely," Curry told FOX Sports. "I've done it three straight years and finally won one. Knowing I'll be there already, I'll probably suit up Saturday night and see if I can defend it."
The fact that All-Star weekend will take place in Toronto this year has some extra meaning for Curry, whose father Dell played the final three seasons of his 16-year career for the Raptors from 1999-2002.
"It's a gym I've gotten a lot of shots up in growing up, with my dad playing up there for three years," Curry told FOX Sports. "So, it'll be a pretty special spot to lace 'em up and shoot some threes."
Curry will be the favorite to take home the title again, for obvious reasons. He's the best shooter in the game today, and is making a case that he's already one of the greatest of all-time. At this point, it seems like he's really only competing against himself.
---
---