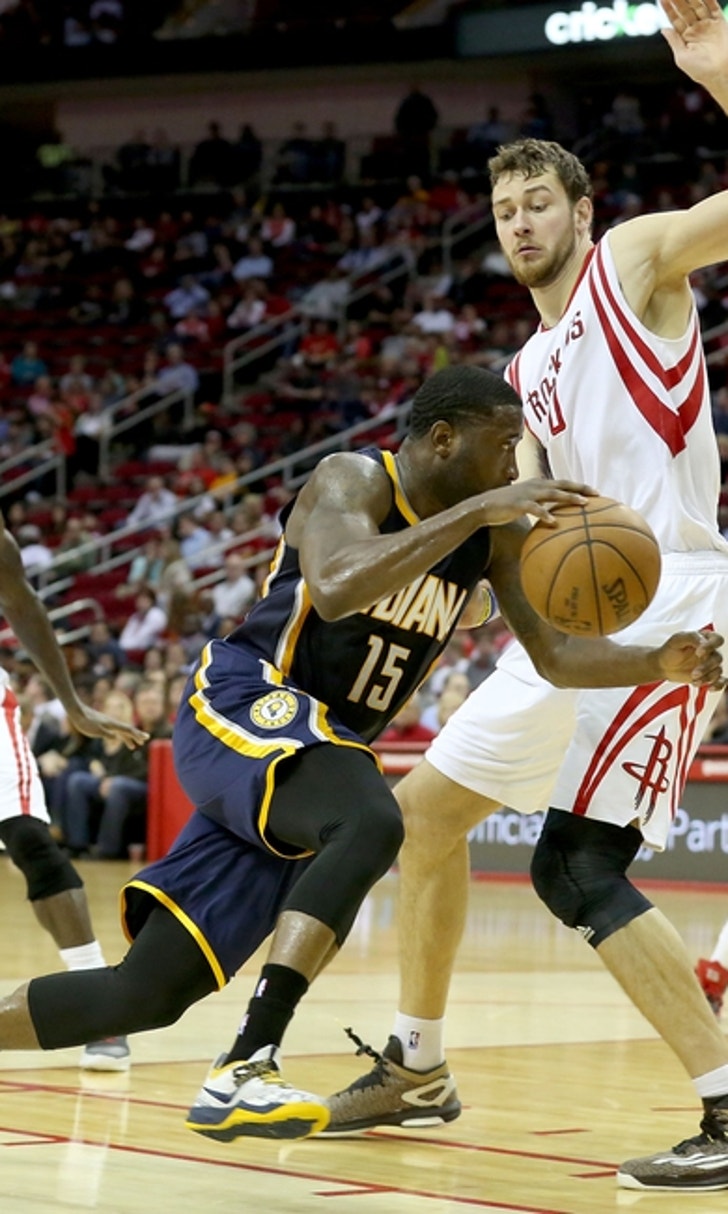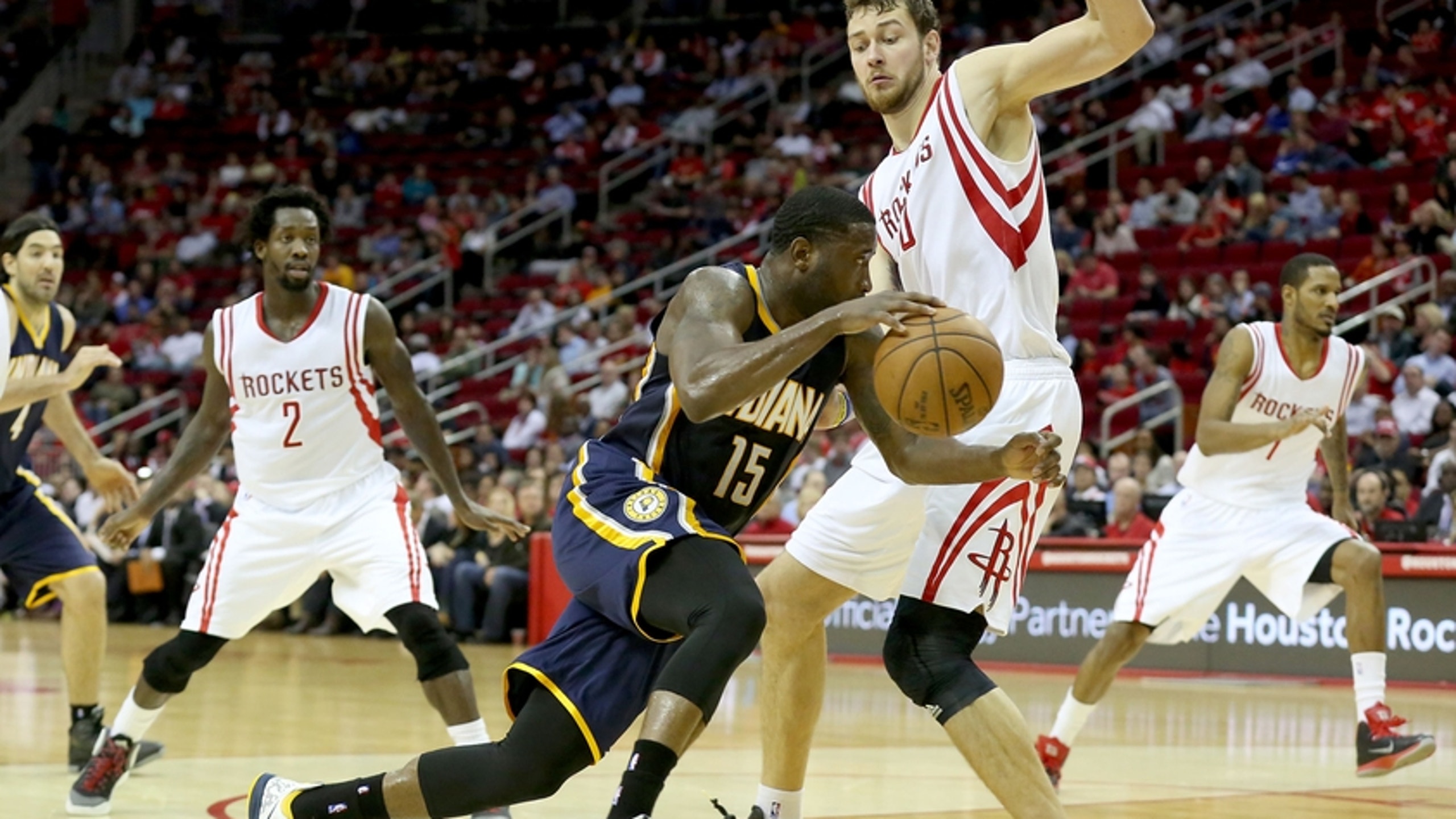 Should the Indiana Pacers Take a Look at Donatas Motiejūnas?
BY Fansided and William Furr/FanSided via 8 Points, 9 Seconds • December 27, 2016
Former Houston Rocket Donatas Motiejūnas has unexpectedly found himself as an unrestricted free agent heading into 2017. Should the Pacers be calling his agent up?
Donatas Montiejūnas was recently released by the Houston Rockets, bringing an end to a truly bizarre career with the team. Montiejūnas was traded to the Detroit Pistons in February but failed a physical when reporting.
The Pistons voided the trade after that, and Montiejūnas stayed a Rocket. He was a restricted free agent this offseason and remained an unusually long time before signing a 4 year, 37 million dollar offer sheet with the Brooklyn Nets earlier in December. The Rockets decided to match the offer but ran into disputes over certain incentives on the contract. They wound up agreeing to a new 4 year, 37 million dollar deal before the Rockets pulled the offer without much available information as to why.
All of this strange saga led to a situation not often seen in today's NBA — a proven young talent, available and completely unrestricted in midseason.
There are serious concerns over Motiejūnas's back. It caused him to fail the physical in Detroit and may have factored into Houston's sudden decision to rescind the offer sheet and make him unrestricted. If — and this is a big if — he's healthy, the Indiana Pacers should absolutely bring him in for a conversation and a look. The Pacers might not have much to offer him, but if he's out to get minutes and make the playoffs, Indiana could be an attractive destination.
The Pacers would immediately get a lift on the 2nd unit, as Montiejūnas would serve as a stretch power forward. They also wouldn't be sacrificing size, as he stands at 7 feet tall. His biggest asset would be his 3 point shooting. He's only a 30.8% shooter from deep in his career but shot 37% in the only season of his career where he averaged more than 15 minutes per game.
The actual story behind Donatas Montiejūnas's sudden release is unknown, and may not ever fully come out. If he's healthy, the Pacers should dig in and find out what they can, because he could absolutely help this team.
More from 8 Points, 9 Seconds
This article originally appeared on
---
---