National Basketball Association
National Basketball Association
Shorthanded 'Wolves no match in OKC
Published
Jan. 9, 2013 12:00 a.m. ET

The Oklahoma City Thunder got caught overlooking a short-handed opponent once.
Not twice.
Kevin Durant scored 26 points, Russell Westbrook added 23 and the Thunder pulled away for a 106-84 victory Wednesday night against the Minnesota Timberwolves, who were without All-Star forward Kevin Love and four other injured players.
Oklahoma City had lost its last game on a buzzer-beater against a last-place Washington team saddled by injuries to its top three players.
Thunder coach Scott Brooks mentioned before shootaround that Minnesota was in a similar situation as Washington, and his team left nothing to chance.
''Everybody locked in and focused in on Minnesota tonight,'' Brooks said. ''I was glad they came out, and I knew they would. We've always been a team that takes pride in how we play, and they did tonight.''
The Thunder took control with a string of seven straight points early in the second half and stretched their lead to 24 before pulling Durant, Westbrook and the other starters with 5:44 remaining.
''We don't really change anything different when we have a bad game,'' said Durant, who blocked four shots. ''Every time we lose and we don't play well defensively, it's just miscommunications and lapses. Once we take those out of the game, we'll be all right.''
Alexey Shved scored 18 points for Minnesota, which announced earlier in the day that Love would miss eight to 10 weeks after breaking his right hand for the second time.
The Timberwolves were also without guard J.J. Barea (back spasms), who has given the Thunder fits since the Western Conference finals two seasons ago. Terry Porter, filling in for a second game with coach Rick Adelman out for personal reasons, said Barea was a game-time decision.
Chase Budinger, Brandon Roy and Malcolm Lee were already sidelined with knee injuries for Minnesota.
''Guys have been in and out all year, so we can't use that as an excuse,'' said Luke Ridnour, who had 11 points, six assists and four steals.
''Obviously, we hope he's back soon but we've got to keep pressing forward. The games, nobody takes it easy on you because you've got guys out. You've got to get ready to go anyway.''
Shved also had seven of Minnesota's 19 turnovers, leading to 26 points for the Thunder and helping Oklahoma City to a 23-8 advantage in fast-break scoring.
''You know a team like that's going to explode,'' Porter said. ''I think the one thing, again, you try not to feed it. The thing that we did, we turned it over and that fed their break, got them out in the open court and gave them some easy opportunities.
''That kind of ignited their offensive thrust that they had.''
It was tied 16-all after Oklahoma City's lowest-scoring first quarter of the season, but the Thunder were still able to surpass their NBA-best 105.6-point average.
''It was an ugly game early, but I think we were happy we weren't giving up easy shots and making them score on jump shots over a hand,'' Thunder forward Nick Collison said. ''That's what we try and do.''
Nikola Pekovic added 17 points and 10 rebounds in the opener of a four-game road trip for the Timberwolves. Derrick Williams, forced into playing time at guard because of all the injuries, had 14 points and a season-high 11 rebounds.
Kevin Martin chipped in 19 points off the bench for Oklahoma City, which had a 12-game winning streak in the series snapped last month in Minnesota. Love had 28 points and Barea scored 14 of his 18 points in the fourth quarter of that 99-93 win.
''They're definitely a different team with all of their players on the floor. But we did a good job,'' Brooks said. ''We played whoever they had and we did a good job of guarding them and making them miss shots.''
After the slow offensive start by both teams, Oklahoma City used a 12-2 run to move ahead in the second quarter, also getting above 30 percent shooting in the process. Westbrook converted a jumper and a three-point play, then set up Serge Ibaka's two-handed slam that made it 36-24 with 5:15 left before halftime.
Ridnour had back-to-back steals against Durant to set up fast-break dunks and fuel a comeback as Minnesota tied it at 42 before giving up the final five points of the first half.
Shved opened the second half with a jumper before the Thunder reeled off seven straight points. Oklahoma City led by double digits for the final 20 minutes.
Notes: Brooks got his first technical foul of the season for arguing a foul called against Collison in the third quarter. ... The Thunder had the same starting lineup for the 59th straight game, plus another 20 in last year's playoffs. No other NBA team has had the same starting five in every game this season. ''There's no question health is such a good thing to have in this league, and we've had good fortune the last so many years,'' Brooks said. ''Hopefully that continues. You want your best players healthy. You want your entire team healthy.'' ... Brooks, who grew up in northern California and served as an assistant coach in Sacramento and Seattle, side-stepped a question about his thoughts on the potential for the Kings to be sold to Seattle investors. ''My reaction is I'm just focused on the group that I have, the game that we have tonight. I can't focus on any other thing other than that,'' he said.
---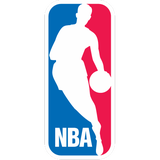 Get more from National Basketball Association
Follow your favorites to get information about games, news and more
---