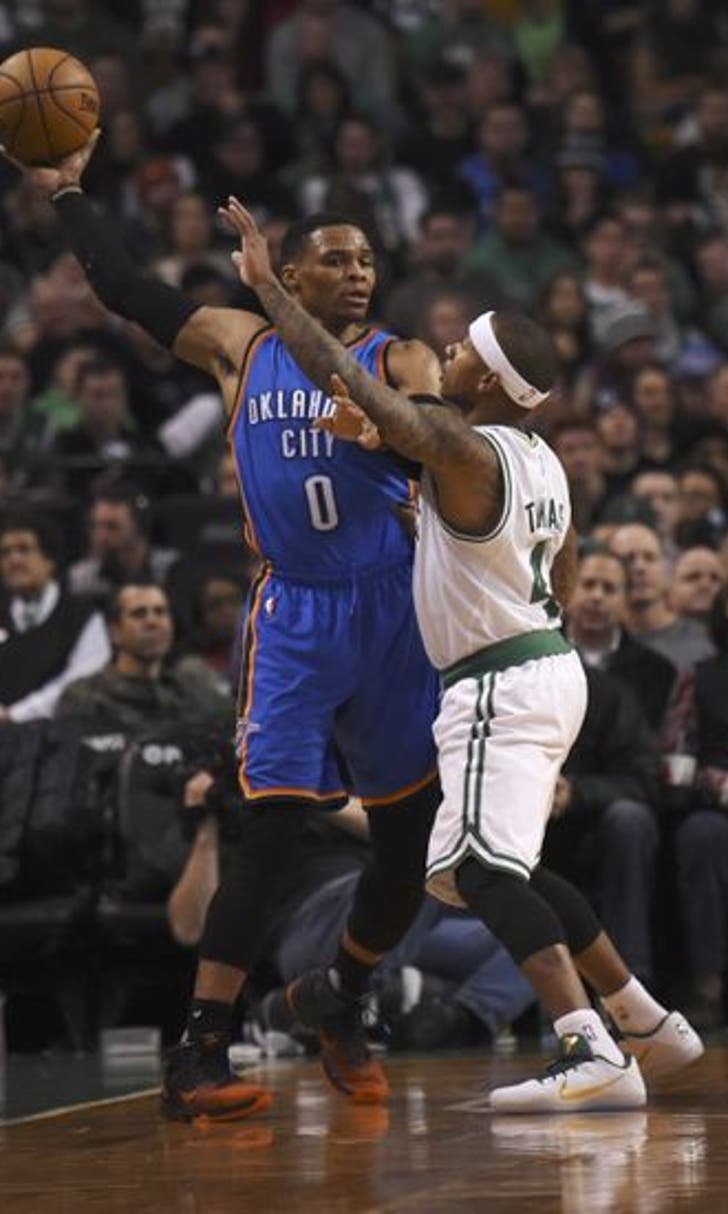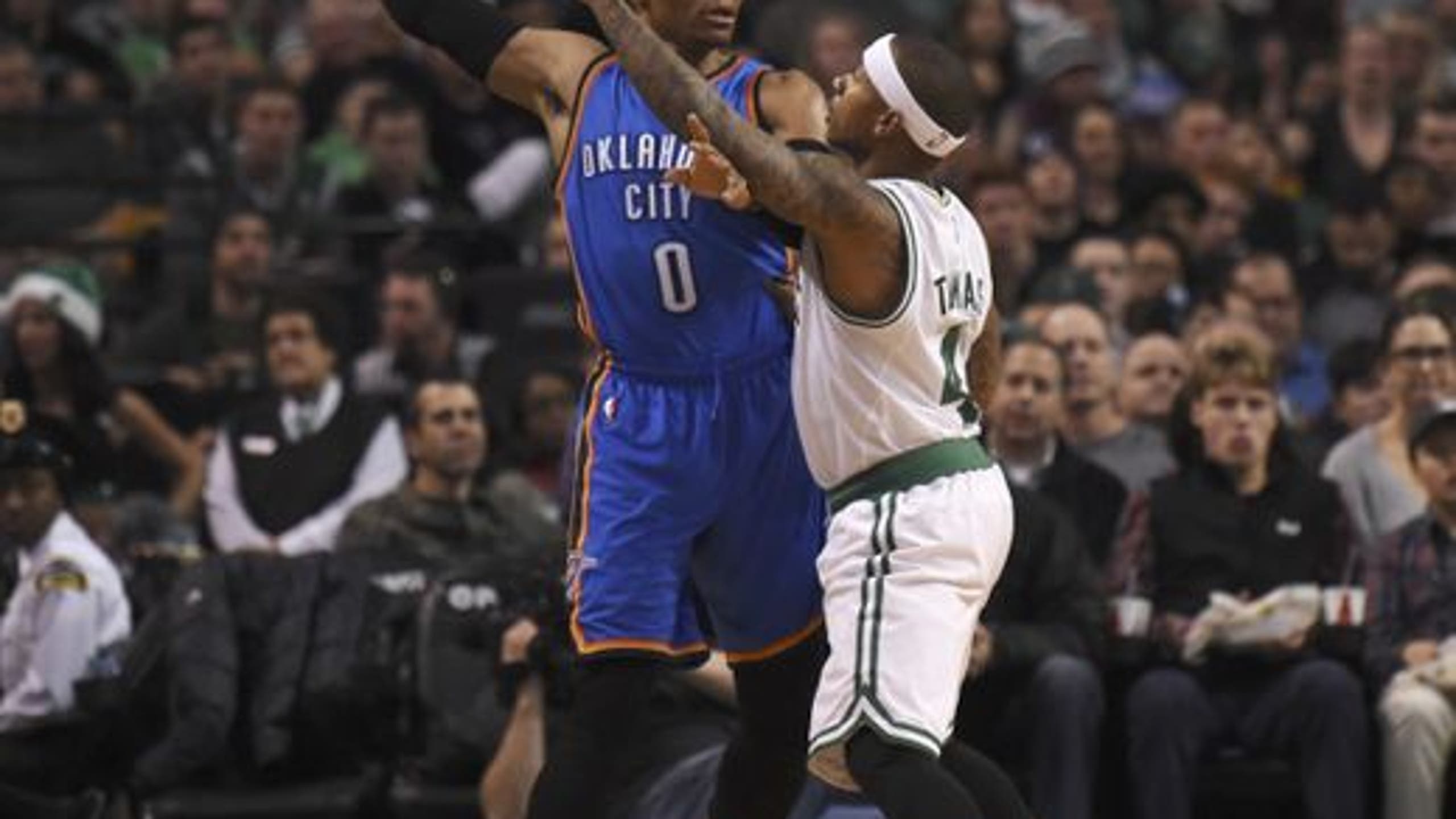 Russell Westbrook wins WC Player of Week honors for third time this season
BY Fansided and Tamberlyn Richardson/FanSided via Thunderous Intentions • December 28, 2016
Russell Westbrook wins Western Conference Player of the Week honors for  NBA games played Monday, Dec. 19 through Christmas Day.
This is the third time this season Russell Westbrook has achieved this honor as he joins LeBron James in that accomplishment.  Other multiple winners include DeMar DeRozan and James Harden who have each won twice this season. Isaiah Thomas was the Eastern Conference's recipient.
As per NBA.com:
Other nominees for the Eastern and Western Conference Players of the Week include Charlotte's Nicolas Batum, Cleveland's Kyrie Irving and LeBron James, Golden State's Kevin Durant, Milwaukee's Giannis Antetokounmpo, New Orleans' Anthony Davis, Sacramento's DeMarcus Cousins and Toronto's Kyle Lowry.
The Thunder point guard previously won for the first week of play and for games played the week of November 28th to December 4, this season.
RELATED  STORY: T.I. Christmas Round Table
Not surprisingly this accomplishment was made all the more significant given Victor Oladipo missed the entire week dealing with his sore wrist.  This past week Westbrook led his Oklahoma City Thunder to a 3-1 record. His per game averages were 41.0 points,  10.0 assists and 9.8 rebounds.
This stat line becomes all the more significant given the elite company Westbrook joined. Specifically, only Wilt Chamberlain and Elgin Baylor have registered 40 points, 10 rebounds and 5 assists in 3 successive games. Westbrook's 31 points and 15 assists Christmas Day tied a record just Tiny Archibald and Oscar Robertson had achieved on the holiday.
RELATED STORY: Analyzing why trading Westbrook may be best for Thunder's future
And, he moved to third on the list of players recording triple-doubles with 40 or more points, in doing so for the sixth time. That accomplishment links him to Oscar Robinson who did it 22 times and Wilt Chamberlain (7) who he'll tied should he do it again.
Stat Lines by Game:
Hosted Atlanta Hawks, December 19:  In the lone loss of the week (108-110) Westbrook produced 46 points, 11 rebounds and 7 assists.
More from Thunderous Intentions
On Road to New Orleans Pelicans, December 21: The 121-110 win over the Pels was punctuated by Westbrook's 42 points, 10 rebounds and 7 assists.
On road at Boston Celtics, December 23: The Thunder won the night 117-112 and it also marked Westbrook's lone triple-double effort of his week. Moreover Russell broke a Celtics record of not allowing that feat in 230 games.  Specifically he posted 45 points, 11 rebounds and 11 assists.
Hosted Minnesota Timberwolves, December 25:   In their third victory of the week the Thunder defeated the Wolves 112-100. As noted above, Westbrook joined the history books for Christmas performances with his 31 points, 7 rebounds and 15 assists.
Get ahead of the game by adding the FanSided app and selecting Thunderous Intentions and be alerted the second our articles are posted.  Visit the app store or link here.
---
---