National Basketball Association
National Basketball Association
Rockets-Kings Preview
Updated
Mar. 4, 2020 12:14 p.m. ET

SACRAMENTO, Calif. -- The Sacramento Kings and Houston Rockets are living an NBA truth about offensive play: Most often, the smallest details --- spacing, movement, flow, pace, protecting the ball --- have the greatest effect.
Right now, the Kings are taking care of the details. The Rockets, not so much.
Where those two trends head in the immediate future will be determined Friday, when they face each other at the Golden 1 Center.
Sacramento is riding consecutive victories for only the second time this season, both built from a rejuvenated offensive attack. The Kings' 116-91 win over the Oklahoma City Thunder on Wednesday marked their best four-quarter output of the season.
The Kings (6-9) also have scored at least 115 points in two of their past three contests, and they've combined for 63 points in the first quarter in two games since coach David Joerger went from starting a big lineup to a smaller one.
"You are seeing some very positive things," he said.
Among them: The Kings totaled 26 assists on 44 made shots against Oklahoma City and 26 on 36 made shots against Toronto. The combined 65 percent ratio of assists-to-baskets was Sacramento's best two-game total this season.
"Even if sometimes it doesn't appear so, we are getting better at the things we're working on," Joerger said. "Sometimes we shoot ourselves in the foot and make some, 'Holy Cow, did I just see that just happen' plays. But I think they are fewer and far between when we're playing well."
Players have pointed to more space on the floor and better familiarity with each other as factors in the turnaround. They also say a better performance on defense has been important, too; the Kings held Toronto below 100 in an overtime win last Sunday and didn't yield Oklahoma City's 100th point until late in the fourth quarter when the game was put away.
"When you have a group of eight guys that all know they are in the rotation, they know whatever combination is out there," Joerger said. "Guys are starting to fit into what we're asking them to do."
The Rockets (9-6) will be asked to be much better at taking care of the ball than they did in a 115-102 home loss to the Raptors on Wednesday. The Rockets committed a season-worst 28 turnovers, 12 of them by perennial MVP candidate James Harden. Toronto capitalized by scoring 33 points off of them.
"If you're not ready to play, and we weren't for whatever reason, it's now up to the next one," coach Mike D'Antonio said. "Just as long as we learn from it."
Harden rarely has two bad games in a row. He's fourth in the NBA in scoring (28.7 points per game), and the leader in assists (12.5). His 29-point, 15-assist night against Toronto gave him at least 25 points and 15 assists in five games this season. Only once before this season had there been a 25-point, 15-assist game for the Rockets, according to the Houston Chronicle.
The contest kicks off a five-game road trip for the Houston, the second one for them this month. Houston won three of five against Eastern Conference teams on that journey, and they are 5-4 away from home this season. All five of the opponents on the trip are from the Western Conference, but only the Golden State Warriors (13-2) were above .500 on Thanksgiving.
"We're still a fairly new team," Harden said. "We've gotta realize we're 15 games in. We've got a long way to go."
---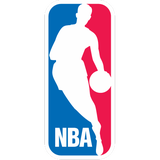 Get more from National Basketball Association
Follow your favorites to get information about games, news and more
---