National Basketball Association
National Basketball Association
Report: NBA players feel let down by Jordan
Published
Nov. 13, 2011 12:00 a.m. ET

Metta World Peace said Michael Jordan did not come through for the players at a critical stage in the NBA labor dispute.
The Lakers star, who changed his name from Ron Artest in September, told TMZ that players feel the hoops legend failed to support them "when we most needed him" during the bitter — and still unresolved — negotiations in New York.
As the majority owner of the loss-making Charlotte Bobcats, Jordan is regarded as one of the strongest advocates against handing the players concessions in the new collective bargaining agreement.
"He's an owner now, so I guess [as] an owner, he's on the other side," World Peace said, while dismissing reports that "all the players are hating on Jordan."
"The players, we didn't say Jordan's name. We were just supporting each other," he said. "And then Jordan came out and said, 'the players need to do this and do that.' But we're the same guys who looked up to Michael Jordan when we were kids, the same guys that wanted to fly like Mike and be like Mike."
World Peace said, even now, Jordan was still respected from across the lockout divide.
"Even though we're guys from different companies, [we] still love Mike, love his sneakers and everything," he added. "Guys just felt like he didn't support us when we most needed him."
Read more . . .
---
---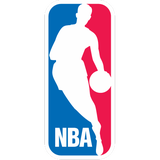 Get more from National Basketball Association
Follow your favorites to get information about games, news and more
---