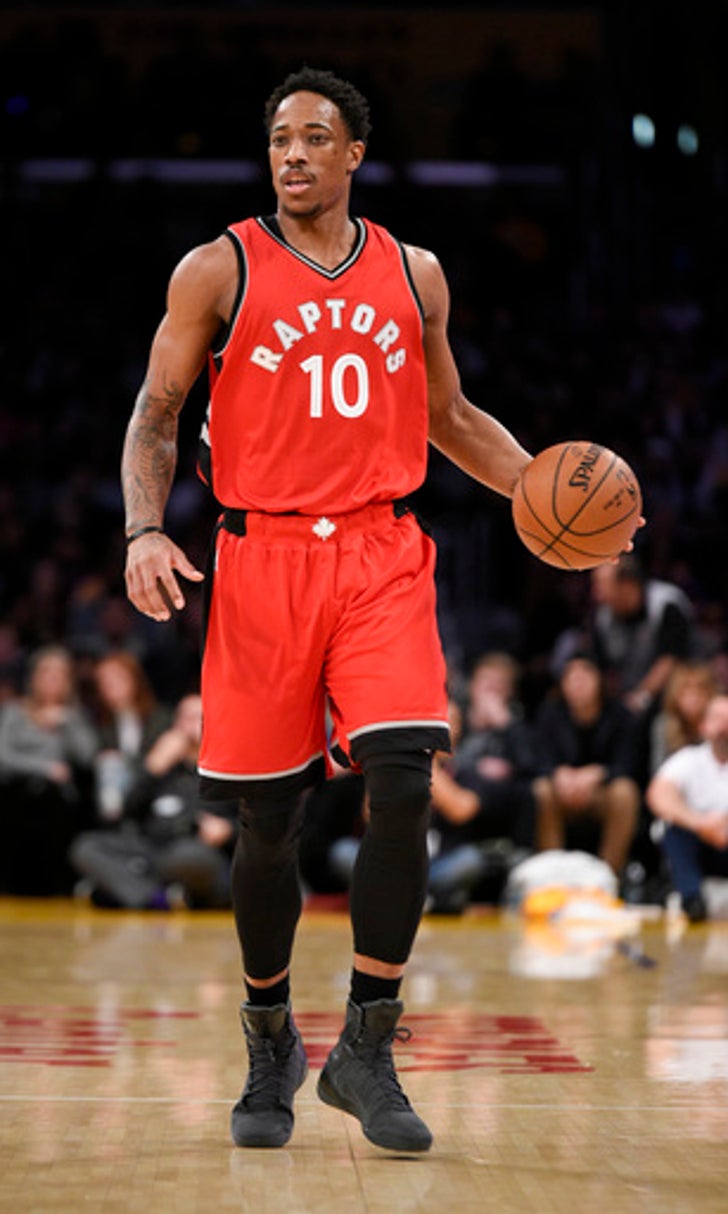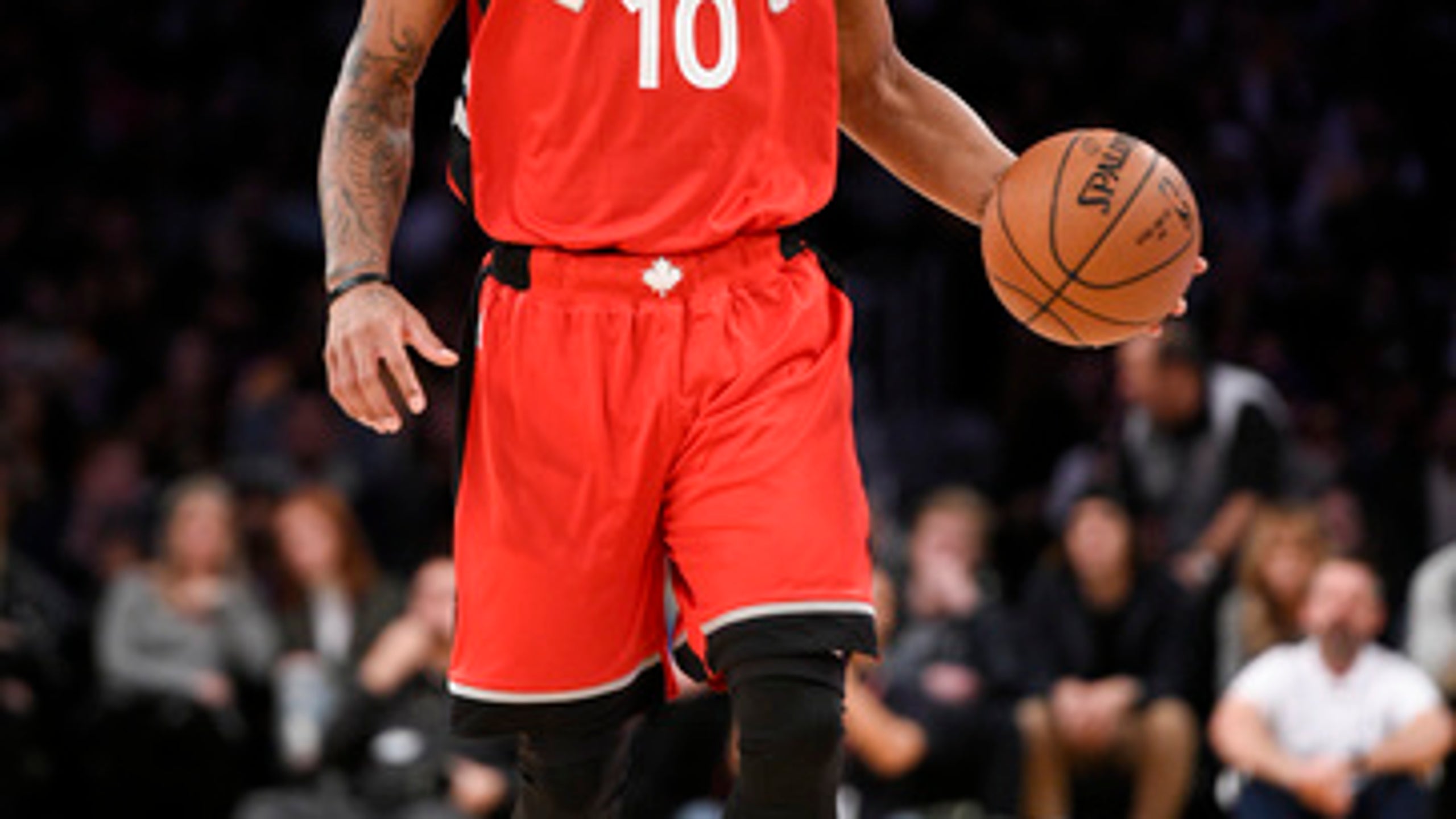 Raptors hand Nets ninth straight loss, 132-113 (Jan 13, 2017)
BY AP • January 13, 2017
TORONTO (AP) Having toyed with the league-worst Brooklyn Nets for the first 36 minutes, the Toronto Raptors finally clicked into gear entering the fourth quarter.
Leading 90-89, they went on a 21-2 run and matched a franchise high with 42 points in the fourth to emerge with a 132-113 victory Friday night.
The Raptors had their biggest offensive output of the season and the most points scored in a non-overtime game in team history.
''We just got aggressive defensively and we just got on a run,'' said DeMar DeRozan, who sat out the entire fourth quarter after scoring 19 points in the third for the bulk of his 28 points.
DeRozan's streak of three straight games with 35 or more points ended, though he emphasized he was ready to come back if needed. However, with Toronto shooting 60.7 percent from the field and fellow All-Star candidate and backcourt mate Kyle Lowry chipping in with 10 of his 20 points over the final 12 minutes, he wasn't needed.
''I play the whole third and I sit out and Kyle takes over the fourth until they put the Batman sign up and I've got to come into the game or something,'' he said.
The victory was Toronto's sixth straight over Brooklyn, which matched Toronto's longest winning streak over the Nets, established between Jan. 28, 2009, and Dec. 17, 2010.
After shooting just 26.7 percent from 3-point range through three quarters, Toronto knocked down 7 of 13 over the final 12 minutes.
''I think we had a unit in there just flying all around the court,'' Lowry said. ''We got out on transition and got some 3s to fall and it ended up a good fourth quarter for us.''
It was much the opposite for Brooklyn, which lost its ninth straight overall and 16th in a row on the road, falling to 1-18 away from Barclays Center this season. Its lone win came at Phoenix on Nov. 12.
Bojan Bogdanovic led the Nets with 23 points, his ninth game with 20 or more points this season, while Brook Lopez added another 20.
With 16 lead changes over the first three quarters, Brooklyn was in this contest, but just couldn't maintain it for the full 48 minutes.
''I loved our first three quarters,'' coach Kenny Atkinson said. ''The third-quarter rebounding was an issue, but I thought we played really good basketball so it's disappointing that we couldn't finish it in the fourth.''
The Nets were outrebounded 49-35 and Toronto had a 56-34 edge in points in the paint. But containing the likes of All-Star candidates such as Lowry and DeRozan, and even Cory Joseph, who shot a perfect 7 of 7 from the field, is easier said than done.
''They all shoot the ball so well in the midrange, they all keep you honest and then they pass the ball out of that situation when you come to help,'' Lopez said.
TIP-INS
Nets: G Isaiah Whitehead (left knee) and G Jeremy Lin (left hamstring) both missed Friday's game. . The Nets remained both winless against their division (0-7) and all Eastern Conference teams (0-13) on the road.
Raptors: F Patrick Patterson (left knee) sat out, with C Lucas Nogueira starting in his place. . The Raptors, division champions the last three seasons, are now 7-0 against Atlantic Division opponents this season. . Friday's game began a four-game stretch against teams under .500.
POINT GUARD BY COMMITTEE
With both Lin and Whitehead out, Nets coach Kenny Atkinson said the team would have to share the ''point guard position by committee.'' In their place, he said that Spencer Dinwiddie, Randy Foye and Sean Kilpatrick would all see some time at the position.
TAKING IT SLOW
While both F Jared Sullinger and G Delon Wright, out all year following surgeries, have been cleared to practice, Raptors coach Dwane Casey says it will be tough for them to return to game fitness, with limited practice time between games. ''It's going to be tough to get both of them back in,'' Casey said. ''Hopefully Delon will go down to the D-League and get some (game action) down there; Sully would have to agree to it to go down there, he can't be forced to go down there.''
UP NEXT
Nets: Host Houston on Sunday, aiming to improve on their 5-10 record against Western Conference teams.
Raptors: Host New York on Sunday, looking for a fourth straight win over the Knicks.
---
---