Rajon Rondo thriving with Kings, but can it translate to wins?
Published
Dec. 2, 2015 8:02 a.m. ET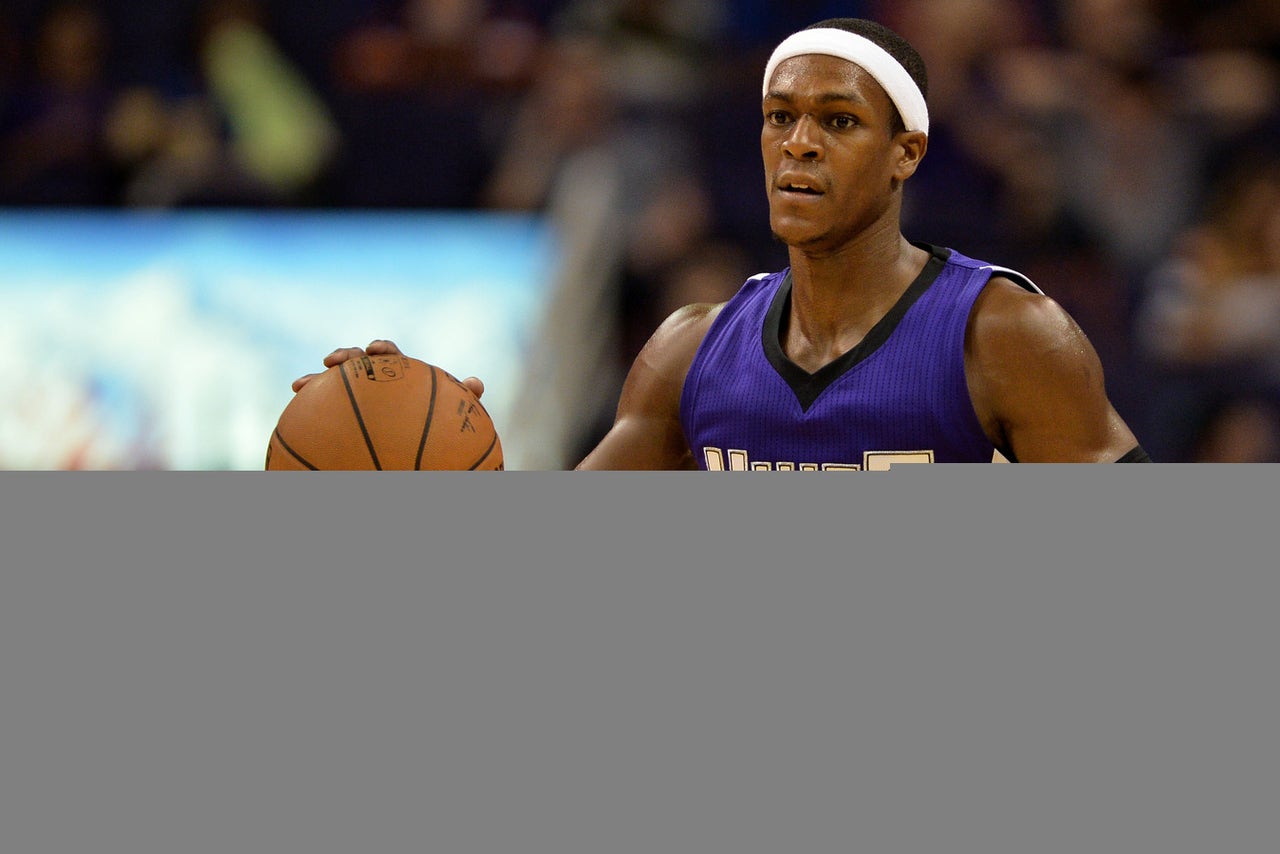 By Darren Hartwell
Like any gardener worth his salt, Rajon Rondo knows plants need the right environment to thrive.
Yes, Rondo has taken up gardening, and the 29-year-old also has experienced some personal growth in his new surroundings.
After four-plus months of underachievement with the Dallas Mavericks, the Sacramento Kings point guard enters Thursday's reunion with the Boston Celtics in Mexico City with some pretty impressive numbers. He's averaging 12.9 points, 7.1 rebounds and an NBA-leading 10.7 assists per contest. He posted a season-high 20 assists last Monday and has racked up 10 or more assists 10 times already. He leads the league with four triple-doubles through just 19 games after tallying just three triple-doubles all last season.
The Mavericks' decision to acquire Rondo from the Boston Celtics via trade last December was, by all accounts, ill-fated: Dallas head coach Rick Carlisle even admitted recently it was a deal the team "should have shied away from."
But that didn't stop the Kings from shelling out $9.5 million in July to sign the mercurial point guard to a one-year deal. So far, that move appears to be paying dividends, as Rondo has been playing inspired basketball that he says was motivated in part by his tumultuous tenure in Dallas.
"I think it made me hungrier," Rondo said Monday night after his Kings beat the Mavs in his first game against his old team, via ESPN.com. "I never started doubting myself. It made me work a little bit harder. I think I worked the hardest I ever worked in the NBA this summer."
Rondo clashed with Carlisle in Dallas but claims Kings head coach George Karl has "given (him) the keys" to Sacramento's offense, allowing the creative, freelancing point guard to work his magic alongside All-Star center DeMarcus Cousins.
That freedom clearly has helped Rondo's game, but is it enough to save the Kings?
Monday's win improved Sacramento to just 7-12, good for 12th in the Western Conference. Cousins already has missed eight games this season due to an achilles injury, and the team doesn't have much depth outside their point guard-center duo: The Kings are 1-7 in games without Cousins.
There's also the question of what's motivating Rondo, who's in a contract year and could cash in big this offseason — likely outside Sacramento — if he keeps playing at a high level. The Kings will need to overachieve to make the playoffs in a talented Western Conference, and if anything goes wrong along the way, we could see the ugly side of Rondo that scared away Boston and Dallas resurface.
At the moment, Rondo's roots appear to be taking hold quite nicely in California's capital. But we've seen the four-time All-Star transform into a bad seed when things don't go his way, and unless general manager Vlade Divac can bring in another marquee player before the NBA trade deadline, Rondo might be starting a new garden somewhere else come next summer.
More from NESN.com:
---
---