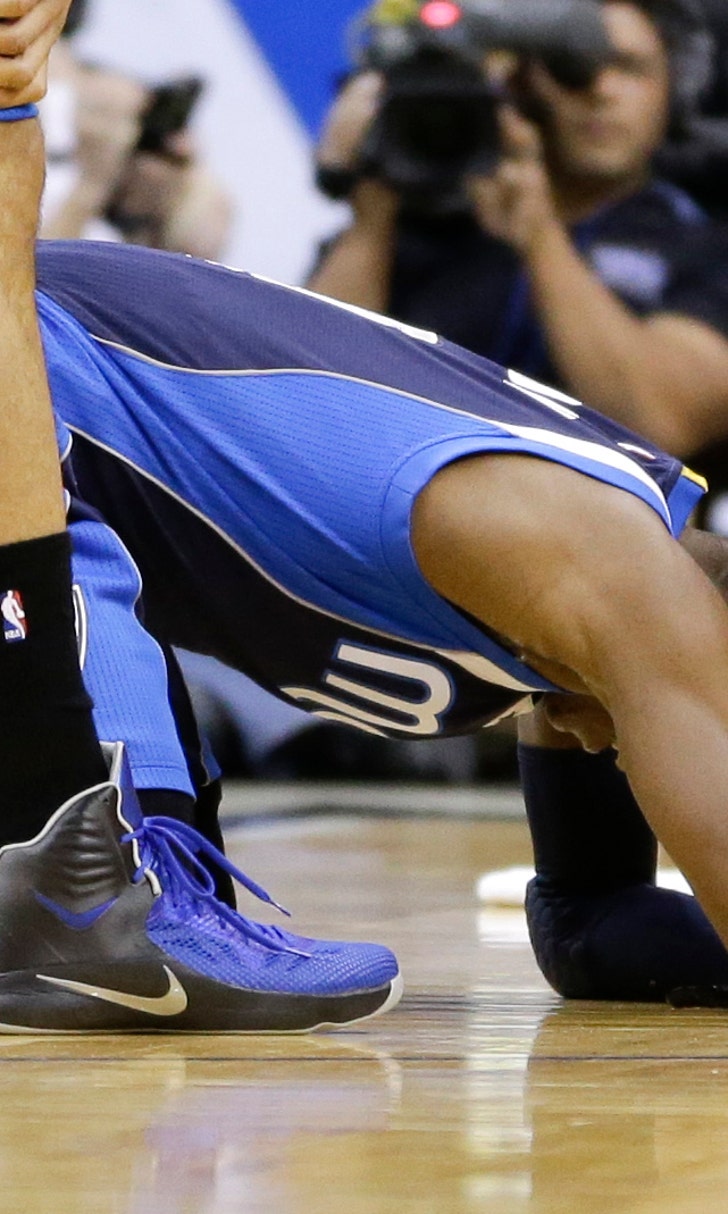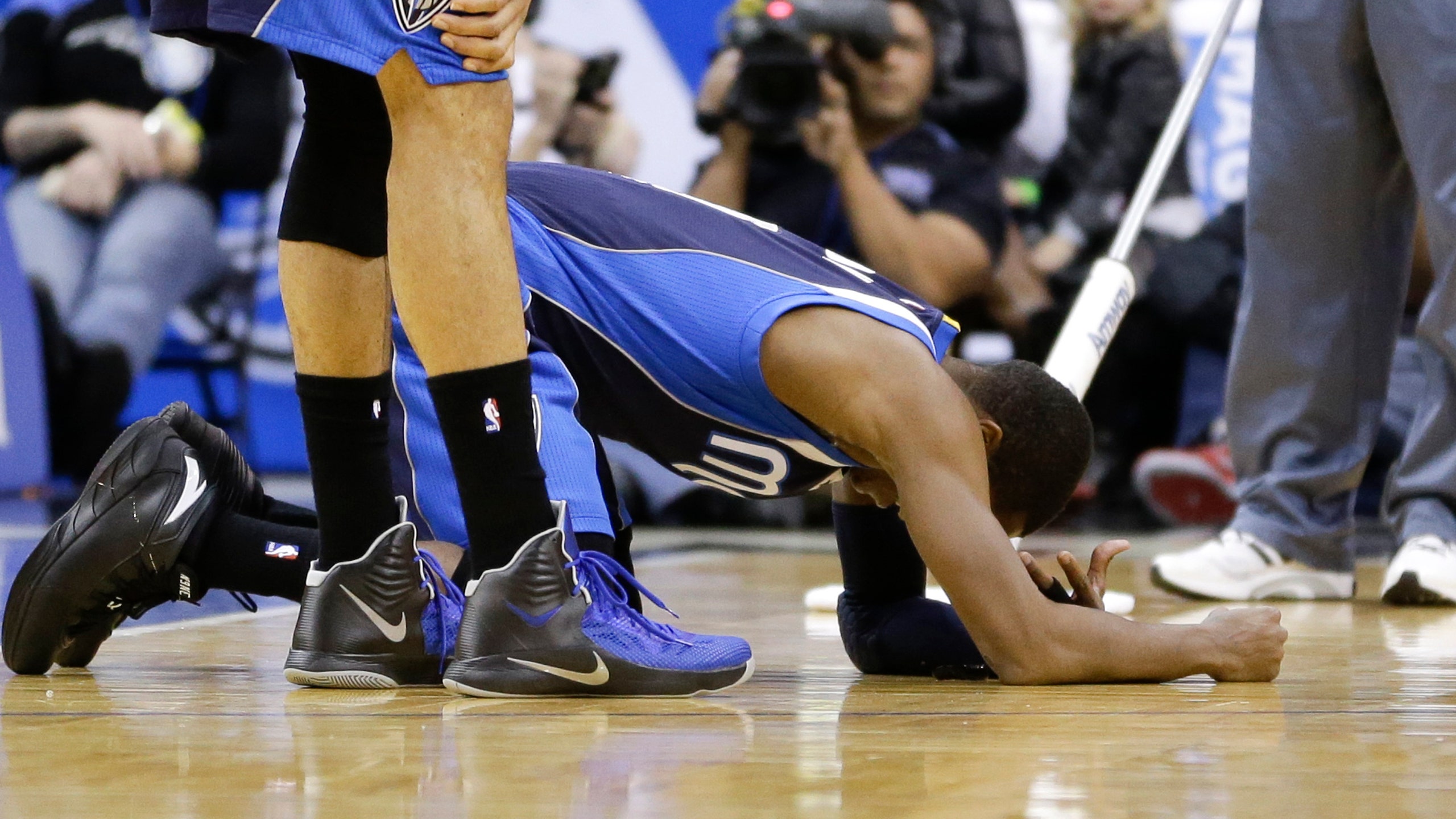 Rajon Rondo out Indefinitely
BY foxsports • February 2, 2015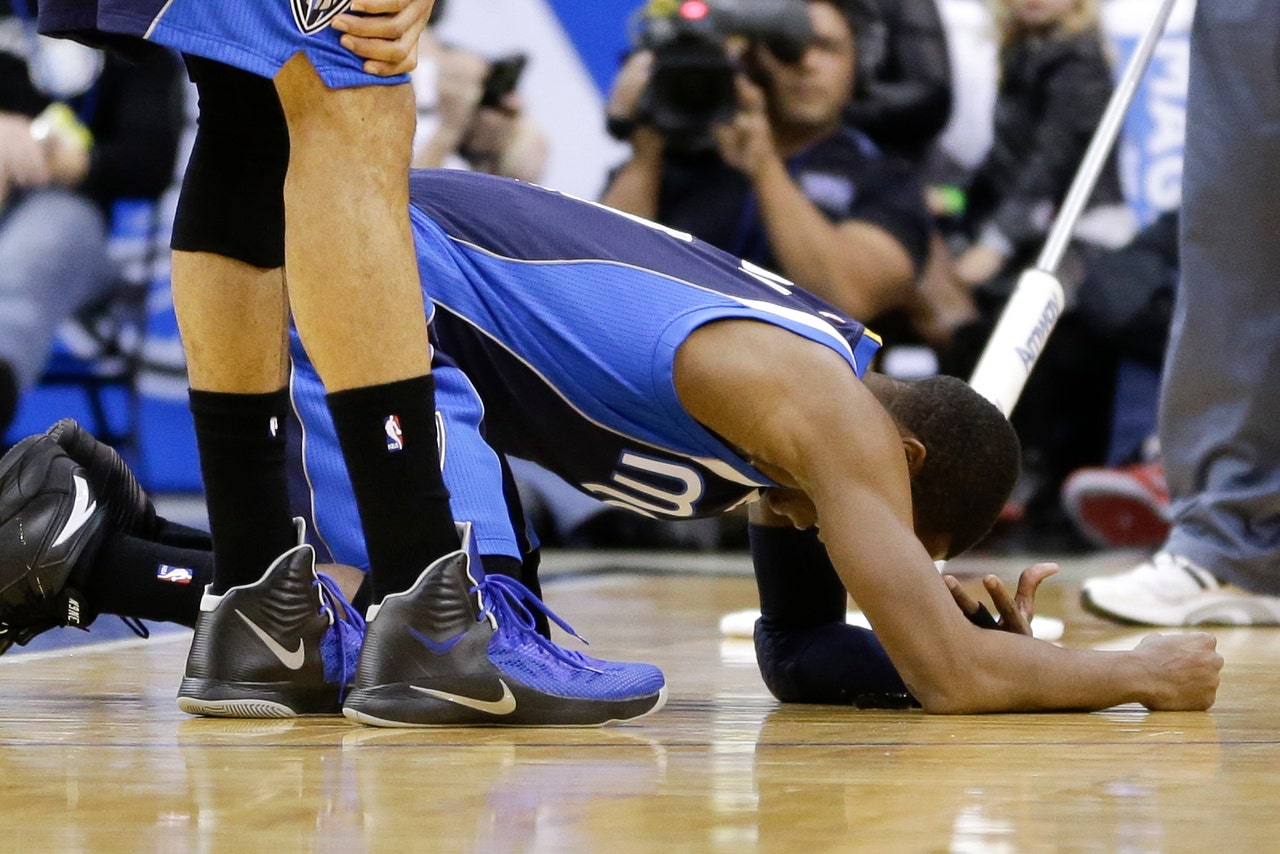 The Dallas Mavericks thinned their roster to acquire Rajon Rondo. Now, they may be without their star point guard for some time.
The Mavs, who traded for Rondo in mid-December, updated their floor general's status after he sustained a facial injury against the Orlando Magic over the weekend.
Mike Fisher of FOX Sports Southwest has more:
Mavericks point guard Rajon Rondo is out for at least this week after sustaining an orbital fracture to his left eye and a nasal fracture, the result of a fluke collision involving teammate Richard Jefferson in Saturday's win at Orlando.

"Things like that happen in basketball," Jefferson said this morning at shootaround. "But you never like to see that collateral damage happen."

The Mavericks' assists leader after being acquired in trade from Boston on Dec. 18, Rondo will miss tonight's home game against Minnesota as well as road games this week against the Golden State Warriors and Sacramento Kings. Rondo's status will updated as more information becomes available to the team, which is continuing with medical testing.
Dallas is 13-9 since pulling off that deal for Rondo, dropping to the No. 6 seed in the competitive-as-ever Western Conference. Even if the Mavs' offense has fallen off over that time period, the defense has been sustainably better from any vantage, whether you're judging statistically or with the ever-controversial eye test. Considering the Mavericks unloaded much of their bench to acquire the four-time All-Star, it's not exactly a blessing that they have to look to the reserves for help during this time.
Dallas isn't exactly devoid of point guard quantity. Devin Harris, J.J. Barea and Raymond Felton all come off the bench. But none of those guys can replace the dynamic Rondo brings, especially on the defensive end of the floor.
Even with Rondo playing for just two minutes in Saturday's game against Orlando before getting inadvertantly kicked in the face by a teammate, Dallas pulled off a relatively easy win with Harris playing 30 minutes and Barea playing 18 in place of the former Celtic. 
---
---