National Basketball Association
National Basketball Association
Q&A: Why can't Toronto keep its stars?
Published
Jul. 21, 2010 1:00 a.m. ET

I'm upset because I think Toronto is a great city (it's extremely multi-cultural and friendly) and every time we get anyone good to play here they end up leaving. Vince Carter, T-Mac, Chris Bosh and even Mo Pete (Morris Peterson). This is just a rant, but maybe you have some input about the situation. Is there just a stigma in the States that Toronto is a bad city? Why do people never want to play here and what does the future hold for us? — Matt Negreanu, Toronto
Having been there dozens of times, I agree that Toronto is a wonderful place. In addition to the attributes you highlight, Toronto is clean, peaceful, easy to traverse and filled with wonderful stores, restaurants and parks, beautiful lakeside scenery and recreational areas, a wide variety of cultural events and even fascinating architecture.
However, for too many cosmopolitan Americans, Toronto is erroneously deemed to be little more than a glorified hick town. Some ultra-patriots may still be hostile to Toronto because it provided refuge for draft resisters during the Vietnam conflict.
But losing Carter, T-Mac, Bosh and Mo Pete was nothing to cry about. The problem was the Raptors' brass believing that those guys were the real deal and could make the team authentic contenders. If the roster were stocked with players who know how (and want) to win, Toronto would be more attractive to the type of performers who would have a more positive impact on the franchise's fortunes.
Recently, since LeBron is no longer being compared to Michael Jordan, I've read some articles comparing LeBron to Magic Johnson. I was wondering if you could do a comparison. — Bryan Suzui
Neither is a particularly good shooter, but LeBron has a slight edge in this department — although Magic did develop a semi-accurate one-hander late in his career. Johnson's lifetime shooting accuracy (52.0%) surpasses James' (47.5%), primarily because the former took fewer and more makeable shots than the latter.
The difference in shots per game is significant — LBJ's 20.8 as opposed to Magic's 13.2. More than any other numbers, these demonstrate the different roles that each played. Magic was a facilitator who made sure the ball got into the hands of Kareem Abdul-Jabbar and James Worthy at the appropriate times and places. Magic only shot when necessary — on fast breaks, when driving lanes were wide open, when his defender sagged too far into the middle. On the other hand, James is unselfish but would still rather shoot than pass.
While LeBron is an accomplished drive-and-dish passer, Magic had infinitely better court vision and could make any kind of pass to perfection. Of course, Johnson was unsurpassed in the entire history of the NBA in making wise decisions and passes on the run. If Magic made his teammates better, LeBron mostly makes them spectators.
Both are wonderful finishers, but because he rarely forced a shot, Magic gets the nod here as well.
Magic was a better rebounder, and although both were average defenders, LeBron has an advantage here. Because Magic demonstrated that he was capable of being a dynamic low-post scorer when Kareem was injured in a key game of the 1980 Finals, he was undoubtedly a more versatile performer.
Also, compare Magic's being named the Finals MVP in 1980, '82 and '87 with LeBron's lackadaisical performances last spring in Games 4 and 5 against the Celtics.
Ultimately what separates these two was Johnson's ferocious will to win and his ability to play his best when a game was on the line. Thus far in his seven-year career, LeBron has yet to consistently raise his game to the same championship level.
I believe that if Kendrick Perkins were healthy, the Celtics would have won Game 7. Your opinion? — Brad Mitchell

That's highly doubtful since Rasheed Wallace did a much better job of guarding Pau Gasol than Perkins could manage. But what if Andrew Bynum also had been healthy? Given that Bynum is a much more integral offensive player than Perkins, and also has better defensive range, having both big guys either inactive or totally ineffective gave the advantage to Boston.

What are the chances the Lakers sign Shaq for the minimum? I think he would be a great fit for the Lakers coming off the bench for Bynum. — Michael Leichter
I heartily agree that Shaq's presence would be an enormous benefit for the Lakers. He knows the triangle, agrees with its concepts and is a can't-miss target for the low-post entry passes that trigger more varied options than passes into Bynum or Gasol can. Plus, although he's slower off his feet and side to side than ever before, Shaq's sheer mass could be useful defensively against pivotmen like Yao Ming, Dwight Howard, Al Jefferson, Tim Duncan and Carlos Boozer.
But it's hard to imagine Shaq ever re-upping with the Lakers. Even though doing so would provide his best chance for another ring, the personal differences he's had with Kobe are beyond being peacefully reconciled. Also, Shaq's ego is too gargantuan for him to willingly accept playing a subservient role, and the most minutes he'd be given would probably be about 20 per game.
But, then again, Shaq is always full of surprises.
I read your recent column proposing that the failure of the Miami super team would be beneficial to the NBA and I beg to disagree. Why didn't we hear similar thoughts from you when Garnett and Ray Allen joined the Celtics? How about Pau Gasol to the Lakers? Isn't your view of the Heat a bit unfair considering that those two powerhouse franchises started it all? — Ian Villarante, Quezon City, Philippines
Here's the difference that makes all the difference: Garnett and Allen came to the Celtics in trades. That's also how Gasol arrived in L.A.
But LeBron, Bosh and Wade obviously cooked up their union (to a team to be determined later) in 2008. Theirs was a willful decision to form a hoped-for monopoly.
When KG, Allen and Gasol changed uniforms, they did so with the agreement of the team they had been playing for. The respective deals were believed to be mutually beneficial for all teams involved.
I find it fascinating that the day after he signed with Miami, LeBron had the gall to say "It's all about family." And it was reported that he actually told a friend that the primary reason why he left Cleveland was that his teammates there didn't play hard enough in the playoffs. But LeBron's ludicrous comments are beside the point.
Of course, James, Wade and Bosh had every right as unrestricted free agents to play wherever they desired, but the selfish, arrogant and delusional mind-sets that characterized the moves of Bosh and (especially) LBJ are worthy of disdain.
HI Charley! What do you think about the possibility of Iverson joining the Lakers for another title run? With their limited backcourt, would Iverson's scoring punch (if he could return something like his former self) be a welcome addition to the Lakers' bench? — Cody, Calgary, AB
Not a chance that this could ever happen. Even in his prime — especially in his prime! — Iverson took too many ill-advised shots and didn't even make enough of the good shots he launched. Moreover, Iverson lacks the discipline to sacrifice his numbers to the demands of the triangle offense. Plus he disdains practice (where most games are truly won and lost), is totally defenseless and can't play without the ball in his hands.
Perhaps A.I. is better suited to play in the same backcourt (in Timbuktu? Far-Outer Mongolia?) as Stephon Marbury.
If you have a question or comment for Charley Rosen, please email charleyrosen@gmail.com and he may respond in a future column.
---
---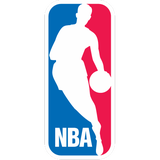 Get more from National Basketball Association
Follow your favorites to get information about games, news and more
---