Memphis Grizzlies
Memphis Grizzlies
Pistons-Grizzlies Preview
Updated
Mar. 4, 2020 9:46 p.m. ET

In between home dates against the two best teams in basketball, it would seem easy for the Detroit Pistons to not be entirely focused on a trip to Memphis.
Considering what happened when they saw the Grizzlies last month, it'd be shocking if they weren't.
Losing on a halfcourt shot should have the Pistons eager for some payback Thursday night as they try to beat the Grizzlies for just the second time in the last 13 meetings.
Detroit (21-17) won three straight heading into a week that's bookended by visits from San Antonio and Golden State, but it couldn't hang with the NBA's hottest team Tuesday. Trailing by nine at halftime, the Pistons never got closer than six in the second half of a 109-99 loss to the Spurs.
"What I said to them after the game, you're going to have to play a full game against a team like that," coach Stan Van Gundy said. "I thought we played about 24 minutes tonight. ... That's not going to be enough against a team like that."
The final two minutes did the Pistons in when Memphis (21-19) visited The Palace on Dec. 9, though missing their last five shots after going up 92-87 with 1:48 left shouldn't have mattered. But thanks to Matt Barnes' halfcourt heave with 1.1 seconds left, Detroit was left with a stunning 93-92 loss that Reggie Jackson called his team's toughest of the season.
Considering the Pistons allowed 13 offensive rebounds in the second half that led to 14 second-chance points, Van Gundy wasn't letting the loss boil down to Barnes' prayer being answered.
"The last shot, that one you can handle," he said. I mean, what are you going to do? ... But when you give up nine offensive rebounds in the fourth quarter and you don't execute down the stretch ... then those things are going to happen to you. You don't give yourself a chance to win so, it's not just that shot. We didn't do our job down the stretch."
It's unclear if Barnes will even be available to face the Pistons this time. He missed Tuesday's 107-91 loss to Houston with a right thumb contusion and Mike Conley sat out a fourth straight game with a sore left Achilles.
Unlike in Detroit last month, it was offensive rebounding that hurt the Grizzlies on Tuesday. The Rockets had 18 that led to 28 second-chance points, the most Memphis has allowed since April 8, 2011.
"It seemed like every time they got an offensive rebound it was a 3-pointer and not just a putback," coach Dave Joerger said.
Zach Randolph had seven of Memphis' 16 offensive boards in Detroit and finished with 21 points and 16 rebounds in one of his final games as a starter. He's thrived off the bench lately, having put up at least 24 points in each of the Grizzlies' three wins in their past five games.
Memphis is 13-5 when Randolph scores at least 14.
Randolph has averaged 18.5 points and 12.8 rebounds while playing in 10 games during Memphis' 11-1 stretch in this series.
While Randolph is coming off the bench and Barnes and Conley are in question, another starter's status is uncertain after Tuesday's game. Jeff Green didn't play in the second half after logging 15 minutes in the first.
"That's my decision for various reasons, but I'm not going to go into it,'' Joerger said. ''It wasn't a disciplinary thing at all.''
Green, who has started the last 30 games, is shooting 25 percent in January.
---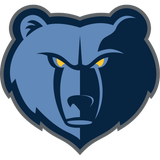 Get more from Memphis Grizzlies
Follow your favorites to get information about games, news and more
---