National Basketball Association
National Basketball Association
Pistons 116, Nets 109
Published
Apr. 7, 2011 4:30 a.m. ET

Rodney Stuckey is the latest Detroit Piston to come back from a benching with a hop in his step.
Stuckey had 22 points and 10 assists and made several big plays during the fourth quarter to help the Pistons pull away for a 116-109 victory over the New Jersey Nets on Wednesday night.
Stuckey hadn't played in the previous two games, but he says he and coach John Kuester resolved their differences.
''I'm still a young player,'' the 24-year-old Stuckey said. ''I'm really passionate about this game. I let my emotions get in the way, I got punished, and it's over.''
Richard Hamilton, another Piston who has clashed with Kuester this season, scored 25 points with nine assists. Greg Monroe added 20 points and 10 rebounds for Detroit.
Brook Lopez scored a career-high 39 points for New Jersey, which was without star Deron Williams. The point guard was out with an injured right wrist. Lopez nearly made up for his absence, but the Nets settled for outside shots against Detroit's zone defense late in the game.
''It just slipped away for us. We lost that game by not getting the ball back inside,'' New Jersey coach Avery Johnson said. ''We had ways to get it back to him, but we just didn't execute.''
The Pistons led 89-88 after three quarters, but Lopez scored seven of New Jersey's first nine points of the fourth to give the Nets a 97-95 lead. He didn't score again after that, and the Pistons went on a decisive 15-5 run.
That stretch began somewhat ominously for Detroit. After Stuckey scored to tie the game at 97, Lopez drew a foul against a double team by the Pistons, and Chris Wilcox was immediately called for a technical foul. Wilcox fouled out during the sequence, which came with 9:07 remaining, but after that, Detroit finally stopped allowing Lopez to catch the ball in position to score near the basket.
''Coach had us switch to a zone. We were having trouble with Lopez and it worked,'' Monroe said. ''It gave us an opportunity to make a little run and get a little distance down the stretch to win the game.''
Ben Gordon made a breakaway layup to put the Pistons ahead 99-98, and Austin Daye added a three-point play on a putback.
Dan Gadzuric made a free throw at the other end for the Nets, but Stuckey scored again to push the lead to five. After a 3-pointer by New Jersey's Jordan Farmar, Stuckey made four free throws and a shot from near the top of the key to make it 110-102.
The Pistons won their 27th game of the season, matching last season's unimpressive total. It's been a rocky season for Detroit, and Stuckey is hardly the only player to be benched. Tracy McGrady was earlier in the season, and Hamilton was out for an extended stretch before mending fences with Kuester.
Hamilton scored 13 points in the third quarter against the Nets.
''He's been playing so hard, and it's amazing what you can accomplish when your heart's in the right place,'' Kuester said.
Stuckey didn't start, but he played the entire second half and scored 14 points in the fourth quarter.
''He said, 'I'll go the whole half for you,''' Kuester said. ''He was very engaged during the game and did a great job.''
Williams had 21 assists and made a jumper in the final seconds to help New Jersey beat Minnesota 107-105 Tuesday night, but he said after that game he was planning to see a hand and wrist specialist. It's not clear if he'll play again this season.
The team lists his injury as a strained tendon.
The Nets were also without guard Anthony Morrow, who was out with tendinitis in his left knee, and forward Kris Humphries, who had a sprained right ankle and bruised heel.
''Guys played hard tonight,'' Farmar said. ''We don't have a lot of games left and playoffs are out of the question, but guys are still coming out here and competing and playing down to the wire.''
Notes: Stuckey entered with 3:58 remaining in the first quarter. ... The Nets used their 23rd different starting lineup of the season. The Pistons have used 22. ... The Pistons made buzzer-beating shots at the end of the second and third quarters - the first a dunk by Monroe and the second a 3-pointer by Daye. New Jersey's Ben Uzoh dunked at the buzzer to end the fourth quarter. ... Detroit's Ben Wallace was out with a sore right knee.
---
---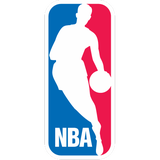 Get more from National Basketball Association
Follow your favorites to get information about games, news and more
---