National Basketball Association
National Basketball Association
Pistons 103, Celtics 88
Published
Jan. 21, 2013 4:41 a.m. ET

Lawrence Frank made it clear before the game that his Detroit Pistons couldn't afford to lean on any built-in excuses after returning from overseas.
Jet lag, a break in routine and a tough Boston opponent? Frank's team overcame all of it.
''We bent, and we didn't break,'' the Detroit coach said.
Rookie Andre Drummond had 16 points and seven rebounds, and the Pistons routed the Celtics 103-88 on Sunday night after returning from Europe. Detroit lost to the New York Knicks in London on Thursday, but didn't look particularly weary in its first game back. The Pistons blew an 18-point second-quarter lead before pulling away again in the second half.
Boston never led.
''We are playing awful and I am clearly not doing my job for this team and I am serious,'' Celtics coach Doc Rivers said. ''I am not trying to take a bullet for the team and I told them that. I said we have to find something where all 12 guys play the same way.''
Boston has lost three straight to drop to 20-20 on the season.
Drummond went 5 of 6 from the field, repeatedly slipping free for dunks. He also made 6 of 8 free throws after entering the game shooting 39 percent from the line. That foiled Boston's short-lived strategy of fouling to put him on the line.
''I was really proud of Andre, the way he responded when they resort to hack-a-Drummond,'' Frank said. ''You know you're in the league when they do that.''
Kevin Garnett scored 16 points for Boston, and Rajon Rondo had eight points, 15 assists, nine rebounds and nine turnovers.
The Celtics wiped out an 18-point second-quarter deficit before the first half even ended, but Detroit led 52-48 after scoring the last four points before the break. It was a one-point game in the third before Brandon Knight and Tayshaun Prince made 3-pointers for the Pistons to make it 61-54.
Detroit led 70-58 before an 8-0 run by Boston. Drummond snapped that with a one-handed dunk on an alley-oop from fellow big man Greg Monroe. It was 81-71 after three.
Drummond's dunk on an alley-oop from Will Bynum made it 89-73.
''I just always move myself into the right areas,'' Drummond said. ''Try to get behind the defense. For the most part, we all click as a team.''
Monroe, Knight and Bynum scored 15 points apiece for Detroit. Courtney Lee had 16 for Boston, and Jeff Green added 15.
Celtics guard Avery Bradley was back after missing a game with a rib injury, but he scored only six points.
''I had double pads on just in case I got hit while I was in the game,'' Bradley said. ''I just have to fight through it.''
The Pistons arrived back from overseas around midday Friday.
''If we're going to search for excuses, they'll always be there,'' Frank said before Sunday's game.
But Detroit looked fine from the start. The Pistons scored the game's first seven points and then went on a 9-0 run at the beginning of the second quarter to take a 36-18 lead.
''Just getting back in the gym after getting back from London and getting that jet lag out of there and get some shots up - we got some great workouts in,'' Knight said.
Boston responded after falling behind by 18, scoring the game's next 10 points, including a steal and dunk by Paul Pierce and two 3-pointers by Lee. Twice, the Pistons turned the ball over near their own free throw line after defensive rebounds, leading to easy baskets for the Celtics.
Boston finally tied it at 48.
NOTES: The Celtics have lost four straight to Detroit. ... The Pistons had 21 turnovers and Boston had 18. ... Monroe, Knight, Bynum and Kyle Singler had five assists apiece for Detroit.
---
---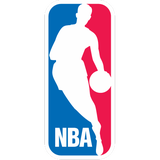 Get more from National Basketball Association
Follow your favorites to get information about games, news and more
---