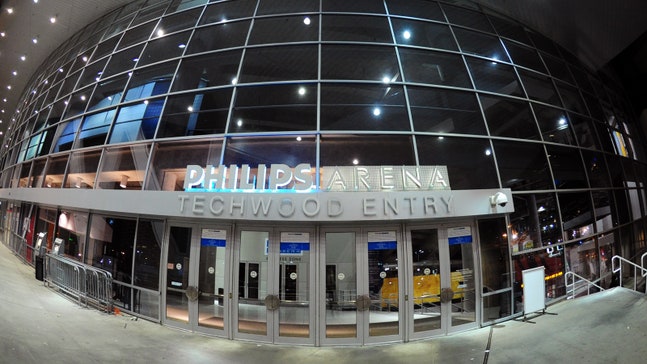 'Philips Arena' misspelled on popular Atlanta highway for over a year
Published
Mar. 14, 2016 4:40 p.m. EDT

We know Atlanta fans don't have the best track record for showing up on time or at all for the Hawks home games, but we didn't know how oblivious they were to the proper spelling of the arena their home team plays in.
According to the AJC, Philips Arena has been misspelled "Phillips" (see the extra "l") on signage on Atlanta's northbound Downtown Connector and no one said or did anything for a little over a year until the AJC brought it up.
"Thank you for bringing this to our attention," GDOT spokeswoman Annalysce Baker said in an emailed statement to the AJC. "We will have this fixed soon."
"Our crews will look at the sign tomorrow. After they determine how to fix [it] then they will tell me know how long it may take."
Now, in Atlanta's defense, it's a pretty easy mix up to make. But these guys are repeat offenders.
This same GDOT also spelled Aquarium, one of Atlanta's biggest attractions, "Aquairium" and left out the second "n" in "Gwinnett" on a Georgia Gwinnett College sign in 2014.
The connector, I-75/85, is undoubtedly one of Atlanta's busiest highways as it flows through the heart of the city. So plenty of people could have caught the misspelling of the name of the arena where the city's most successful sports team plays, but didn't -- or just didn't care. 
---
---