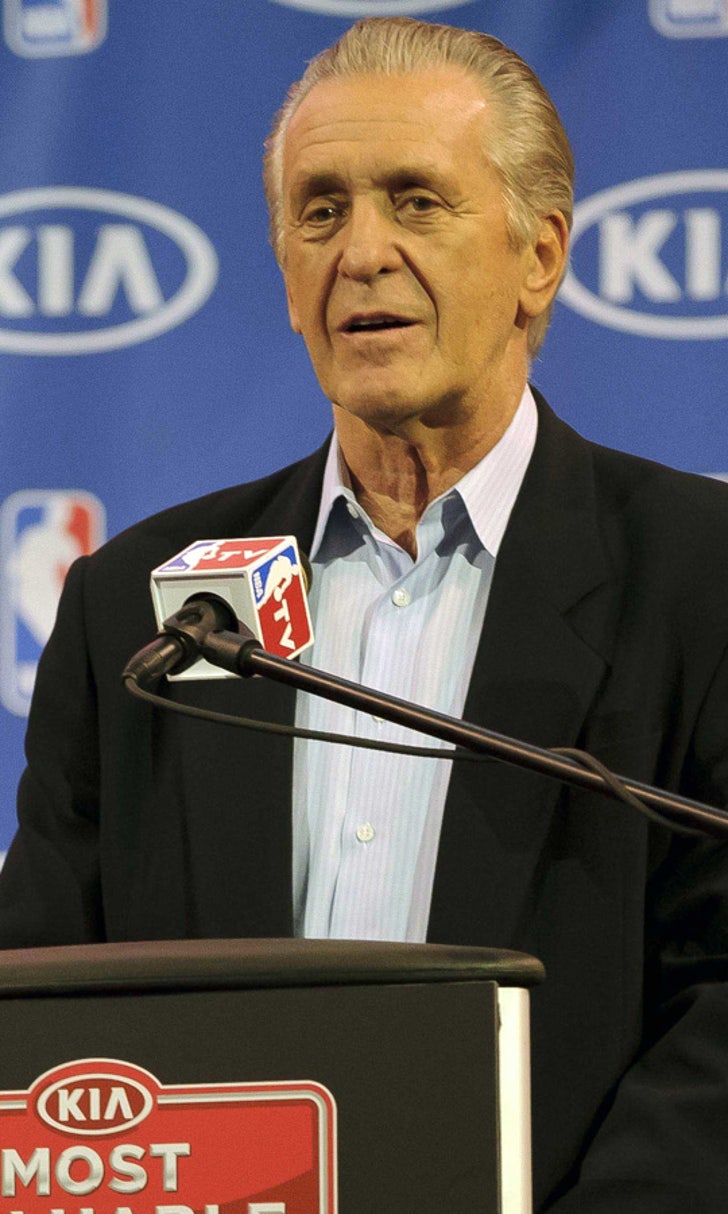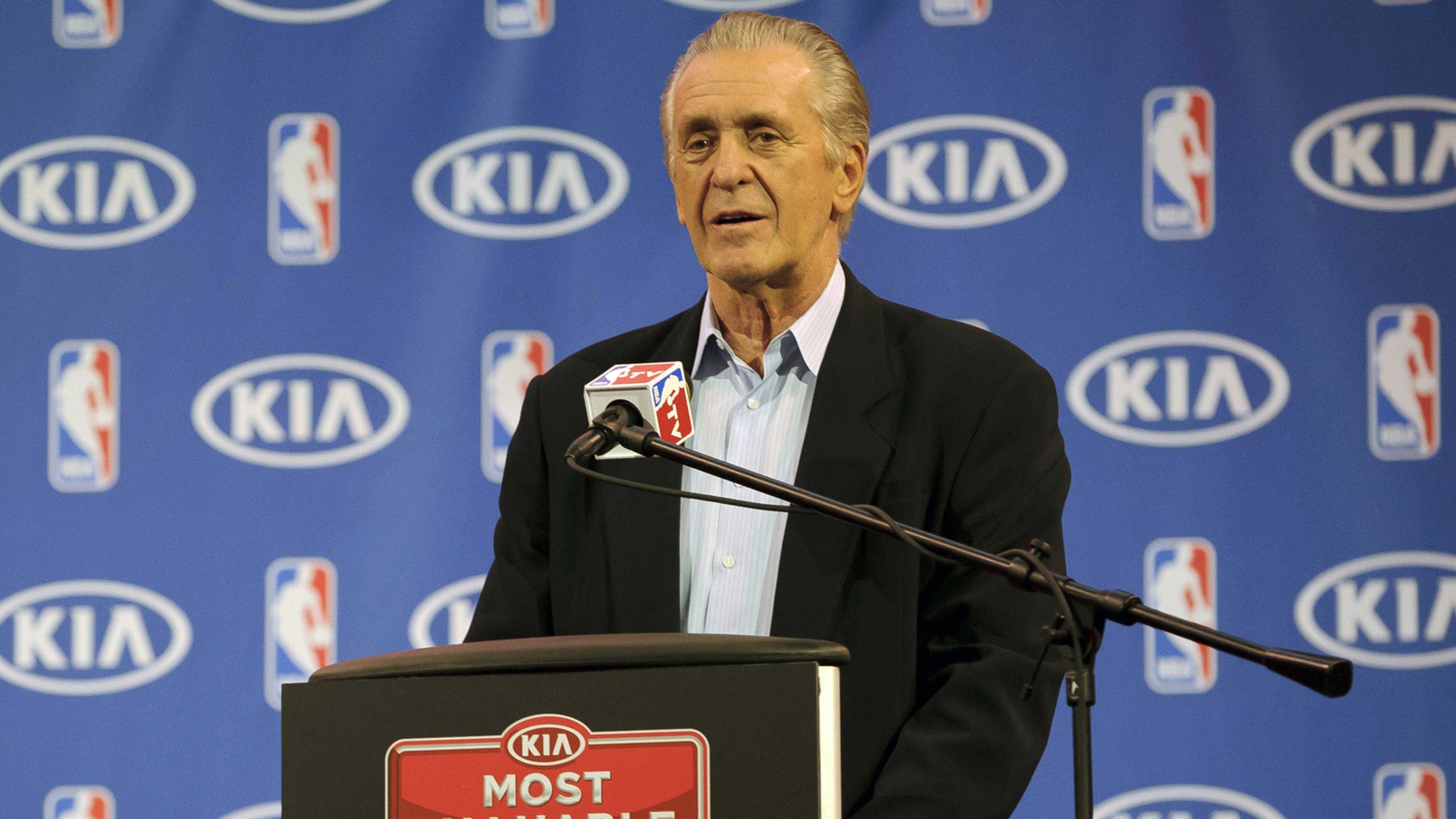 Pat Riley denies report that LeBron tried to get his Heat coach fired
BY Brett Pollakoff • January 29, 2016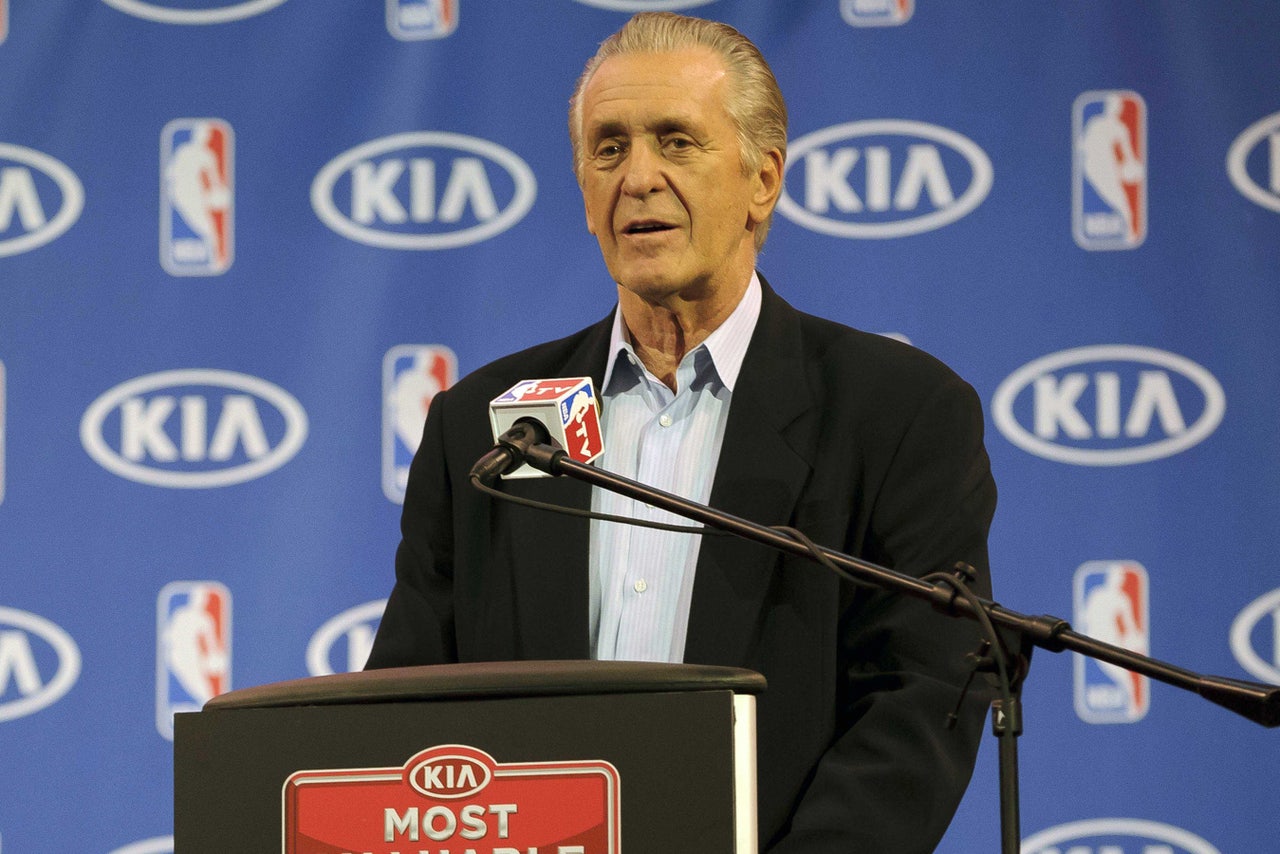 When the Cavaliers fired David Blatt midway through his second season in Cleveland, it was immediately assumed that LeBron James had something to do with it. While general manager David Griffin made the convincing case that the decision was his alone, the reality is that if James wanted Blatt to be his head coach, he'd probably still have the job. 
But that's a far cry from demanding that a change needs to be made, and in the wake of all of this, a minority owner for the Miami Heat suggested that LeBron tried to get Erik Spoelstra fired during his days in Miami, before quickly backtracking on those remarks once James began to shoot them down.
In an attempt to firmly put an end to all of this, Miami Heat president Pat Riley confirmed that something like this never took place.
"Nothing like that ever transpired, nothing," Riley said, via the South Florida Sun Sentinel. "LeBron, unfairly to him, had to deal with [the reports]. ... It's somebody who has low power that ran his mouth."
Riley, of course, didn't have to address this at all. But doing so was a shrewd move on his part, for one very important reason. 
If LeBron were ever to leave the Cavaliers again in free agency, going back to Miami -- a familiar organization with a coach he's won championships with -- might be one of the teams near the top of his list. Riley knows it's unlikely to happen, and that the mere possibility of James choosing to leave Cleveland at some point is extremely slim.
But Riley made it clear that he has his former player's back, just in case. 
---
---