National Basketball Association
National Basketball Association
Pacers-Mavericks Preview
Updated
Mar. 4, 2020 9:46 p.m. ET

A four-day break this late in the season is fairly unusual. At least two Indiana Pacers were happy about it, though their teammates might not have been.
Newcomer Ty Lawson could be healed enough to play, and C.J. Miles might finally return as the Pacers look to reclaim the positive vibes from an impressive victory by dealing the Dallas Mavericks another crushing blow Saturday night.
Monta Ellis wants to be a major part of doing that, playing his first game in Dallas since the Mavericks chose not to re-sign him after last season even though he was their top scorer. Ellis appeared motivated when the Mavs played in Indiana on Dec. 16, scoring 13 of his 19 points in a game-changing third quarter of the Pacers' 107-81 win.
"It was nothing personal, but Dallas was talking in the second half, a little. It probably got me going,'' Ellis said at the time.
The loss was the Mavericks' worst in the history of this series and most lopsided of the season to a team other than San Antonio.
It was the Spurs against whom Indiana received a big confidence boost Monday, halting their eight-game winning streak with a 99-91 victory behind Ellis' 26 points. The Pacers (34-30) haven't played since knocking off the league's second-best team.
"For me it's a blessing, for the rest of the guys it's a curse when they've been playing and you got four days off all of a sudden," said Miles, who should be ready to go after missing nine games with a calf injury.
"It was a blessing to be able to have the practice days and to be able to have the time in between to get ready."
Lawson feels similarly.
The veteran point guard made his Pacers debut against San Antonio but sprained his left foot. Lawson is hoping to play, though, after the lengthy break provided extra time to recover and get acclimated to Frank Vogel's offense, similar to the one he ran with Denver for six seasons.
"It's exactly the same," Lawson said. "They're saying the plays, they have different names for the plays, but it's basically the same action."
He'll come off the bench along with Miles, who is intrigued by the prospect of playing alongside a speedy point man like Lawson.
"That second unit, we really wanna try to run anyway. I mean, that's 'beep beep' over there," said Miles, a Dallas native who has averaged 24.0 points in his last two games against the Mavs.
Whereas Lawson and Miles provide Indiana extra perimeter production, the Mavericks likely need more. The struggles of Wesley Matthews, Deron Williams and Raymond Felton have played a role in Dallas (33-32) being at risk of falling to .500 for the first time since mid-November.
"I think there's some anger that's got to manifest the right way on Saturday," coach Rick Carlisle told the team's official website.
The Mavericks are trying to avoid their longest losing streak since December 2012, having dropped four in a row.
That skid has seen Matthews average 7.0 points on 9-of-37 shooting after scoring 17.8 per game as Dallas won four of five. Felton has shot 8 for 28 during the four-game skid, and he's 1 for 21 on 3-point tries since the All-Star break.
Williams has averaged 8.5 points on 5-of-20 shooting in the last two games, beginning a stretch of nine straight against teams with winning records.
"The biggest thing for us right now is just for us to stay positive, stick with one another, keep believing in one another and stay confident," forward Chandler Parsons said. "You know, we're too good of a team and we've worked too hard to be having struggles like this."
---
---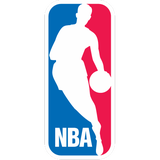 Get more from National Basketball Association
Follow your favorites to get information about games, news and more
---