National Basketball Association
National Basketball Association
Nuggets, Wizards look to rebound from disappointing outings
Updated
Mar. 4, 2020 11:58 p.m. ET

WASHINGTON -- Neither the Denver Nuggets nor Washington Wizards will enter Thursday's first head-to-head matchup feeling upbeat.
The Nuggets (8-14) lost 116-111 Wednesday night on the road to a five-win Brooklyn Nets. At least Denver can take pride in rallying from a 29-point deficit as they outscored Brooklyn 48-24 over the final 17:56. Despite that late effort and closing within 111-109 with 16.9 seconds, the Nuggets lost for the fourth time in five games.
"I told our team at halftime that Brooklyn was on pace for 84 points in the paint, which just shows signs of no resistance, no fight," Denver coach Mike Malone said. "But I tell you, I am proud of our guys, getting down by 29 points and cutting it to three or four, whatever it was late. We got a couple of good shots that just didn't go down for us but we didn't roll over. Twenty-nine points didn't become 50 and I'm happy about that."
There was anything but happiness for the Wizards (7-13) following Tuesday's 124-116 loss to the Orlando Magic. John Wall scored a career-high 52 points, but had little help most of the game. The real issues for Washington, which has lost three of four, came defensively. The Magic set a season high for points in the win.
"Not even just defensive effort, just playing hard," Wall said. "Our job is to wake up and just play hard. Before you made it to the NBA or got a college scholarship, you played hard to get where you wanted to get to. To still be talking about playing hard. ... That's the easiest thing. Shouldn't have to do with any contracts or any money. Just come in and play basketball."
Asked why that isn't happening, Wall said, "I don't know. If I had the answers we wouldn't be in this situation right now."
Orlando shot 51.8 percent overall from the field, 12 of 26 from beyond the arc and led by as many as 20 points.
"We have to be able to sustain a sense of urgency possession by possession," Brooks continued. "It was spotty at best. Until we do that, we're going to put ourselves in a bad position."
Wilson Chandler led the Nuggets with 27 points against the Nets. He also led the comeback, which began soon after Malone was ejected for arguing a foul with an official as Denver trailed by 21 points midway through the third quarter.
"When he got ejected, that was the plan, to try to get something going," Chandler said. "We were down. There was nothing happening and I think that kind of lit a fire under us."
Led by Chandler, the Nuggets' bench scored 70 points against the Nets, which is three less than the 73 the Magic's second unit scored against Wizards.
Denver averaged 116.5 points during a two-game sweep over Washington last season.
---
---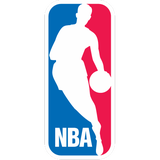 Get more from National Basketball Association
Follow your favorites to get information about games, news and more
---