National Basketball Association
National Basketball Association
Nuggets run their winning streak to six
Published
Apr. 3, 2011 1:00 a.m. ET

The day started out badly for the Los Angeles Lakers when the microphone didn't work for the National Anthem singer – and he sang it anyway with the heckling crowd drowning him out.
Things got progressively worse after the two-time defending NBA champions realized the Denver Nuggets were not going to go away quietly.
Danilo Gallinari scored 22 points, Kenyon Martin scored six of his 18 in the final 3:24, and the stubborn Nuggets hung on for a 95-90 victory Sunday that extended their winning streak to six games.
''We just didn't get the game under control, especially in the fourth quarter,'' Lakers center Pau Gasol said. ''We just gave them too many chances to the point where they believed they could take the game. And they took it. They're a very versatile team and they've got a lot of guys that contribute in different ways.''
Kobe Bryant scored 28 points for the Lakers, whose loss ended a nine-game winning streak and dropped them 2-1/2 games behind San Antonio in the Western Conference. The NBA-leading Spurs beat Phoenix 114-97 earlier Sunday to end a six-game slide.
It was only the second defeat in 19 games for the Lakers since the All-Star break. The other came against Miami on March 10.
''I told the team we beat ourselves, but it's not the whole story,'' coach Phil Jackson said. ''I think Denver is very aggressive, and they created the 20 turnovers that really hurt us in the course of the ballgame. It turned out to be a very physical game. Denver was able to come out in the second half and shoot the ball pretty well.''
Los Angeles has six games left to try and overtake the Spurs and earn homecourt advantage throughout the playoffs. The Lakers face the Spurs for the fourth and final time this season on April 12 in their next-to-last regular-season game.
The Lakers went into the All-Star break 8 1/2 games behind the Spurs following a three-game skid capped by an embarrassing 104-99 road loss to league-worst Cleveland. They need five more wins to reach 60 for the 12th time and third under Jackson. All seven of Jackson's teams to reach 60 victories won the NBA title, including five times with Chicago.
Gasol had 16 points and 12 rebounds, and reserve Lamar Odom chipped in with 17 points and seven boards. Andrew Bynum had 16 rebounds and reserve forward Matt Barnes returned from a one-game suspension with five points in 18 minutes.
In a game where neither team led by more than eight points, the Lakers took their final lead on a 19-footer by Derek Fisher that put them ahead 83-82 with 4:40 remaining. But Raymond Felton responded with a 3-pointer that triggered an 8-0 run, capped by Martin's put-back dunk. Martin added another one with 11.3 seconds left after Nene missed his second free throw.
''We don't have a closer that's going to make a big-time shot, but we have guys that are ready for the challenge,'' said coach George Karl, whose Nuggets are 15-4 since sending leading scorer Carmelo Anthony and Chauncey Billups to the Knicks in a trade on Feb. 21. ''As a team and a coaching staff, we have to work together to try to get good shots in that situation.''
The Lakers were leading 49-46 when Gasol was fouled by Nene on a dunk and crashed to the floor holding his right knee with 9:17 left in the third quarter.
Gasol flexed his leg several times at the scorer's table after the ensuing timeout, then went back in and played another 60 seconds before going to the dressing room. The four-time All-Star was back on the bench moments later and reported back in with 4:11 left in the third.
''I jammed my knee pretty good,'' said Gasol, who hasn't missed a game this season. ''It's sore, but they allowed me to play. So hopefully it will be nothing.''
Both teams got off to cold-shooting starts, with Los Angeles starting out 6 for 21 and Denver going 5 for 17. Bryant missed seven of his first nine attempts, but still led the Lakers to a 47-40 halftime lead with 19 points – offsetting the 18 Gallinari scored.
Jackson-coached teams are 38-21 against teams coached by Karl during their off-and-on 17-year rivalry, including a 12-4 mark in the postseason. Jackson's Bulls beat Karl's Seattle SuperSonics in the 1996 NBA Finals, and the Lakers eliminated the Nuggets from the playoffs in 2008 and 2009.
Notes: Bryant needs to play 58 more minutes to become the 24th player in NBA history with at least 40,000 in the regular season ... Former Lakers assistant coach Tex Winter, whose innovative triangle offense served as a blueprint for Jackson's NBA-record 11 championships in Chicago and Los Angeles, will formally be announced as one of the newest members of the Basketball Hall of Fame on Monday prior to the NCAA championship game at Houston - the city where he spent his only two seasons as an NBA head coach with the Rockets in the early 1970s.
---
---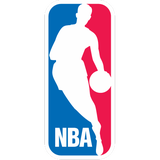 Get more from National Basketball Association
Follow your favorites to get information about games, news and more
---