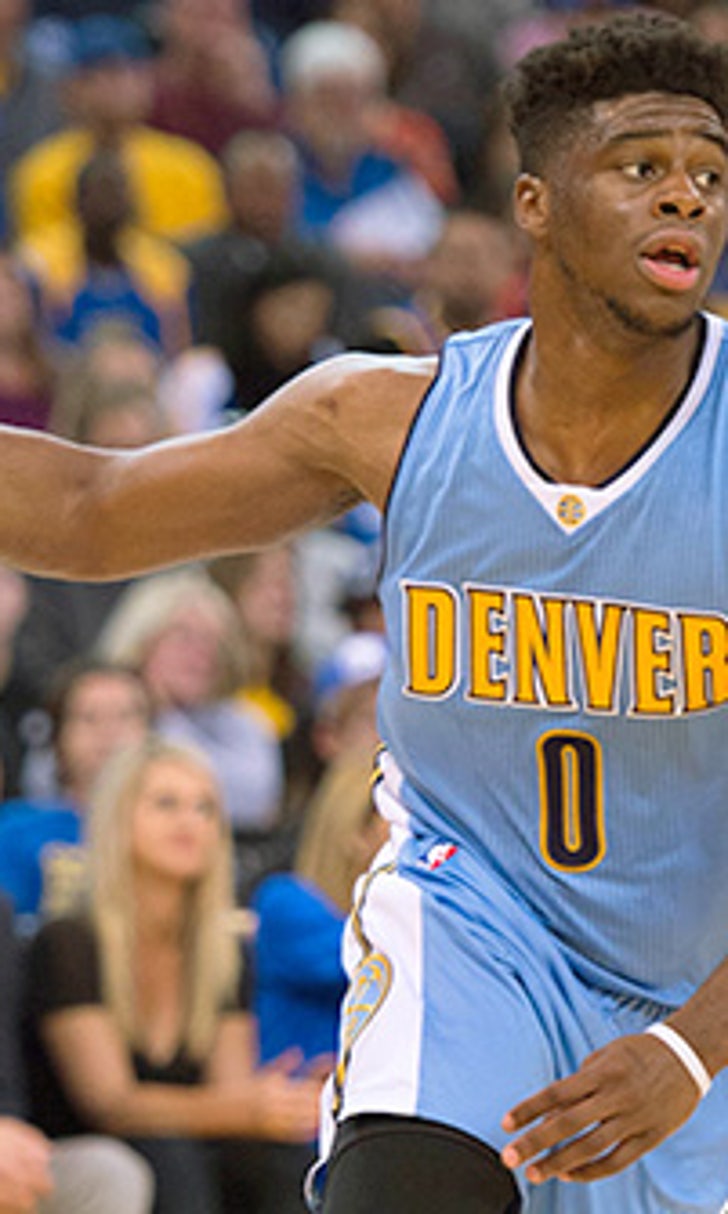 Nuggets rookie PG spent down time during injury studying Heat star
BY Jeff Caplan • January 11, 2016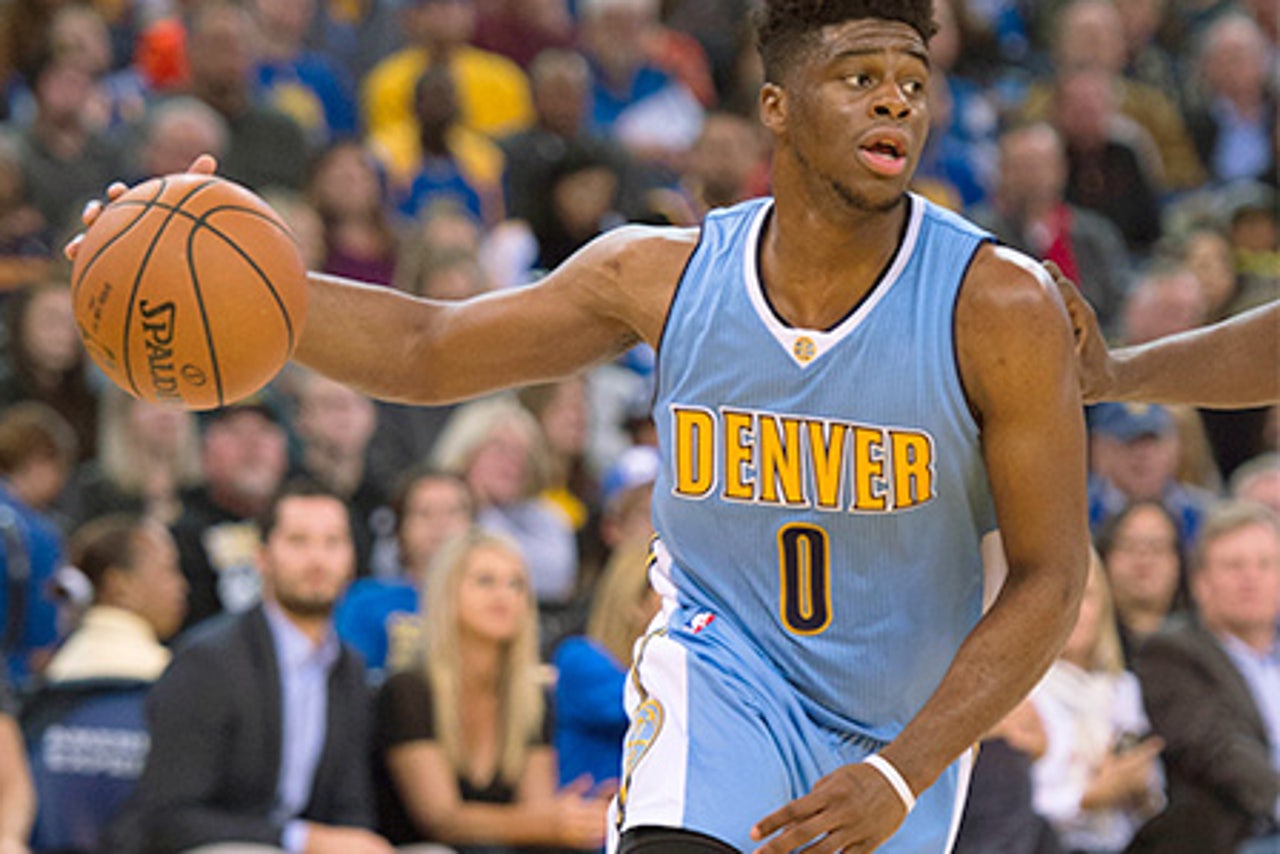 Denver Nuggets rookie Emmanuel Mudiay made his long-awaited return from an ankle sprain and immediately paid dividends with 11 points, six assists and four rebounds to get an eight-game homestand off to a 95-92 win.
Mudiay played for the first time since Dec. 11 and scored his most points since Nov. 28. The 6-foot-5 point guard out of Dallas didn't get down during his first brush with injury in the league. In fact, he used his down time to study, breaking out film of Miami Heat star Dwyane Wade, who at 33, has been in the NBA since Mudiay, 19, was in kindergarten.
Mudiay, who is actually an inch taller than Wade, told reporters he was interested to learn how Wade makes it look so easy to drive to the basket.
"Dwyane Wade's one of the real, real good players on playing downhill,'' Mudiay said, via the Associated Press. ''When he gets into the paint, he slows down. I watched a lot of that. That helped me.''
Mudiay was only 5-of-15 from the field Sunday. But two of his baskets came on dribble penetrations and finishes at the rim, with another coming on a fastbreak layup. Of his 15 shot attempts, seven came from within eight feet.
Mudiay is fourth on the Nuggets in scoring, averaging 10.7 points a game, but he's having to work exceedingly hard to score those points, shooting just 31.2 percent from the floor, while getting to the free throw line fewer than three times a game. If he can use his size to get into the lane and take more shots from close range, Mudiay's shooting percentage should rise, along with his trips to the free throw line.
---
---