Cleveland Cavaliers
Cleveland Cavaliers
Newcomers to Cavs-Warriors rivalry embrace Finals
Published
May. 31, 2017 6:13 p.m. ET

OAKLAND, Calif. (AP) Watching Part II of the Cavaliers-Warriors NBA Finals trilogy last spring, Kyle Korver came to a realization.
''These are the two best teams and if you were on one of these two teams you were hopeful that you'd be here at the end,'' Korver said Wednesday, a day before the teams meet for the third straight Finals. ''I'm excited this worked out that I could be here.''
Korver got added to the mix midway through the season when he was dealt from Atlanta to Cleveland and is one of a dozen players on the two rosters who weren't on these teams last June when the Cavs rallied from 3-1 down to win the title.
While much of the focus leading up to Cavs vs. Warriors III has been on how the addition of Kevin Durant to Golden State's star core led by Stephen Curry, Draymond Green and Klay Thompson will make life even more difficult for LeBron James, Kyrie Irving and the Cavaliers, there are several other newcomers to the rivalry who could play a key role in determining which team wins a second title in this trilogy.
''It's pretty intense,'' Warriors center Zaza Pachulia said. ''Obviously when you play against somebody and it's the third time in a row and split the seasons and championships, they don't like each other. ... Even though I wasn't here the last couple years, talking and hearing the stories and watching the film kind of transfers me and I feel like I've been part of this team.''
Pachulia passed up a chance at bigger money to have a chance for a title when he signed with Golden State last summer for $2.9 million. He's part of a revamped center position along with fellow newcomers Javale McGee and David West.
Swingman Matt Barnes adds more energy off the bench and rookie guard Patrick McCaw has provided another boost.
The Cavaliers added a 3-point specialist in Korver, along with backup point guard Deron Williams and swingman Derrick Williams to the mix in hopes of giving James more offensive options around him.
Many of these players had to take on smaller roles now that they had joined so-called super teams filled with stars. But it was all worth it because of the quest for a championship.
''I felt like when I got here, I could fill in some gaps, fill in some holes just in the way these guys approach the game and the level of seriousness it takes every single day,'' West said.
All the newcomers remembered watching these two teams square off the past two Junes as fans. There was Golden State winning its first title since 1975 when the Warriors bested a short-handed Cavaliers squad missing Irving and Kevin Love on Cleveland's home court in 2015.
Then the Cavs got their revenge last year when they rallied back to claim their city's first major team championship since 1964 with a Game 7 win in Oakland.
''They've been battles, they've been wars,'' Barnes said. ''This is really the grudge match. I think the world has been waiting for this to finally get here.''
Barnes wasn't exactly a neutral observer last year, having grown up in Northern California and having played with the Warriors before their recent run of dominance. Barnes was a key reserve on the ''We Believe'' team in 2007 that made it to the second round of the playoffs and said his heart never left the East Bay.
He started this season in Sacramento before getting waived in February and joining the Warriors for the stretch run. Now he's ready to help avenge last year's disappointment.
''They know they left a ring on the table,'' Barnes said of his teammates. ''It kind of goes without saying. It's not something we talk about. Everybody has been waiting to get to this point in the season.''
Some have waited longer than others. Korver ranks second among all active players with 104 playoff games without a Finals appearance, trailing only Joe Johnson's 112 games. West (95 games), Barnes (90) and Deron Williams (85) aren't far behind.
That all changes Thursday.
''It's been a long journey, some ups and downs but it's well worth it once you get here in the Finals,'' Williams said. ''It's definitely exciting. I feel blessed to be in this position to compete for a championship.''
---
AP Sports Writer Janie McCauley contributed to this report.
---
More AP NBA: https://apnews.com/tag/NBAbasketball
---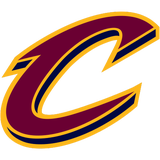 Get more from Cleveland Cavaliers
Follow your favorites to get information about games, news and more
---