National Basketball Association
National Basketball Association
Nets-Jazz Preview
Updated
Mar. 4, 2020 12:59 p.m. ET

The Utah Jazz learned some valuable lessons after a humbling defeat to the NBA's second-best team.
It shouldn't be too hard to bounce back against the Eastern Conference's second-worst.
The Jazz seek to complete a second straight season sweep of the visiting Brooklyn Nets on Saturday night in a matchup of teams that are used to executing in the half-court.
Utah (28-29) was held to its lowest point total in Thursday's 96-78 home defeat to San Antonio. The Jazz, who fell one-half game behind Houston for the Western Conference's final playoff spot, averaged 113.0 points in their previous three games.
"It's a measure for us," coach Quin Snyder said. "We have some guys that I think can play better and play tougher collectively. You have to play these types of games to know where you are."
The Jazz are 9-2 at home versus East foes and cruised to a 108-86 win at Brooklyn on Jan. 22. Seven Utah players scored at least 10, paced by Gordon Hayward's 21, as the Jazz led by as many as 31.
Brooklyn (16-42) has split two games to start a nine-game road stretch after winning 116-106 over Phoenix on Thursday. It was the Nets' first game since waiving seven-time All-Star Joe Johnson by agreeing to a buyout of his hefty contract.
Bojan Bogdanovic moved into Johnson's starting spot and scored a season-high 24 points as every starter reached double digits. Thaddeus Young scored 18 and Markel Brown had 16.
''He was really our leader. Everybody knew we needed more effort,'' Bogdanovic said. ''We are trying to play a little bit faster than usual so we play a lot of secondary offense. After a couple of their bad shots and turnovers, we hit a couple of 3s and that gave us confidence."
Brooklyn is trying to play faster since it is averaging 96.8 possessions per 48 minutes as one of the league's slower teams. Utah is last at 93.1. The Nets average 10.0 fast-break points and Jazz 9.1 for two of the NBA's worst marks.
Brooklyn has scored at least 104 points four times in a 3-3 stretch and began this road trip with Tuesday's 112-104 loss to Portland before scoring 66 first-half points against the Suns.
''It is a great confidence builder. We played so well for a lot of the game in Portland. It was good to break through tonight,'' center Brook Lopez said. ''Everyone stayed focused."
Utah acquired point guard Shelvin Mack from Atlanta last Thursday, and Mack is averaging 13.7 points in three games with the Jazz while starting the last two. His addition has cut into the minutes of rookie Raul Neto and Trey Burke.
"We're going to need everybody at that position," Snyder said. "It's a hard thing. It's hard for Shelvin, coming to a new group. It's hard for Trey, it's hard for Raul, that's what it means to be in a rotation and be on a team."
The Jazz are hoping that center Rudy Gobert snaps out of a poor three-game stretch in which he has totaled 17 points and 17 rebounds. He posted five straight double-doubles prior to this funk.
Former Nets first-round pick Derrick Favors is averaging 22.3 points and 9.0 rebounds in his last four games for Utah.
---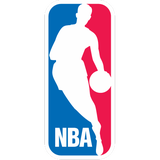 Get more from National Basketball Association
Follow your favorites to get information about games, news and more
---