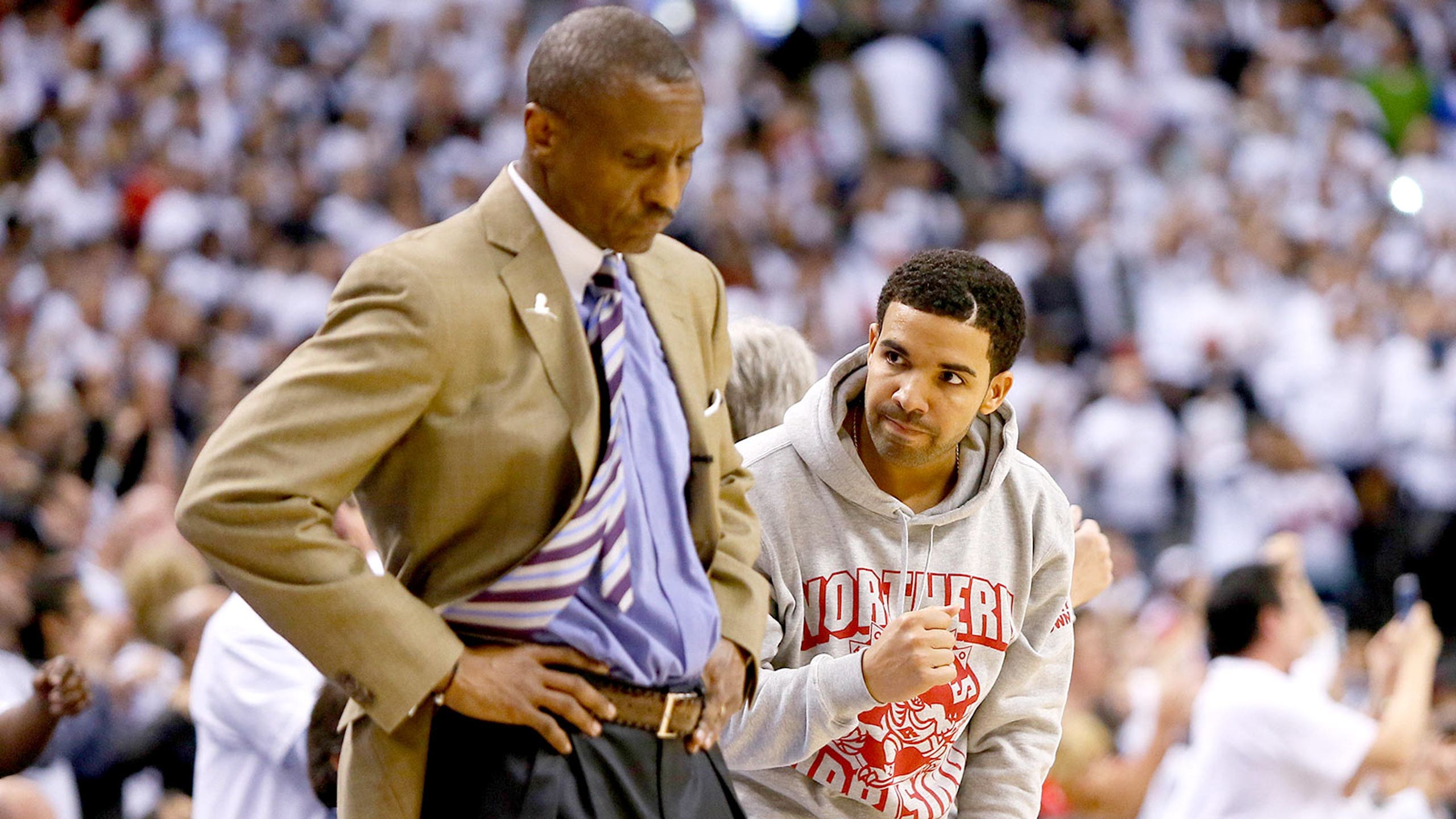 NBA reportedly offered to drop $25K fine if Raptors dropped Drake
BY foxsports • August 13, 2014
Does the NBA have a problem with Drake?
Earlier this week, reports surfaced that the pro basketball league had fined the Raptors $25,000 for violating anti-tampering rules when the hip-hop star -- an official global ambassador for Toronto's team -- tried to "recruit" Oklahoma City Thunder's Kevin Durant at a concert the week before. 
Now Toronto's Globe and Mail is reporting that the Raptors could have made all this nonsense go away if the team just fired the Canadian rapper. According to columnist Cathal Kelly:
Raptors officials would not comment on the Drake versus NBA situation. They are plainly loath to make their secret war public.
They also refused to address a key detail -- that the NBA offered to drop the tampering fine if the team agreed to strip Drake of his title. The Raptors apparently refused.
In a way, it makes sense: No official title, no official anti-tampering fine. Or maybe the league just wants to keep lint-rolling courtside rappers from stealing the show. Or its thunder. 
H/t FTW. 
---
---