National Basketball Association
National Basketball Association
Mavericks 98, Rockets 91, OT
Published
Apr. 12, 2011 5:34 a.m. ET

The Dallas Mavericks want the No. 2 seed in the Western Conference playoffs, and they know they'll have to play better than they did on Monday night once the postseason begins.
Dirk Nowitzki had 23 points and 12 rebounds, and the Mavericks beat the Houston Rockets 98-91 in overtime to move a half game ahead of the Los Angeles Lakers for the No. 2 slot in the West.
Shawn Marion and Jason Terry scored 21 points each, and Tyson Chandler grabbed 12 rebounds for the Mavericks, who snapped a three-game road losing streak by beating Houston for the fourth straight time.
But it was hardly pretty.
The Mavs committed 20 turnovers, went 4 for 17 from 3-point range and got outrebounded 52-49. But their defense held Houston to 37 percent shooting (35 of 96) and only 20 points across the fourth quarter and overtime.
''Our defense was solid all night, really,'' Nowitzki said. ''That really won us the game down the stretch. We didn't execute well, in flow. We didn't have a lot of stuff going on the fast break.''
Kevin Martin had 28 points to lead the Rockets, who were eliminated from playoff contention on Friday.
Terry had a chance to win the game in regulation, but missed the second of two free throws with 1.5 seconds remaining. The Rockets missed their first four shots of overtime, and Chandler dunked and Terry hit a jumper from the wing to put Dallas in front to stay.
Terry was relieved that his free throw miss didn't cost his team an important victory.
''Unfortunately, it had to come to that,'' Terry said. ''I was definitely trying to make that free throw. I was disappointed with my fourth quarter, I had a couple of turnovers there that I don't make. Thankful, fortunate that we had another opportunity in overtime.''
The Mavericks finish the regular season on Wednesday against New Orleans, a possible first-round opponent. The Lakers play San Antonio on Tuesday and wrap up their regular season in Sacramento.
The Spurs could help Dallas with a victory in Los Angeles, but that doesn't mean the Mavs are ready to root for their in-state rivals.
''I've never cheered for them,'' Terry said. ''I couldn't care less.''
Goran Dragic scored 15 points and grabbed 10 rebounds, and Chuck Hayes had 10 points and 12 rebounds for the Rockets, who wrap up their regular season in Minnesota on Wednesday.
''We wanted to go out and win this game, and we didn't,'' Houston coach Rick Adelman said. ''It's too bad we lost this game, but that's a very good team and they're going to make some noise in the playoffs. We battled them right to the end.''
Dallas committed eight turnovers in the opening quarter and went 0 for 5 from 3-point range. Nowitzki started 1 for 7 and Jason Kidd opened 1 for 5.
Houston had four turnovers in the first five minutes of the second quarter, but the Rockets outrebounded the Mavericks 14-6 in the quarter and took a 47-43 lead at the break.
Chase Budinger hit a jumper and Martin sank his third 3-pointer to give Houston a 60-55 lead. The Mavericks closed the gap, but Brad Miller hit a straight-on 3-pointer just before the quarter buzzer to put the Rockets up 71-67 heading to the fourth.
Ian Mahinmi tied it 78-all with a three-point play midway through the final quarter. Martin sank two free throws with 3:37 left before Terry re-tied it with a driving layup.
Nowitzki hit two free throws with 1:59 to go, giving Dallas an 82-81 lead. Martin badly missed a long jumper from the wing, and Marion slid inside for a layup. He was fouled and made the ensuing free throw to put the Mavs ahead 85-81, matching their biggest lead.
Houston went 5 for 17 from the field in the fourth quarter.
''The defensive stops down the stretch and in overtime won us the game,'' Nowitzki said.
The Rockets rebounded Nowitzki's miss, and Dragic found a cutting Courtney Lee for a tying layup with 10.8 seconds remaining. He was fouled by Nowitzki and sank the free throw to put Houston back in front, but Chuck Hayes fouled Terry on a long miss with 1.5 seconds remaining.
Terry, an 85 percent free throw shooter, missed the second try and the ball bounced out of bounds as the final buzzer sounded.
NOTES: Nowitzki had his 16th double-double of the season, and Dallas is 13-3 in those games. ... The Mavericks played their first overtime game of the season. They could've become the first team to go through a season without an OT game since the 2001-02 Pistons, also coached by Rick Carlisle. ... Martin has scored at least 20 points in 13 of his past 15 games. ... Houston lost for the first time in 19 games when holding its opponent under 100 points.
---
---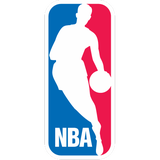 Get more from National Basketball Association
Follow your favorites to get information about games, news and more
---