National Basketball Association
National Basketball Association
Magic's Howard wins 3rd straight defensive award
Published
Apr. 18, 2011 9:14 p.m. ET

Dwight Howard has another piece of hardware for his personal trophy case.
The Orlando Magic center became the first player to win the NBA Defensive Player of the Year Award three straight seasons Monday - and the voting wasn't close.
Howard received 585 points, including 114 first-place votes, from a panel of 120 sports writers and broadcasters. Boston's Kevin Garnett finished second with 77 points and Dallas' Tyson Chandler was third with 70.
Only Dikembe Mutombo and Ben Wallace, with four each, have now won the award more times.
''I try to do the best I can on the defensive end. To dominate, change the game,'' Howard said at a press conference at the Magic's team facility. ''That's not blocking shots but just being a presence on the defensive end. Making sure I'm here for my teammates, being active, talking with them. It definitely is an honor to be considered one of the best defensive players to play the game.
''I'm still young so hopefully I can keep it up.''
The 6-foot-11 Howard ranked second in the NBA at 14.1 rebounds per game and fourth in blocks with 2.38. He also was the defensive anchor of a team that was ranked fourth in the regular season, giving up 93.7 points per game to opponents.
Howard said there is no secret to what it takes to succeed on the defensive end of the floor.
''It takes a lot of heart. You've got to want to stop people, want to stop teams,'' Howard said. ''There are going to be times when you don't have any energy ... There's been times on the court for me I've had cramps. I never said anything. But I had to do what I had to do to help my teammates win so it's very tough to play defense.''
Orlando coach Stan Van Gundy, who has made repeated cases for Howard's MVP candidacy, said the defensive honor is a no-brainer.
''It's not what he does well, it's that he does everything well,'' Van Gundy said. ''He really doesn't have a weakness on the defensive end of the floor at all. He can guard his guy in the post very well. He's an outstanding pick and roll defender. Great on rotations and schemes. The one thing that's probably under appreciated about him is that he's the smartest big guy I've ever been around.''
Teammate and best friend Jameer Nelson called Howard's knowledge of the game and preparation ''excellent.''
''People take it for granted,'' Nelson said. ''You just don't block shots and do all the things he does defensively not knowing personnel and not preparing the way he does.''
Though Orlando dropped the opening game of their first-round playoff series with Atlanta Saturday night, the Hawks had no answers for Howard; He finished with 46 points and 19 rebounds.
Hawks coach Larry Drew said Howard deserves a place among the NBA's greats for what he's been able to achieve.
''High. Very, very high,'' Drew said. ''Anybody who can impact the game the way he does on the defensive end - he's an unbelievable defensive talent. When you have a guy who's your back line defense and can erase mistakes the way he can ... he'll definitely rank high among the tops.''
---
---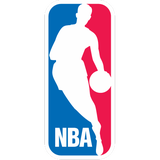 Get more from National Basketball Association
Follow your favorites to get information about games, news and more
---