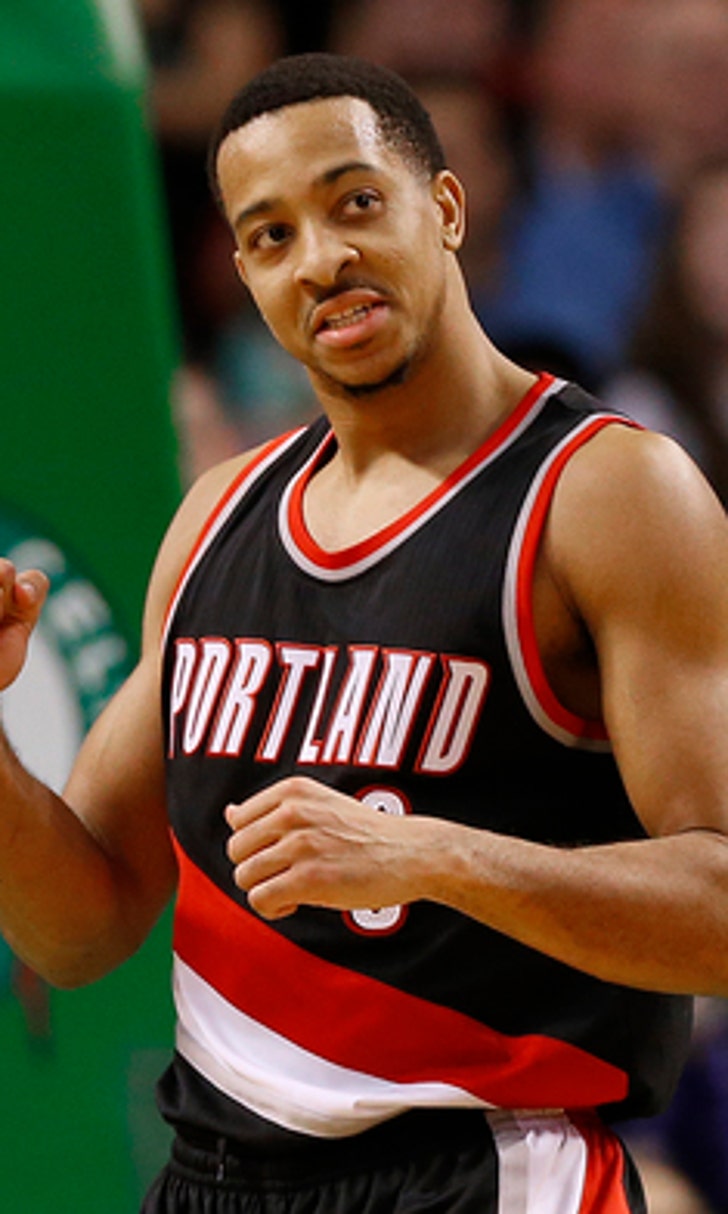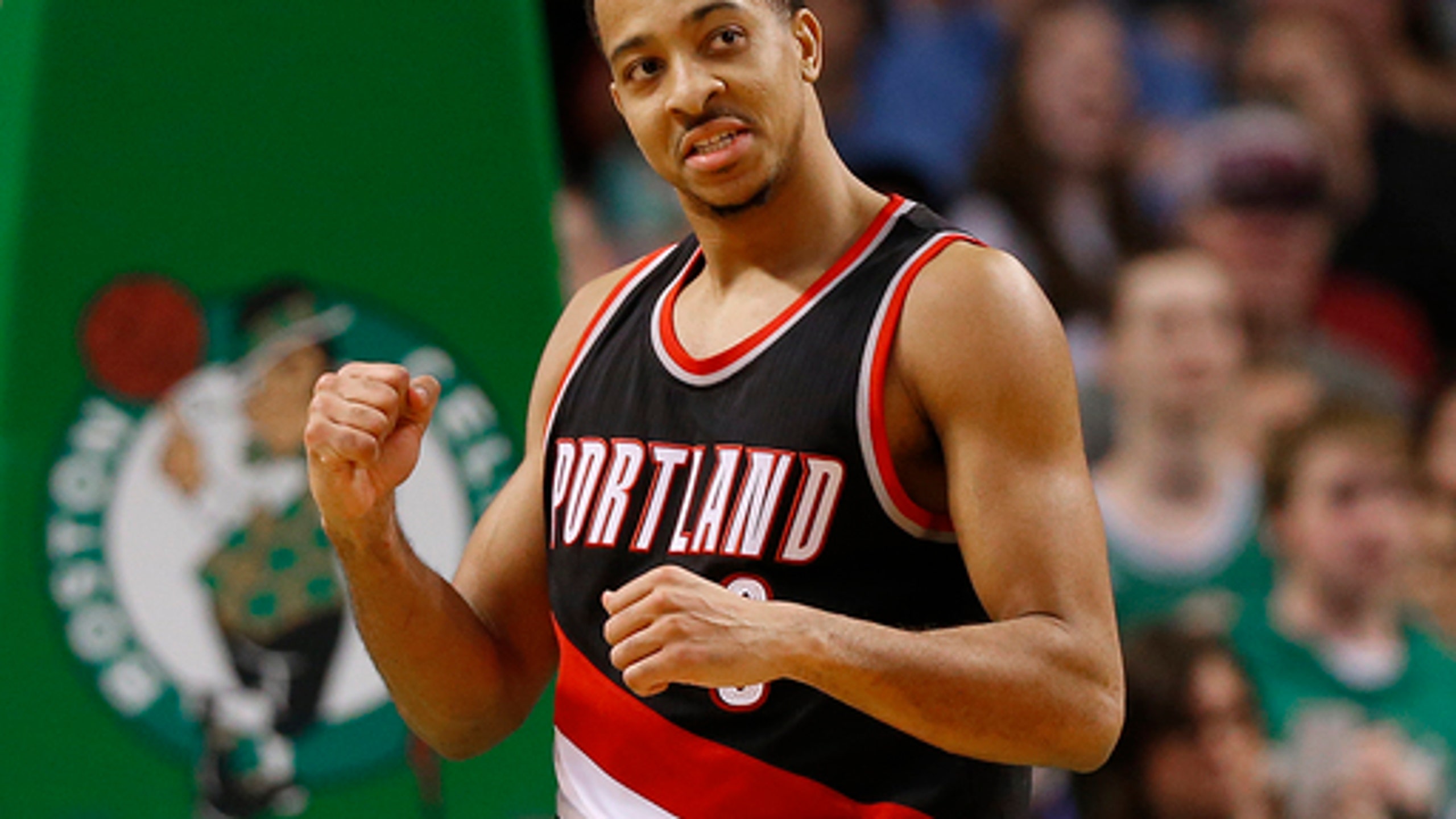 Lillard, McCollum carry Portland to OT win over Boston (Jan 21, 2017)
BY AP • January 21, 2017
BOSTON (AP) The Portland Trail Blazers could have limped home with a winless road trip on their minds.
Instead, they relied on Damian Lillard's late-game performance and made the long cross-country flight a lot more enjoyable.
Lillard had a three-point play with 47 seconds left in overtime and finished with 28 points to lift the Trail Blazers to a 127-123 victory over the Boston Celtics on Saturday night, snapping their four-game losing streak.
''To have that fight in us,'' Lillard said was the goal. ''It would have been easy to say: `We played last night, tough loss, five o'clock game, back-to-back.' It would have been easy to play hard, show up and let the game slip.''
CJ McCollum scored 35 points to lead Portland, which lost in the closing seconds in Philadelphia on Friday night. Lillard added seven assists.
Portland entered the day nine games under .500, but Boston coach Brad Stevens felt it's a lot more talented team than the record.
''This is a team that was a fourth or fifth seed in the playoffs last year,'' he said. ''They're starting to obviously work some other guys in, but they're healthy and they played really well today.''
Isaiah Thomas led Boston with 41 points, his 14th time this season with 30 or more points. Marcus Smart and Al Horford each scored 17 for the Celtics, who have lost two straight after winning 13 of 16.
''We played well, they just made shots, therefore we didn't get stops,'' Thomas said. ''We're slowly trying to get back to where we were last season, getting that defensive mindset.''
Thomas nailed a go-ahead 3-pointer with 1:24 to play in OT, pushing Boston ahead by one, but Al-Farouq Aminu was fouled on the next possession and hit both free throws to move Portland back in front.
Lillard then drove the lane, was fouled and hit the free throw. Mason Plumlee had a short jumper in the lane and a free throw in the closing 24 seconds.
With Boston trailing by one in the closing seconds of regulation, Lillard went to the line and hit two free throws, making it 113-110 with 10.8 seconds left.
But Terry Rozier's 3-pointer from the right wing tied it with 8.4 seconds left. Lillard then back-rimmed a long jumper at the horn, sending the game to OT.
''We needed it,'' Portland guard Evan Turner said of the win. ''We talk about not dropping our heads.''
Portland forward Noah Vonleh fouled out in just 17 minutes of action, scoring eight points with six rebounds.
TIP-INS
Trail Blazers: Turner faced the Celtics for the first time since he signed a free-agent deal with Portland during the offseason and had 12 points. He spent two seasons in Boston and got a nice ovation in pregame introductions. ''It was cool. I appreciated it, being in Boston, from what it could have been. It could have been boos,'' he said. ''. ... F Ed Davis was out with a wrist injury.
Celtics: G Avery Bradley was out for the second straight game with a sore right Achilles. He played in one game after missing five because he strained the same Achilles. ... F Jonas Jerebko was out due to an illness.
IT DIDN'T FEEL THAT WAY
Portland coach Terry Stotts said Turner did a solid job on Thomas despite the 5-foot-9 guard collecting his third 40-plus game of the season.
''I thought Evan did a heck of a job,'' he said. ''I thought Evan really competed against him and it goes to show how good Isaiah Thomas is because I thought Evan made him work for his points.''
Turner said it was a lot of work chasing him around.
''He's talented,'' he said. ''The dude has a lot. For his height and size you can't give him enough credit.''
UP NEXT
Trail Blazers: Open a five-game homestand against the Lakers on Wednesday. They are 2-0 against them this season.
Celtics: At Washington on Tuesday. The teams have split two games this season, with the Wizards winning the only game in Washington by 25 points on Nov. 16.
---
---