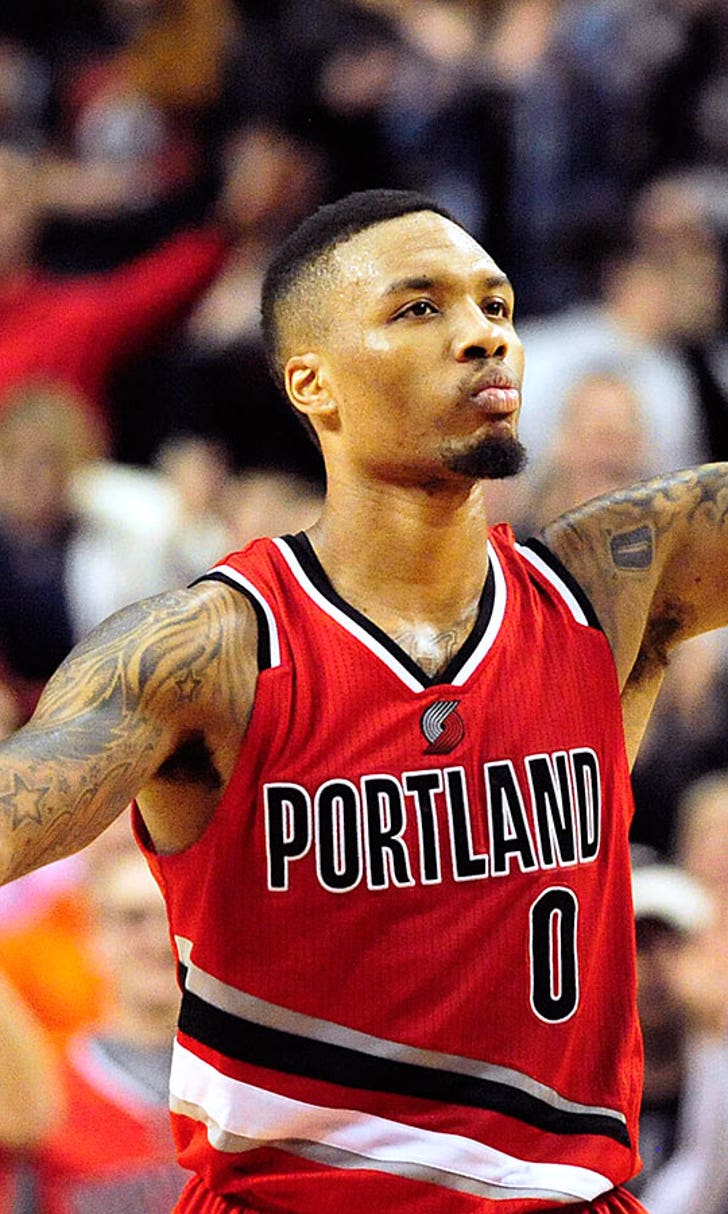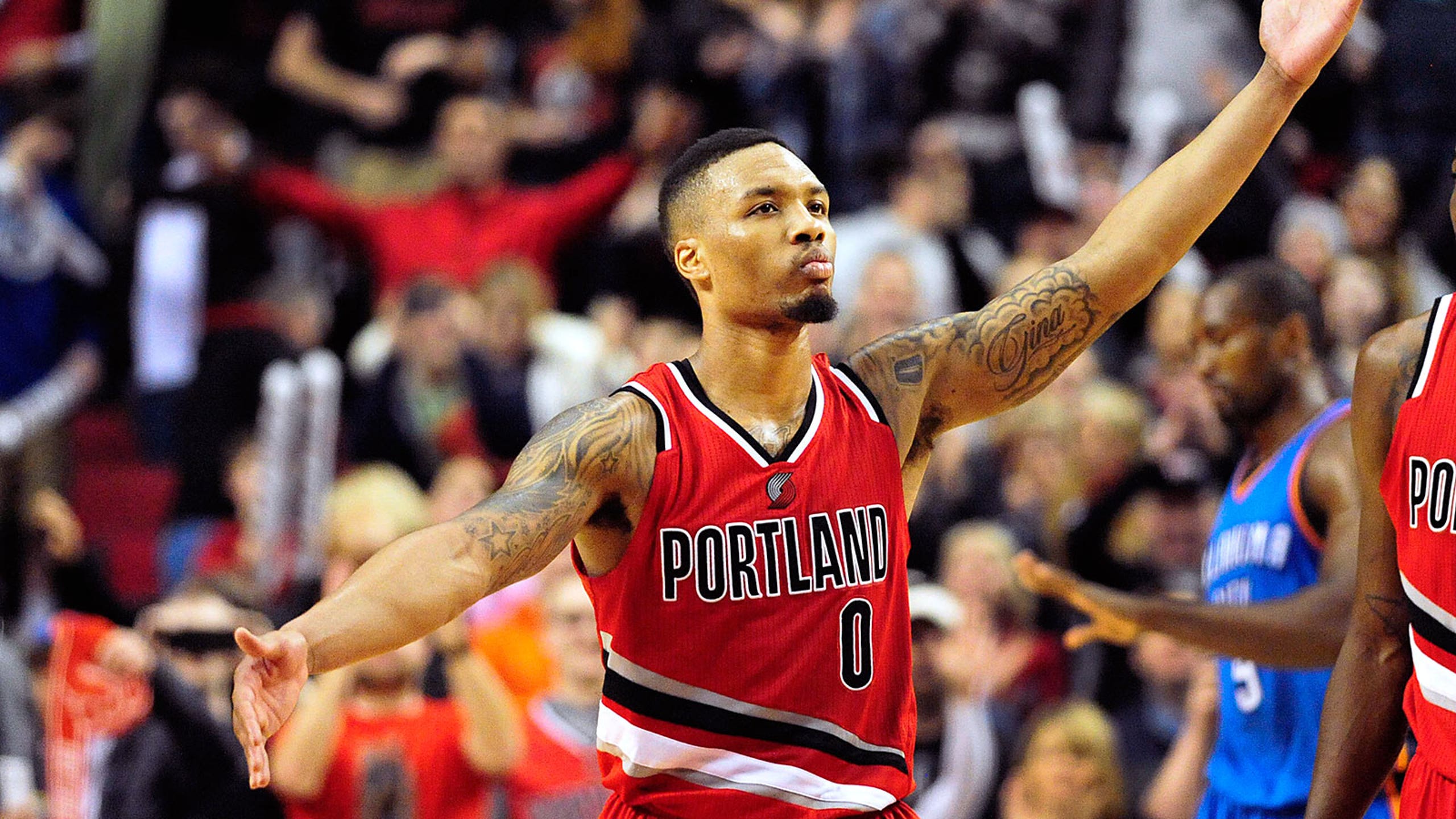 Lillard isn't an All-Star, but you can't tell with swats like this
BY Jeff Caplan • February 5, 2016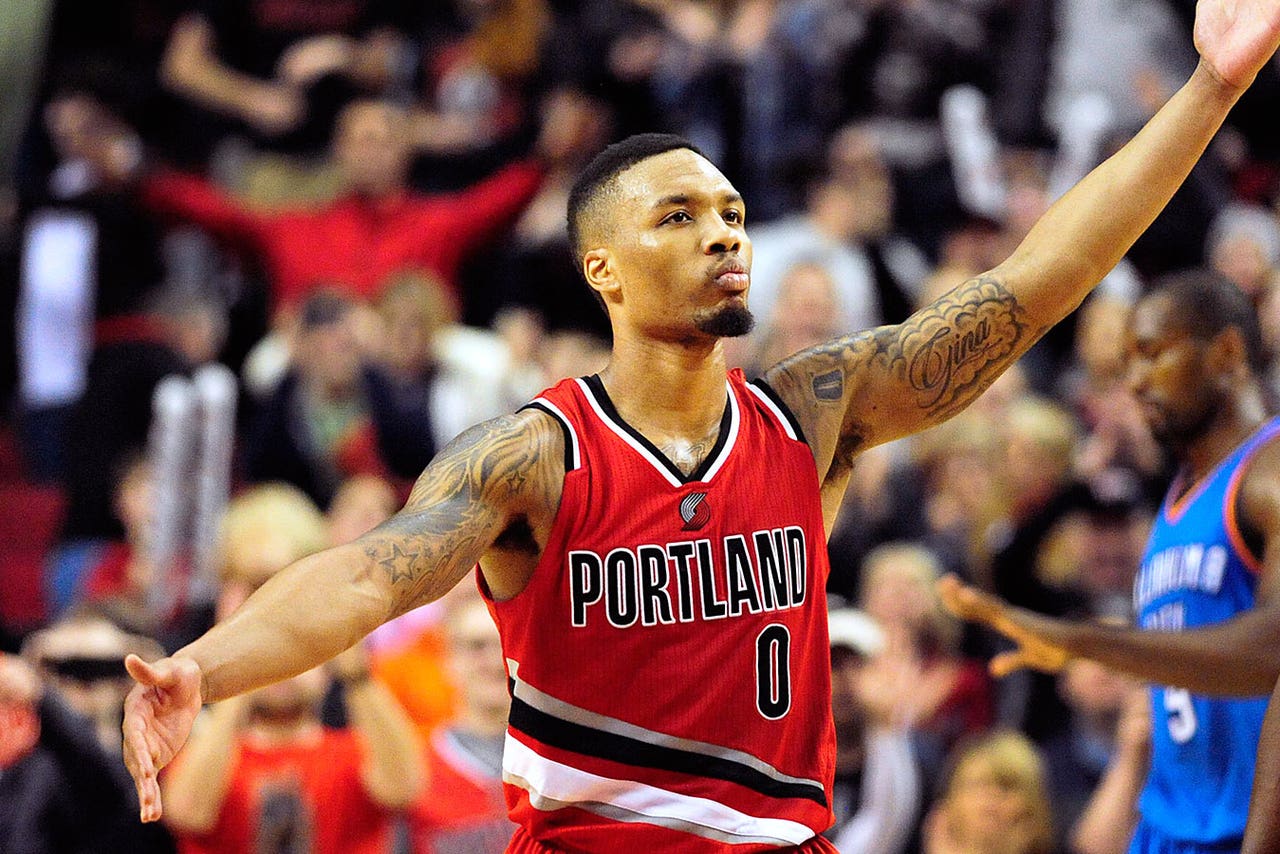 OK, OK, maybe you're getting tired with all the groveling over Portland Trail Blazers point guard Damian Lillard's All-Star misfortune. Already a two-time All-Star, Lillard is caught in the wrong conference at the wrong time. There's just too many amazing guards in the West, and fans made sure Kobe Bryant's retirement tour includes a final All-Star Game start.
The snub certainly hasn't affected Lillard's performance for the overachieving Trail Blazers, who are battling for the final playoff spot. And they're doing it because of super freaky plays like this Lillard swat of Toronto Raptors guard Kyle Lowry in Thursday's loss to the red-hot Raptors.
In the four games since the All-Star reserves were announced, Lillard is averaging 21.0 points and 9.3 assists, while Portland has gone 3-1.
---
---