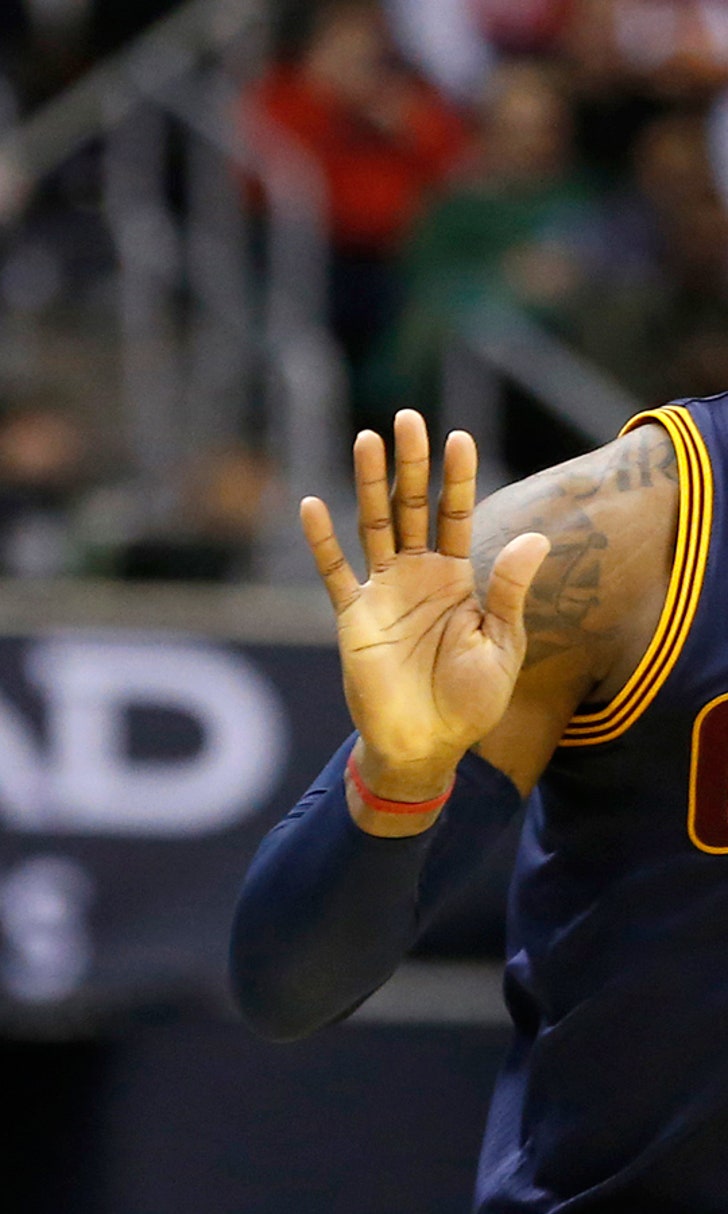 LeBron getting plunked in face just part of Ohio's great weekend
BY foxsports • January 10, 2016
It hasn't been a good weekend in Ohio.
First the Bengals embarrassed themselves in one of the worst losses in franchise history on Saturday night in an 18-16 AFC Wild Card loss to the rival Steelers (not that Browns fans care).
Then the Buckeyes basketball team was taken behind the woodshed in Bloomington on Sunday afternoon, losing to the Hoosiers 85-60.
Then this happens to LeBron during the Cavaliers warmups in Philly for Sunday night's game.
At least the Buckeyes football team won't have to worry about getting shellacked in Monday night's college title game ... but then again, not playing in it all probably hurts, too. 
---
---