National Basketball Association
National Basketball Association
LeBron: Bump with Spoelstra 'incidental'
Published
Nov. 29, 2010 12:00 a.m. ET

LeBron James says his shoulder-bump of Erik Spoelstra carried no hidden meaning.
"Incidental contact," James said.
Regardless, James and Spoelstra met for about 30 minutes before the Miami Heat hosted the Washington Wizards on Monday night, talking offense and trying to find more common ground as the relationship between the two-time reigning NBA MVP and the third-year coach continues to grow.
James collided with Spoelstra while walking off the floor for a timeout in Dallas on Saturday night, prompting almost immediate - and ongoing - speculation that it was some sort of sign of disrespect. Spoelstra said he didn't view it that way, and James insisted Monday that there was nothing untoward going on at that moment.
"I didn't realize. I don't think Coach realized it either until they brought it to our attention," James said. "Really nothing, honestly."
There is speculation that their relationship is frosty anyway.
Citing an unnamed source, ESPN.com reported on Monday that Spoelstra told James during a recent shootaround practice - which are closed - that he had to be more serious. The same report also said unnamed sources believe Spoelstra "is panicking because he fears losing his job."
James said Monday night that when he needs to say something to Spoelstra, "I go to Spo. I don't need to tell a source or whatever the case may be."
Spoelstra said he didn't mind the adversity.
"This is when your relationships get strengthened," Spoelstra said. "As long as it doesn't break, I call these 'healthy conflicts.' I truly believe these are good for a team. As long as you can survive these, it'll make you stronger. It'll make your bonds stronger."
Miami took a 9-8 record into Monday's game, and players held a 40-minute team meeting in Dallas after Saturday's loss to clear the air. Chris Bosh said the team spent the time deciding "what kind of style we're going to play."
"Everybody's frustrated," Bosh said.
With good reason.
A team with championship expectations is struggling, and although the Heat knew there would be rocky moments, no one expected this.
"It's not always going to be good," Spoelstra said. "I tell those players, even in July when I meet with them, that I look forward to these moments when there is controversy, when there is healthy conflict, when people are getting squeezed, there's more pressure from the outside. I find comfort in that because I can see the silver lining."
James said the meeting could prove healthy, and Heat history suggests the same.
Dwyane Wade pointed out that Miami had a team meeting after getting embarrassed at Dallas in February 2006. The Heat came out of that meeting, won 15 of their next 16 games, and wound up winning a championship in Dallas four months later.
"We know we're a better team, but right now, are we going out there and proving it every night? No, we're not," James said. "So we've got to figure out a way to be the team we know we can be."
---
---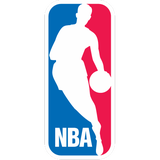 Get more from National Basketball Association
Follow your favorites to get information about games, news and more
---