Dallas Mavericks
Dallas Mavericks
Lakers' Russell will miss game against Mavericks (Jan 22, 2017)
Published
Jan. 22, 2017 12:39 a.m. ET

DALLAS -- The Los Angeles Lakers won't have D'Angelo Russell for Sunday's game against the Dallas Mavericks and for the next one to two weeks.
The Lakers announced Saturday night that Russell underwent an MRI and was diagnosed with an sprained MCL in his right knee. He also has a calf strain and bone bruise suffered in Friday's impressive win over the Indiana Pacers.
The point guard did not travel with the team, which said he will be re-evaluated in one week and sidelined for up to two weeks.
Russell was injured about a minute into the game when he tripped while running a pick-and-roll. He left the game and didn't return.
While the Lakers (16-31) went on to win the game, they certainly don't want to be without their second-year quarterback for long. The Lakers are 3-10 this season when Russell has sat out with an injury.
After Friday's game, Lakers coach Luke Walton told reporters that he didn't believe the injury to be serious.
"I don't think it's as bad as I initially thought," Walton said. "When I saw him go down I was pretty worried, but he said he felt all right when I checked on him at halftime."
Russell echoed his coach's thoughts.
"The awkward position I fell in caused a little pain," said Russell, who remained on the floor for several minutes in obvious pain. "But I'm all right. It's just sore."
Russell's absence should open the door for Jordan Clarkson and Lou Williams to absorb his minutes as the Lakers shoot for consecutive wins for the first time since Nov. 12.
Meanwhile, the Mavericks (14-29) are looking to avoid a three-game skid on the heels of a season-best three-game win streak. They've lost consecutive games to Miami and Utah by a total of nine points.
Dallas also got more bad news on the injury front during Friday's overtime loss to the Jazz, losing point guard J.J. Barea, an offensive catalyst off the bench. Barea, who has already missed two chunks of the season due to calf injuries, again will be out for a period of time with a left calf strain.
He hurt himself going up for a jumper late in the game.
"After a shot, I went to step to the side and I think I ran into the fans behind me and the fans sitting down," Barea told reporters following the game. I looked back, but nobody touched me. When I went to step, that's when I knew something was wrong with my calf."
Mavs coach Rick Carlisle said he expects Barea to be out weeks and not just a matter days.
Joining Barea on the sidelines for Sunday's game is center Andrew Bogut, who has missed the last four games with a hamstring injury. In what should be more of a small-ball lineup against the Lakers than the Mavs saw against the Jazz and center Rudy Gobert, who had 27 points and 25 rebounds, Mavs guard Seth Curry, will likely be the beneficiary of extra minutes.
---
---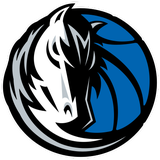 Get more from Dallas Mavericks
Follow your favorites to get information about games, news and more
---