National Basketball Association
National Basketball Association
Kobe has praise, and some advice, for Anthony
Published
Jan. 26, 2014 4:02 p.m. ET

NEW YORK (AP) While Madison Square Garden was buzzing Friday night, so was Kobe Bryant's phone.
Carmelo Anthony was on his way to a 62-point night, moving past Bryant's total of 61 that had stood for nearly five years as the record in the building. And plenty of people wanted to make sure Bryant knew.
''I got a lot of messages from people saying Melo's going after your record tonight,'' Bryant said. ''It's amazing. He went to work. He got hot and didn't cool off.''
Bryant wasn't able to play when the Lakers returned to the building on Sunday, still recovering from a broken left knee. He said he had called Anthony, his friend and teammate on the last two U.S. Olympic teams, on Friday night to congratulate him.
Bryant said that having the arena's record wasn't particularly important to him, but did stress how much the building meant.
''This is the Mecca of basketball. There's so much history here in the culture of the game, what this building means. This is the last one left in terms of all the history,'' Bryant said, naming former Knicks such as Willis Reed and Walt Frazier. ''This is the last building left that carries that history with it.''
Anthony will have to decide this summer if he wants to keep playing in it.
He intends to become a free agent, and the Lakers are frequently mentioned as a potential destination if he decides to leave.
''New York's a beautiful place, don't get me wrong,'' Bryant said. ''Palm trees and beaches, obviously a little bit more appealing.''
If Anthony does decide to stay, Bryant hinted that he may need to make it clear to the Knicks that he won't stand for losing. That's what Bryant did when the Lakers had fallen from championship contention to barely playoff contention from 2005-07.
''I think from a psychological perspective, as a player you don't want to get too frustrated about things you can't control, you know what I mean? So you have to find that balance,'' Bryant said.
''At the same time, it's important for the organization to understand the level of competitiveness that you have, that you won't tolerate having a team that's not in contention for an NBA championship, which is what I did. You rub a lot of people the wrong way, but sometimes you've got to kick down a few doors and (tick) some people off and trust that it'll pay off in the long run. And if you're willing to do that, more times than not you'll be OK.''
---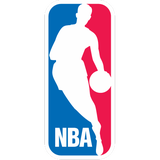 Get more from National Basketball Association
Follow your favorites to get information about games, news and more
---