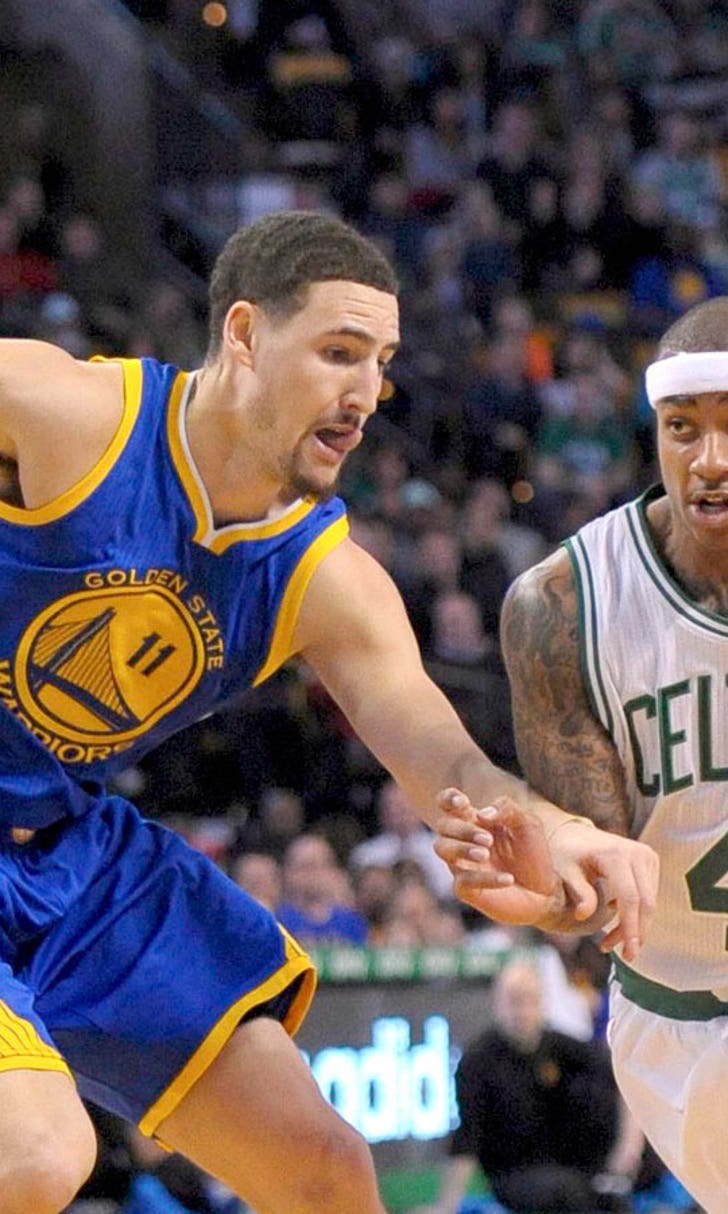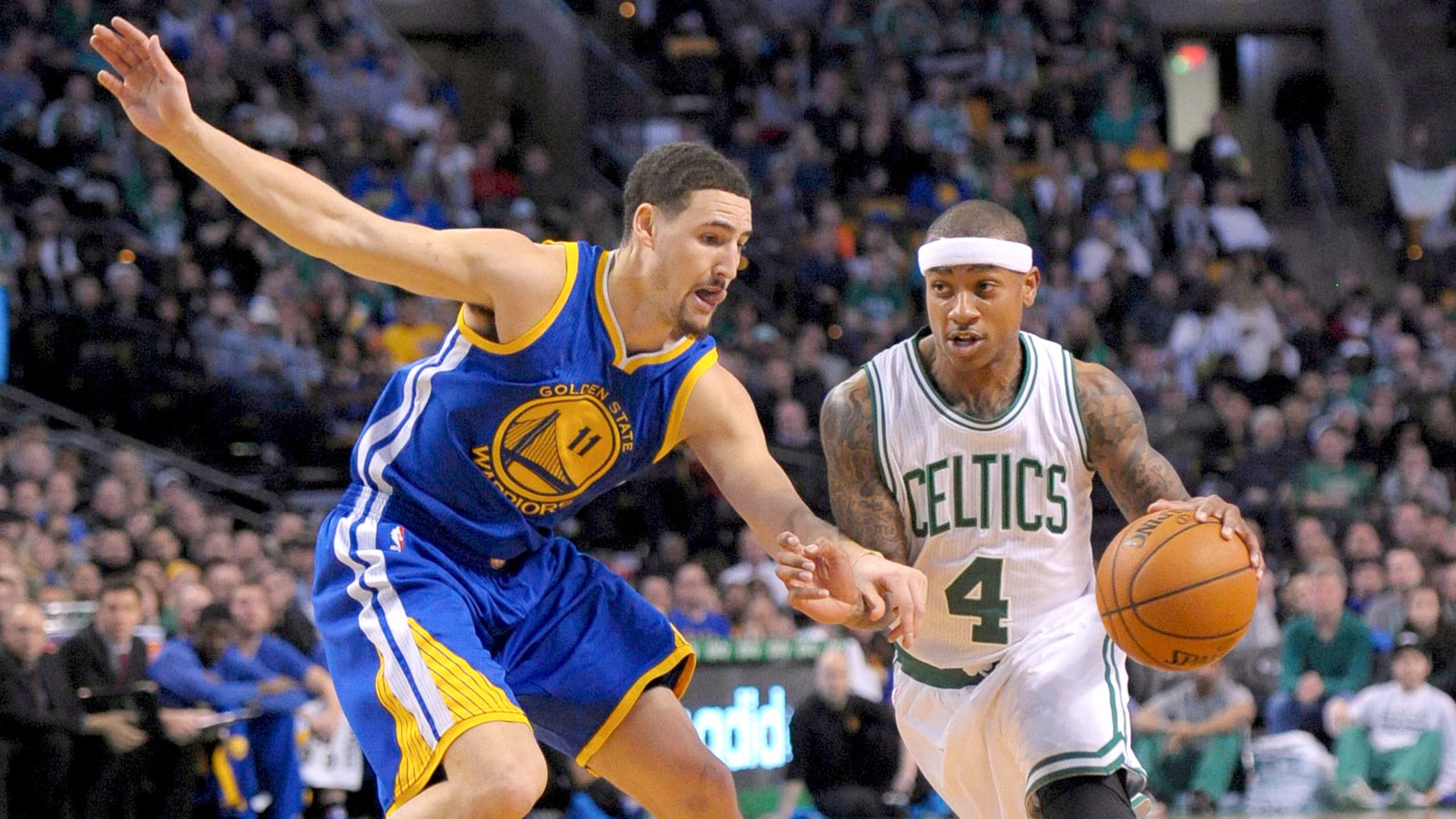 Isaiah Thomas on free agency: 'I've got a few players in mind'
BY foxsports • June 16, 2015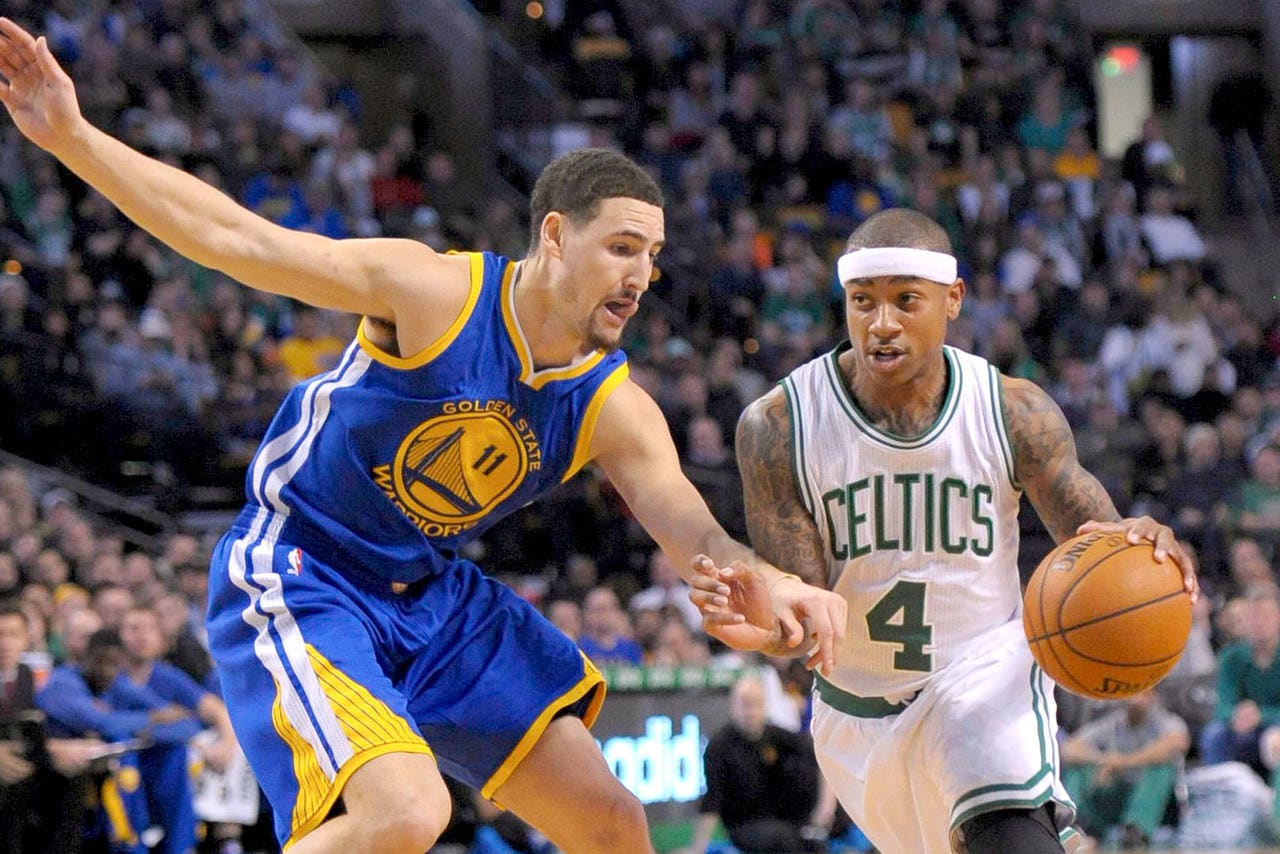 Isaiah Thomas is a recruiting genius who's borderline obsessed with bringing a star to the Boston Celtics this summer. 
Appearing on ESPN's First Take on Monday, Thomas was asked about the recent string of cryptic tweets he wrote that seemed to call out Kevin Love, LaMarcus Aldridge and Marc Gasol as free agents he wanted in Boston next season. 
Here's video of the show, and more on what Thomas had to say, per ESPN Boston's Chris Forsberg:
"'I've got a few players in mind,' Thomas admitted when asked about some of his recent tweets. 'Hopefully they can wear some green. I won't say their names. I won't.' When the hosts referenced free-agent-to-be big men LaMarcus Aldridge and Marc Gasol, Thomas smiled and played along. 'There's two guys in the Western Conference that are pretty good, hopefully they can make it over East,' Thomas said with a grin."
Thomas, and the Celtics, aren't shy about wanting to add a star this July. Gasol feels like a stretch to leave the Memphis Grizzlies, but Aldridge could very well sign on with a new team and leave the Portland Trail Blazers. 
He'd look great in Celtic green, as Thomas already does.
(h/t: ESPN Boston)
Photo Credit: Bob DeChiara/USA TODAY Sports
---
---