Orlando Magic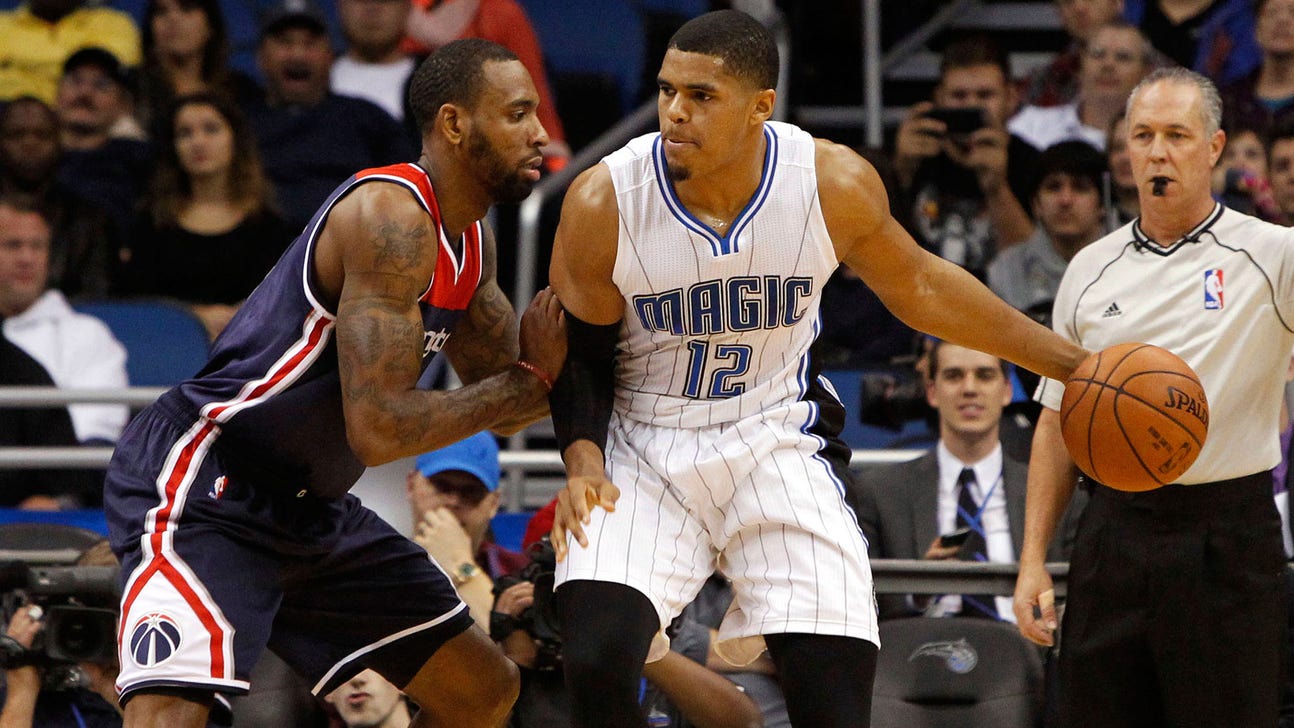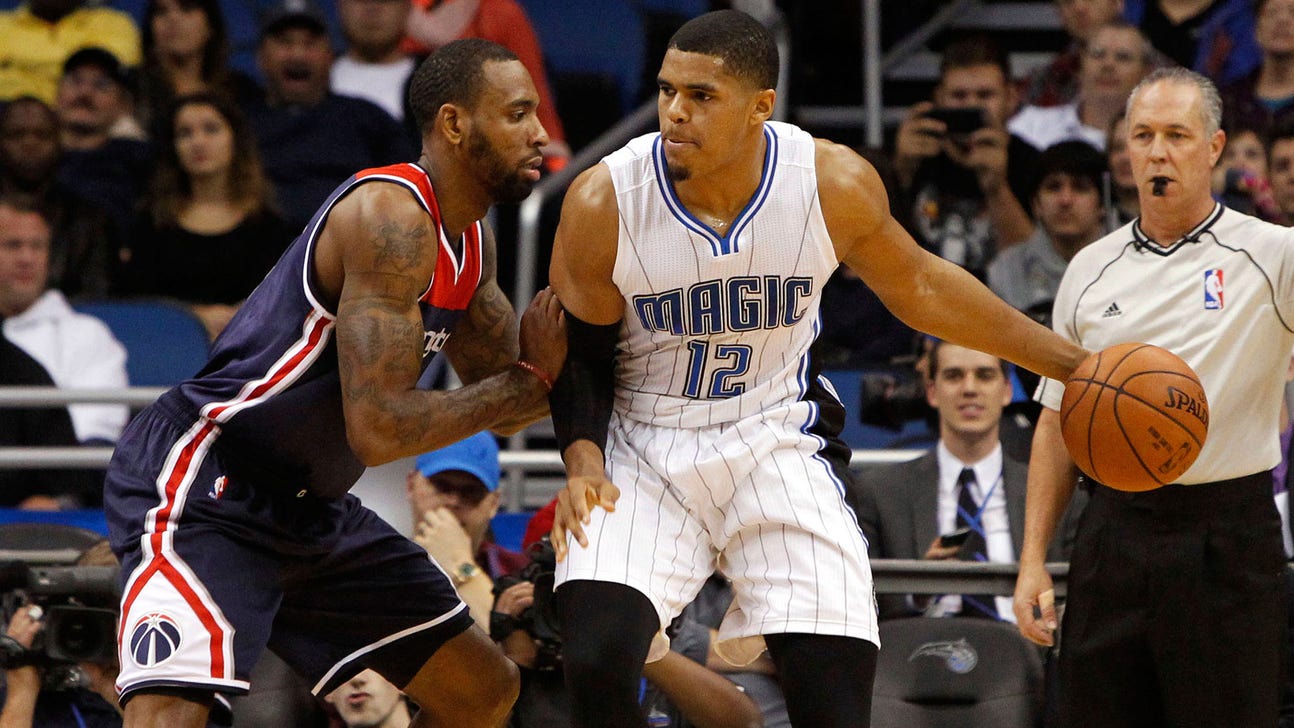 Orlando Magic
Is Tobias Harris a max player?
Published
Jun. 18, 2015 6:50 p.m. ET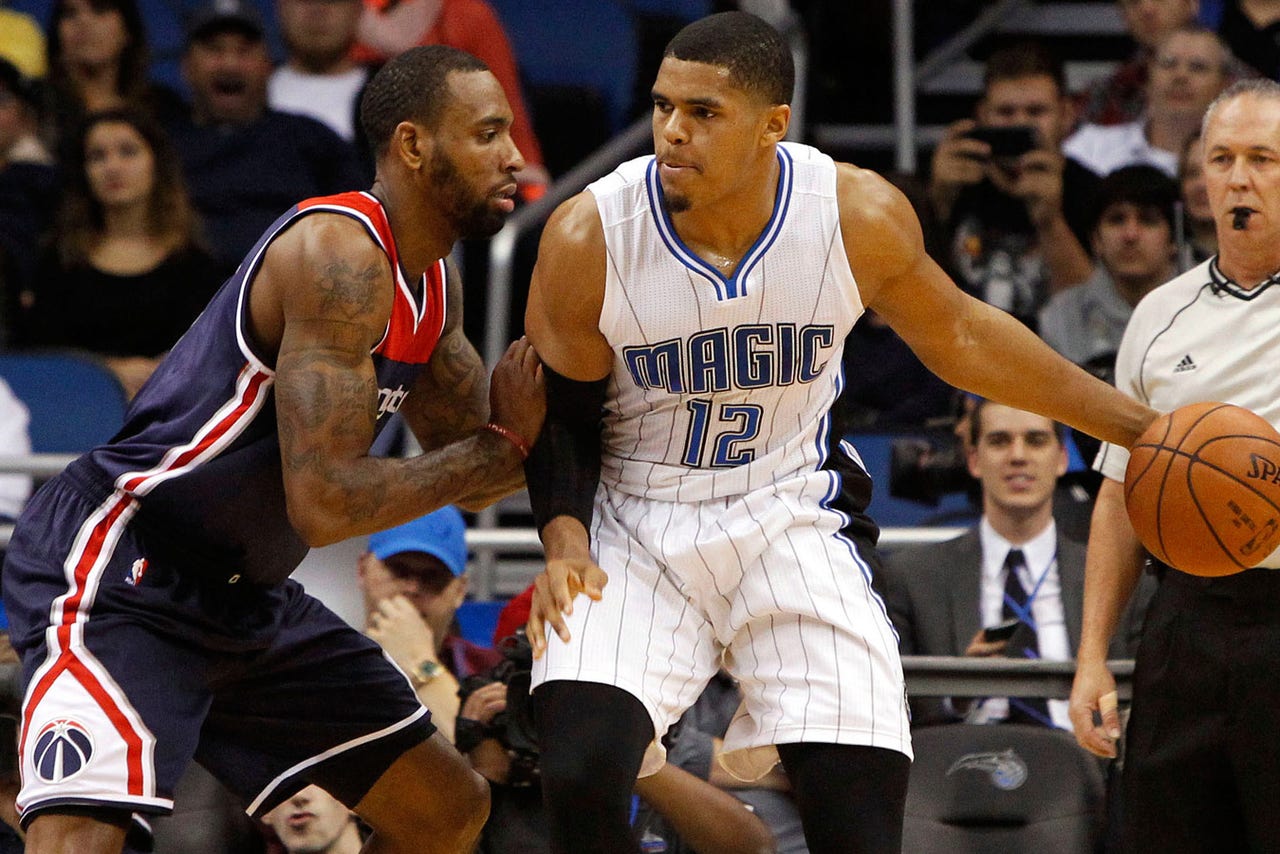 Tobias Harris had a breakout season for the Magic this past year, but does that mean the 22-year-old free-agent-to-be is about to become a max player? 
Anthony Balladares tries to answer that exact question at ISportsWeb:
Harris averaged 17.1 points and 6.3 rebounds per game this past season.
(H/t to Anthony Balladares of ISportsWeb.)
Photo Credit: Kim Klement-USA TODAY Sports
This "positionless" ability has become all the rage in the NBA the past few years and there's no question about the results that come from it. LeBron James pretty much patented that style of play in Miami when he slid right into the 4-spot and was able to take advantage of smaller players when posting-up. Kawhi Leonard did the same thing for San Antonio. With him being able to play both inside and out, the Spurs didn't have to worry about two big men ruining their offensive floor spacing by clogging up the lane. Having Leonard as a stalwart on defense and still being able to keep the defense honest by hitting the open three-point shot allowed San Antonio's guards to get into the lane at will and kick out to open shooters like Danny Green and Marco Belinelli on the perimeter. This year's champions, Golden State, elected to go super-small ball by starting Draymond Green at the center and making Harrison Barnes their de-facto power forward!

It's not crazy to throw in Harris' name when you mention the Draymond Green's, Harrison Barnes', Kawhi Leonard's or even LeBron James' of the basketball world. While all the aforementioned players have all shown to be better defenders, Harris shares the same versatility that has catapulted all those players toward having championship pedigrees.

Since being traded to Orlando in 2013 by the Milwaukee Bucks, the 22-year-old Harris has developed into one of the best young players in the game. After leaving Tennessee at the end of his freshman year, one of the major knocks on Harris was his relatively poor shooting stroke, especially from long range. This past season, Harris took a major leap forward and converted a respectable 36.4% on three's. While still not a major strength in his game, the improvement from his 2013-2014 season average of 25.4% is nothing to sneeze at. He does need to cut down on the number of attempts (239) from three-point land, but that number is inflated since Orlando's backcourt of Oladipo and Payton could not be counted on in any way to make a shot beyond the three-point line. Instead of shooting three after three, Harris desperately needs to make posting-up the focal point of his offensive game to optimally put to use his rare blend of size, strength and overall skill-level. Last season he was so effective when posting-up that, according to NBA.com, Harris tied Sacramento's Carl Landry for the most points per possession (1.04) on post-up opportunities in the entire NBA for players with at least 100 attempts.
---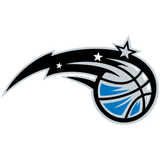 Get more from Orlando Magic
Follow your favorites to get information about games, news and more
---