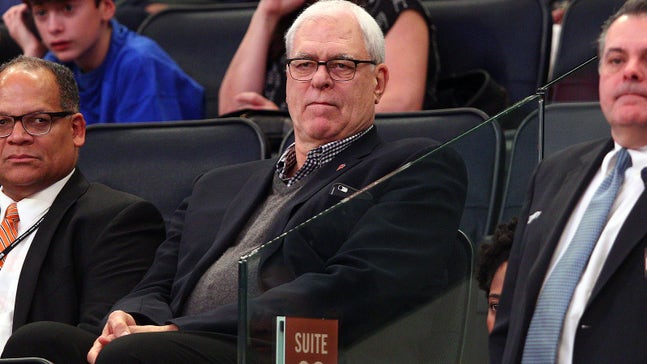 Is Phil Jackson thinking about coaching some Knicks games next season?
Published
Mar. 15, 2016 7:21 a.m. EDT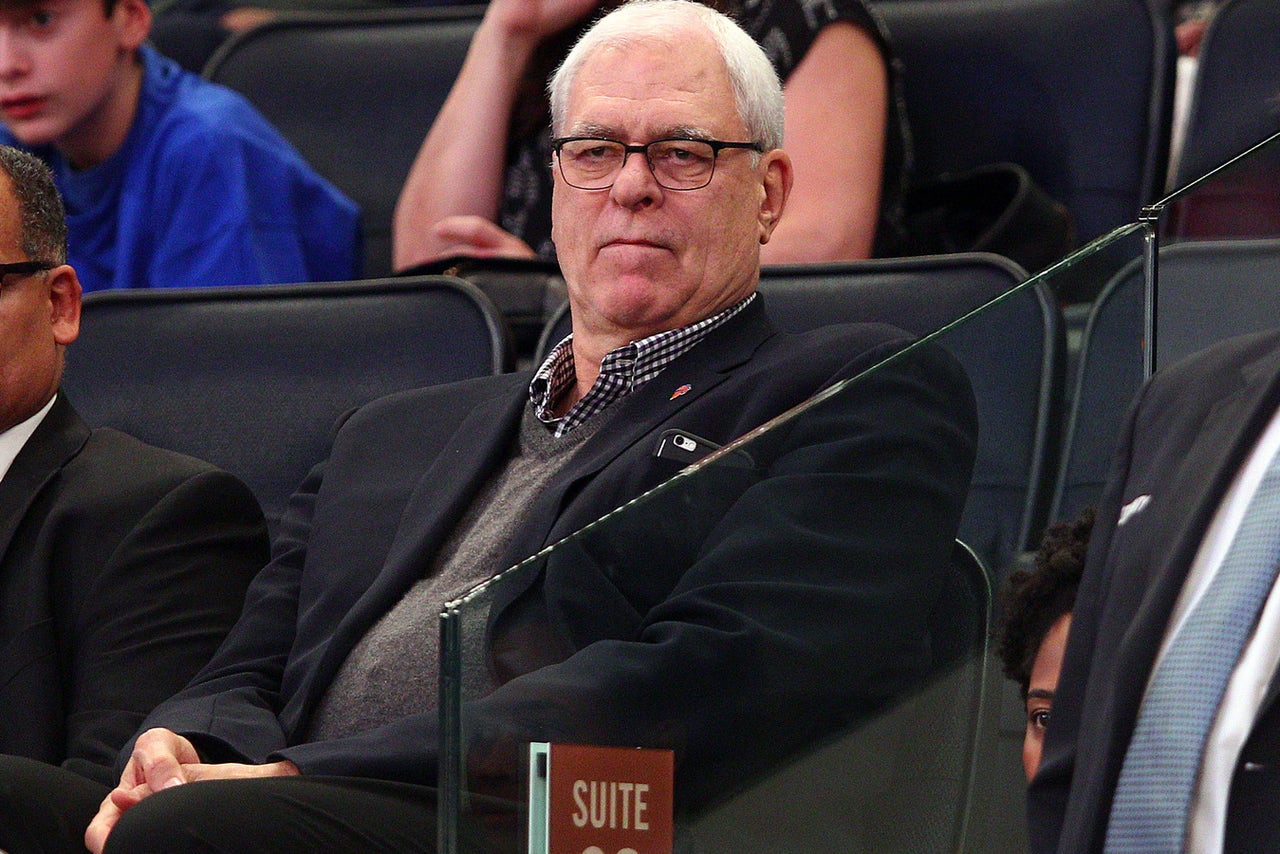 The New York Knicks have perhaps the best coach in NBA history on the payroll.
Of course, Phil Jackson serves as the team's president; he's not the guy calling plays.
Well, that could change next season, at least for home games, according to this little nugget from a recent ESPN profile.
In it, Ramona Shelburne says there's a chance Jackson could offer to coach Knicks home games next season, with current coach Kurt Rambis coaching the team's games on the road. The report says there was a similar discussion with the Los Angeles Lakers, but the late owner Jerry Buss rejected the idea.
In most cases, the idea would seem ridiculous. But Jackson has 11 titles as a coach and given the Knicks' struggles in recent years, it would be foolish to dismiss the idea out of hand.
After all, Jackson's coaching bona fides are without question. In 20 seasons, he never had a losing record and his teams never missed the playoffs. And in more than half those seasons, his teams won it all.
Jackson last coached in 2011, leading the Lakers to a 57-25 record before bowing out in the conference semifinals. The Lakers had won the previous two NBA titles under Jackson before that season.
Will it happen? Who knows? But if Jackson has only one more year in New York (both sides have an out clause after next season), it would be fun to see him working his magic in the Garden once more.
---
---