National Basketball Association
National Basketball Association
Hornets 94, Nuggets 81
Published
Jan. 10, 2012 6:02 a.m. ET

The New Orleans Hornets were happy to finally get another win.
Carl Landry scored 21 points, Chris Kaman added 20 and the Hornets ended a six-game losing streak with a 94-81 win over the Denver Nuggets on Monday night.
Marco Belinelli scored 19 and Jarrett Jack had 13 points and nine assists for the Hornets. New Orleans hadn't won since beating Boston on Dec. 28.
''It feels to get the monkey off your back,'' Landry said. ''Losing six in a row is never easy, I don't care what sport it is.''
The Hornets were struggling and missing key players Monday. Eric Gordon didn't make the trip and missed his seventh game with a bruised right knee. Trevor Ariza (groin strain) and Xavier Henry (sprained ankle) didn't dress.
Jack was questionable with a sprained right foot suffered against Dallas on Saturday but he played 35 minutes.
''I've been around him for five, six years and I've seen him miss only one game,'' New Orleans coach Monty Williams said. ''He was in a car accident and he ran into a parked tractor trailer. He's a tough kid. We don't win this game without him.''
Jack didn't think playing was special on his part.
''I didn't do it just to be on some Willis Reed stuff,'' he said. ''People always told me your best ability is your availability. I just try to be there for my teammates. I felt like I would let them down if I didn't come out and at least give the effort.''
Danilo Gallinari and Ty Lawson had 14 points each and Rudy Fernandez added 14 for Denver, which lost at home for the first time in five games.
Denver shot just 41 percent from the field, including 35 percent on 3-pointers.
''We couldn't get anything going, couldn't knock down shots, couldn't get any rhythm,'' Lawson said. ''Coach said we were going to have three to five of these games a year. This was one of them.''
New Orleans led by eight at halftime and increased it to 15 on Kaman's layup with 7:27 left in the third. Consecutive 3s by Arron Afflalo and Lawson sparked a 10-2 Denver run, but a running jumper by Jack and a block by Emeka Okafor helped the Hornets lead 78-64 heading into the fourth.
Denver never threatened in the final 12 minutes. Fernandez's 3 cut the lead to 80-69 early, but two jumpers by Kaman started the Hornets' 12-2 run that gave them a 92-71 lead with 3:22 left.
''Chris Kaman was big on the offensive end,'' Williams said.
Landry put an exclamation point on the win when he scored on a dunk as he was leveled by Nene with a hard foul. He stayed on the court for a moment before getting up and hitting the free throw.
''I definitely got hit in the face,'' he said. ''It was a tough hit. I felt like it was more than an average foul. I took it and got up.''
Jack scored five points in the spurt. His 3 gave the Hornets an 87-71 lead midway through the fourth.
The short-handed Hornets led for most of the first half. Belinelli, who averages eight points a game, sparked New Orleans with 16 and Landry came off the bench to score 13 before the break.
The Nuggets led 27-26 after the first quarter, but the Hornets took control in the second. Belinelli scored five straight points, including a 3, to put New Orleans ahead 39-31.
Landry had a dunk and a layup, and Belinelli hit another shot to increase the lead to 45-35 late in the second.
Gallinari scored 12 points and Lawson had 10 to try to keep the Nuggets close, but the Hornets led 54-46 at halftime.
''This loss isn't going to throw away all the good basketball we've played,'' Nuggets coach George Karl said. ''Be humbled by the defeat and go out and work hard tomorrow.''
NOTES: New Orleans C Jason Smith was away from the team for his grandmother's funeral. ... Lawson suffered a right foot strain at the end of the second quarter. An X-ray at halftime was negative, and he returned to the game with 9:41 left in the third quarter. ... The Nuggets' previous scoring low was 89 against the L.A. Lakers.
---
---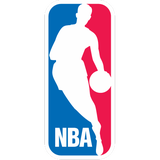 Get more from National Basketball Association
Follow your favorites to get information about games, news and more
---