Memphis Grizzlies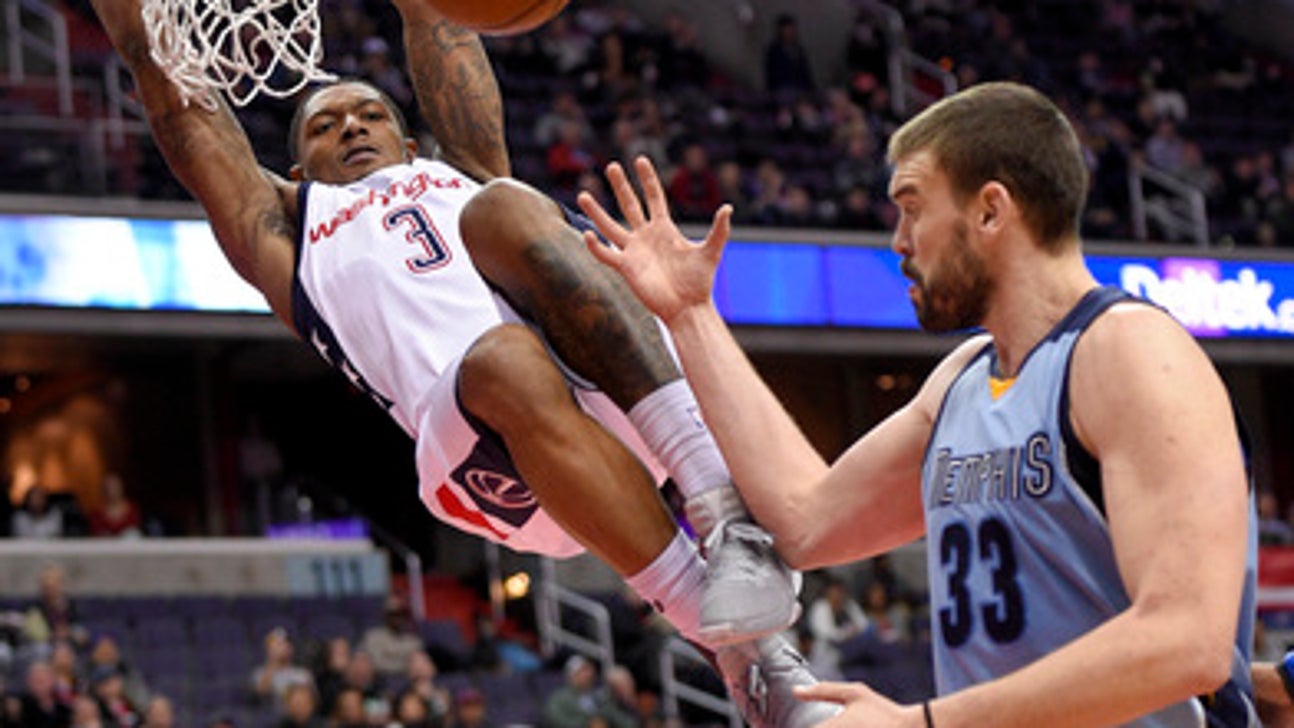 Memphis Grizzlies
Home cooking: Wiz top Grizz 104-101, 13th win in row in DC (Jan 18, 2017)
Updated
Mar. 4, 2020 12:51 p.m. ET

WASHINGTON (AP) Somehow, according to Tony Allen, the Memphis Grizzlies did not spend too much time discussing how to defend Washington Wizards forward Otto Porter Jr. heading into Wednesday night's game.
Big mistake.
Porter hit a career-high six 3-pointers, the better-known John Wall made two key late layups, and both players finished with 25 points, helping the Wizards edge the Grizzlies 104-101 for their 13th consecutive home win.
''I didn't even know he was on the scouting report today. I didn't hear two words about him until the end of shootaround. It was just about (Bradley) Beal and Wall,'' Allen said. ''We've got to pay better attention to our opponents and have a little better focus coming into games.''
If Porter keeps this up, everyone will be paying more attention to him.
At game's end, he ranked second in the NBA in 3-point shooting at 45 percent.
''A lot of people don't give Otto a lot of focus or credit in their game plan or scouting report. And every night he comes in, does everything he's supposed to do,'' said Wall, who had 13 assists and heard ''MVP!'' chants from the crowd. ''We believe in him.''
Porter was 6 for 8 on 3s against Memphis, which opted to have defensive specialist Allen shut down Beal until fouling out with 6 1/2 minutes left.
''I try to just prepare myself to be able to knock down shots,'' Porter said, ''no matter who's guarding who.''
He started 4 for 4 from beyond the arc in the opening 7 1/2 minutes, and then made another pair of 3s in the fourth quarter. The Wizards are 11-2 when he makes at least three 3s.
''The way he was shooting,'' Washington coach Scott Brooks said, ''he should have shot 10 more.''
TIP-INS
Grizzlies: Marc Gasol led Memphis with 28 points, and Mike Conley had 20. ... Went only 8 for 25 on 3s.
Wizards: Just 4-13 on the road but 18-6 at home, where they've compiled their longest winning streak since a 15-game run in the 1988-89 season. ... Wall extended his steal streak to 29 consecutive games, the longest active run in the NBA. ... Wall picked up his ninth technical foul of the season.
`BAD CALLS'
Memphis got James Ennis III a wide-open look for a 3 that he missed at the buzzer after a jump ball was called - despite attempts by Wall and Brooks to call a timeout when Beal got trapped by two defenders. ''There was no really, like, good flow to the game. The refs were blowing the whistle. It was bad calls at both ends of the floor,'' Beal said. ''Nobody was able to play today.''
TURNAROUND
The Wizards led 66-51 at halftime thanks to 53.3-percent shooting. After the break, Washington missed its first seven shots and Memphis made things competitive.
Conley said that the players spoke to each other in the locker room at halftime, without any coaches: ''We just talked amongst our team, our players, and just, you know, (said), `What are we going to do to change it? What do we have to do?'''
BAD ON BACK-TO-BACKS
Washington plays again Thursday night at New York, and the Wizards have played poorly in the second game of back-to-backs, going 1-7. The good news for the Wizards? Their only victory in that situation came against the Knicks on Nov. 17. ''Sometimes we run out of gas. It happens,'' said Markieff Morris, who had 17 points and 12 rebounds.
UP NEXT
Grizzlies: Host the Sacramento Kings on Friday to open a three-game homestand.
Wizards: After playing at the Knicks on Thursday night, Washington plays two more on the road, at Detroit, then Charlotte.
---
Follow Howard Fendrich on Twitter at http://twitter.com/HowardFendrich
---
---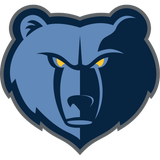 Get more from Memphis Grizzlies
Follow your favorites to get information about games, news and more
---