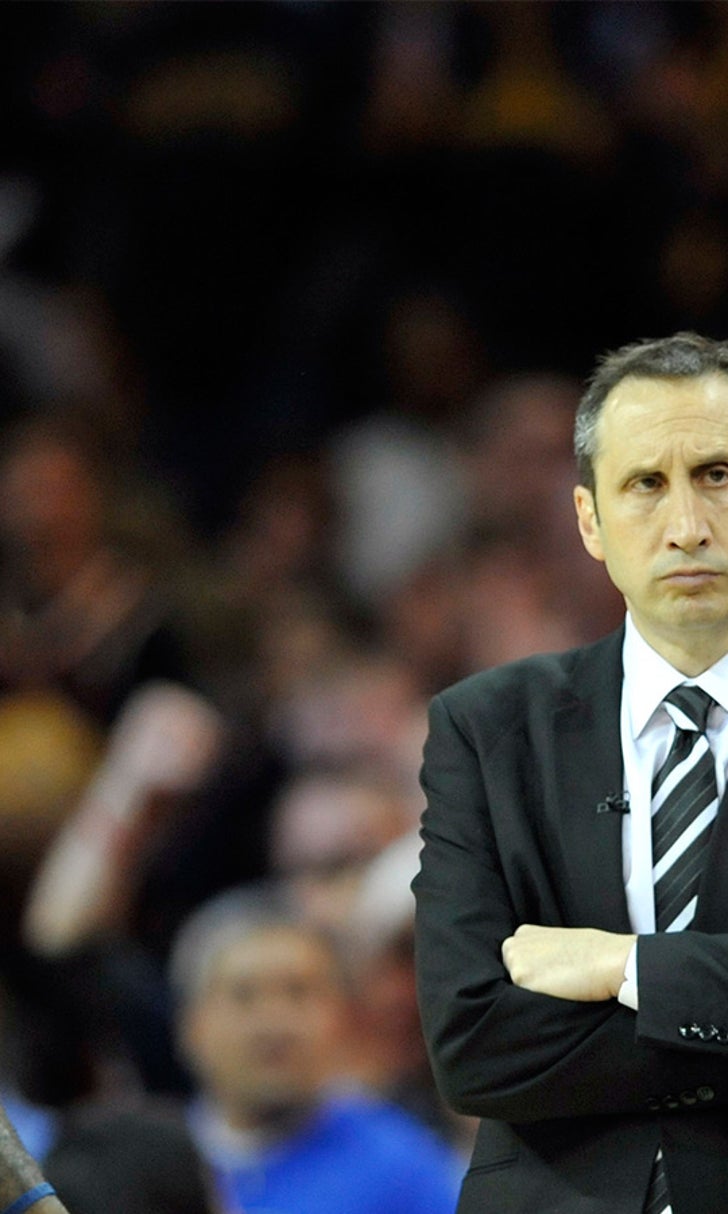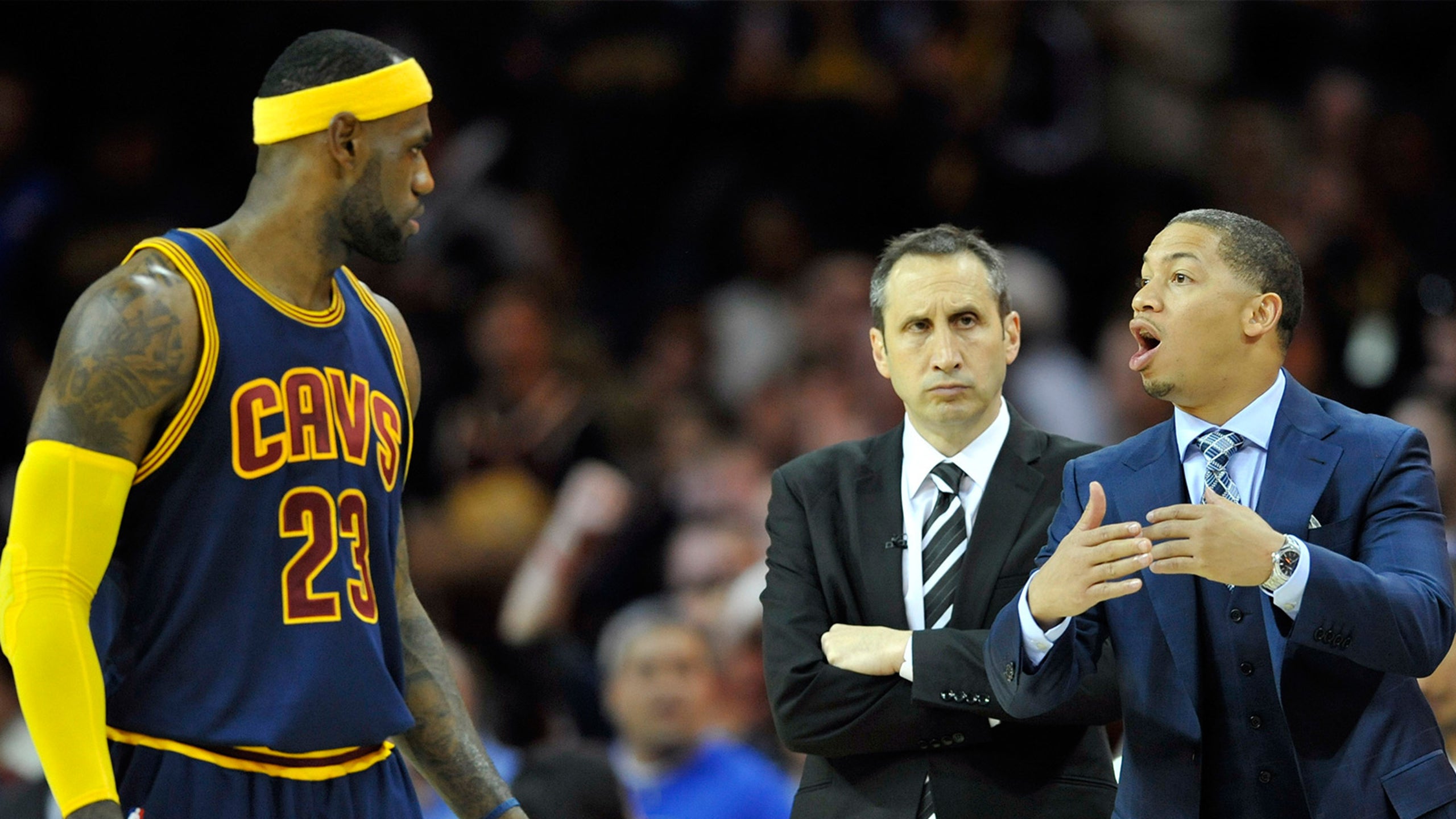 Here's exactly why LeBron James never wants to coach an NBA team
BY foxsports • February 1, 2016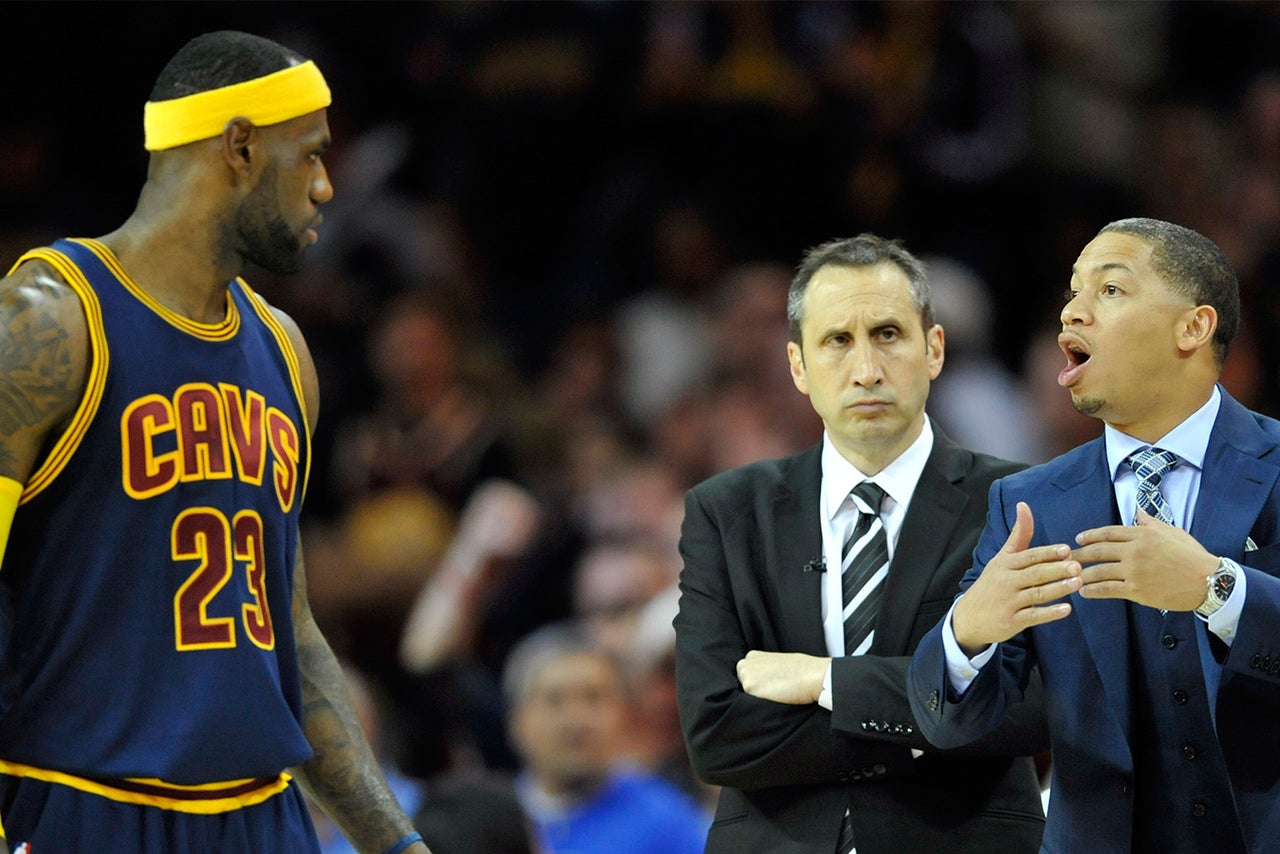 Cleveland's NBA superstar LeBron James is only 31, but people are already speculating about his post-basketball career. Now, you can officially rule "head coach" out of the mix.
According to Cleveland.com, James said he'd never want to become a head coach in the NBA because he'd be blamed for everything. That anxiety is very real. Four NBA head coaches have already been fired this season, including Cleveland's former head coach David Blatt.
So when James retires from playing basketball, don't expect him to pick up the clipboard and draw up some X's and O's and put himself at risk like that. 
"Man, I couldn't be a head coach," said James, in the report. "Boy, I'll get blamed for every little thing. Can you imagine that? Please."
As a player, James constantly remains at the focus of media-related scrutiny. Some say James was the reason his own former head coach, Blatt, was fired. Others argue James tried to get Miami's head coach Erik Spoelstra fired when he played for the Heat, too.
If he tried to coach an NBA team, James knows exactly what challenges that may bring. And those are challenges he'd prefer to avoid.
Bryan Kalbrosky produces digital content for FOXSports.com. For more, follow him on Twitter @BryanKalbrosky.
---
---